Articles
DPG's 10 Best Travel Stories of 2020
By DPG Editorial Staff, December 25, 2020 @ 05:00 AM (EST)

For most of this unprecedented year, with passenger airliners grounded across the globe and entire countries enduring punishing lockdowns, few have had the opportunity to dive, much less travel. But that hasn't stopped any of us from dreaming about our next dive adventures—or even planning them. With all this time to think about where to go next, our to-dive lists have just gotten even longer.
So, we'll freely acknowledge that our favorite travel tales of the year involved trips that probably didn't actually happen over the last 12 months, but that doesn't make our roundup any less inspiring. From rediscovering the Red Sea in Sudan to uncovering wrecks in Brunei, swimming with whale sharks in Indonesia to chasing black-water critters in Hawaii, our contributors have once again traversed the globe and returned with impassioned stories and amazing images. Here, then, are our picks of the best travel articles of 2020.
By Allison Vitsky Sallmon
If variety is indeed the spice of life, then the Solomon Islands offers up a smorgasboard of underwater treats that will whet the appetite of almost any diver. From WWII wrecks and atmospheric caves to eye-popping reefscapes and critter-rich muck, you'll need to pack every lens in your arsenal to ensure you get to sample everything on the menu. Read the full story

By Joe Daniels
We'll forgive you for not having heard of Derawan; in a vast country that's routinely voted the best dive destination on the planet, the competition is pretty stiff. Yet this lesser-known archipelago of 30-odd islands should definitely be near the top of your must-visit spots in Indonesia. Its unique ecosystems offer up an impressively diverse range of photo subjects, from the tiniest pygmy seahorses to the world's biggest fish, as well as a fascinating mangrove-fringed marine lake teeming with stingless jellyfish and multicolored sponges. Read the full story

By Fabrice Dudenhofer
While the Red Sea is divvied up among half a dozen countries, there's only one that's known as the jumping-off point for diving. Egypt—right? Well, yeah, but why be herded along with everyone else when you could be keeping things interesting in… the Sudan! Here, you won't find big fishing fleets, tourists lounging on beaches, or sewage spoiling the water. Instead, you'll get the Red Sea on steroids: insane shark numbers, incredibly healthy reefs thickly carpeted in corals, and, well, not a whole load of divers to share it all with. Read the full story

By Ram Yoro
You probably won't find Brunei on many underwater photographers' top ten lists of places to dive. But if it's rust you lust after, this tiny kingdom, perched on the north coast of Borneo, is a treasure trove waiting to be pried open. Seasoned wreck head Ram Yoro is your ideal guide to these decaying jewels, which include an American minesweeper, a Japanese hell ship, and a Taiwanese cargo vessel laden with cement. Read the full story

By Daniel Geary
With its 7,000-odd islands studded with coral reefs, the Philippines is a labyrinthine nation with many a hidden gem. One such place is a little town on the island of Negros in the Visayas called Dauin, which savvy macro shooters know as an awesome critter haven. Carefully scour the dark sand and you'll find sought-after species such as blue-ringed octopuses and flamboyant cuttlefish, as well as a dozen species of frogfish. And who better to navigate "the frogfish capital of the world"? Daniel "Dr. Frogfish" Geary! Read the full story

By Nick More
What's the definition of Heaven on Earth? Joining underwater imaging royalty Alex Mustard on a liveaboard to capture 10-foot-long prehistoric reptiles in Cuba, of course! The toothy stars of the show are some seriously handsome American crocodiles with a soft spot for reflections and over-unders, but don't forget the bonus photo ops: slow-shutter sharks, close-focus wide-angle groupers, and many a critter with a creamy bokeh background. Read the full story

By Beth Watson
If lazy turtles, pristine hard coral gardens, and dramatic walls teeming with reef fish is more your idea of paradise, head to the heart of the famed Coral Triangle for a visit to one of Indonesia's most beautiful marine parks: Bunaken in North Sulawesi. Your hosts, Siladen Resort, won't just spoil you with memorable dives; you'll also be looked after in plush accommodations, pampered with exquisite food, and showered with divine spa treatments. Now, this is more like it! Read the full story

By Jeff Milisen
While the continental U.S. offers some mind-blowing diving, there's no state that promises the thrilling diversity of underwater experiences you'll find on Hawaii. The ideal jumping-off point is Kona, which provides easy access to the famous manta ray ballet, unique flourishing reefs intertwined with lava tubes, and jaw-dropping encounters with sharks and whales. But not everything off the Big Island is big: Black-water master Jeff Milisen lives here for a reason! Read the full story

By Paolo Isgro and Leeza English
Raja Ampat and Cenderawasih Bay are among the regions most coveted by underwater photographers—the former for its spectacular reefscapes and breathtaking fish life; the latter for its amazing encounters with the planet's biggest fish. But there's a third member of the famed Bird's Head Seascape that almost combines the best of both worlds: Triton Bay. From tiny pygmy seahorses to gigantic whale sharks, the mind-boggling marine diversity in the Coral Triangle is on offer here. Read the full story

By Jamie Ann Robinson
The photographer is the final link in the chain that begins with a grand idea of traveling to an exotic place and ends with a compelling underwater image. Among the cast of oft-underappreciated characters that facilitate this journey are the knowledgeable guides that navigate our chosen dive sites and the in-house photo pros that allow us to get the most out of our precious weeklong vacation. At Wakatobi, southeast Sulawesi's highly regarded luxury dive resort, you can have both—with beautiful images to prove it. Read the full story

RELATED ARTICLES
Be the first to add a comment to this article.
Newsletter
Travel with us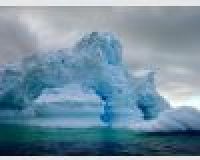 Antarctica
Plan Your Adventure >
Featured Photographer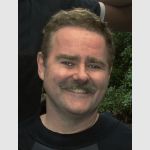 Scott Bennett
Expert Photographer
When he isn't applying his creative skills to one of the animation projects he's working on, Canadian Scott Bennett can frequently be found behind the lens of a camera. While on an extended business trip in the...