Articles
DPG's 10 Best Travel Stories of 2019
By DPG Editorial Staff, December 22, 2019 @ 10:00 AM (EST)

With the year almost at an end, "top 10" lists are popping up all over the place, and we see absolutely no good reason why we shouldn't join the fray—which is why we're celebrating another awesome year of travel with another round of "DPG's 10 Best Travel Stories"!
And what a fabulous 12 months it's been for our DPG contributors and editors, as they've visited every nook and cranny of the globe in search of action-packed dives and memorable photo ops! Whether unearthing majestic underwater rock formations in the Philippines, freediving with sea turtles in Indonesia, illuminating fascinating pieces of history within Micronesia's wrecks, or discovering colorful critters below a decommissioned oil rig in Malaysia, you've shared some brilliant imagery and footage. Here, then, are our picks of the best travel-related articles of 2019.
By Julia Sumerling
The planet's most famous reef is often touted as the only living structure visible from space, yet the Great Barrier Reef isn't really a single entity, but hundreds and hundreds of individual reefs and coral islands. Navigating such a vast area requires a mammouth guide, and Julia Sumerling's is just that: Crammed with incredible imagery and detailed information, it's the perfect place to begin your discovery of this iconic World Heritage Site. Read the full story

By Ram Yoro
While the GBR is so well known, it requires only a short acronym, Paglugaban Cave System is a gem that few have ever heard of, much less dived. Yet this "grandest" of all Philippine underwater caves is jaw-dropping in every way that the Great Barrier Reef is not: All but devoid of life, this cave's beauty lies in its awe-inspiring rock formations, walls and ceilings adorned with abstract natural art, and gigantic cathedral-like chambers. Enter if you dare! Read the full story

By Glen Cowans and Louise Stazzonelli
As every diver knows, Raja Ampat is the jewel in Indonesia's crown, but if you venture a little further, you'll come across another iconic dive destination: Triton Bay. The journey—best experienced aboard a splendid traditionally built Indonesian phinisi like Tambora—is an underwater photographer's dream: From the sublime elephant ear sponges of the Pisang Islands to the black coral trees and whale sharks of Triton Bay, this is one itinerary that should be at the top of your list for 2020. Read the full story

By Simon Spear
Mention the Red Sea and most tend to picture awesome wrecks and sharks. But these waters are also famous for exceptionally healthy and extremely biodiverse hard and soft corals, which are in turn home to an impressive variety of marine life. Diving from one of Blue O Two's hugely popular liveaboards, pro videographer Simon Spear captures the experience perfectly in his beautifully shot short film. Read the full story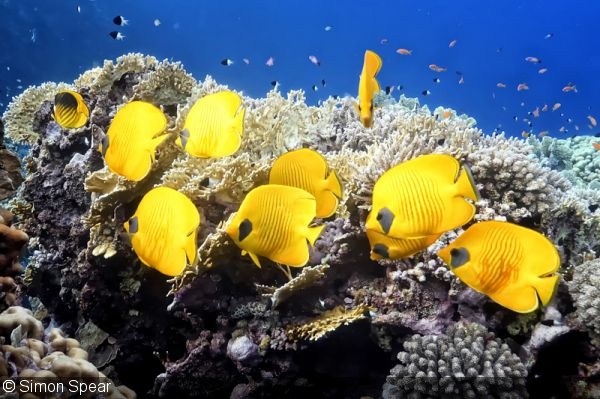 By Pepe Arcos
What makes a great freediving photo/video location? That was the question freediving photographer extraordinaire Pepe Arcos set out to answer during his first visit to the award-winning Siladen Resort. The result was a characteristically creative film that isn't just a wonderful introduction to the rich waters of Bunaken Marine Park, but also an inspirational window on the thrill of experiencing the underwater world on a single breath. Read the full story

By Andrew Marriott
If you're a "wreck guy" like DPG Editor Andrew Marriott, there's one far-flung destination that you should make every effort to get to—the "cornucopia of wreck diving awesomeness" that is Truk Lagoon. As such, experienced wreck divers can enjoy the best of both worlds here: deeper dives into dramatic interiors filled with exciting artifacts and shallower dives onto coral-encrusted exteriors bursting with color and life. Read the full story

By Patrick Neumann
If you've never heard of the Kei Islands, no one can blame you: This corner of the Banda Sea is about as far as you get from the crowded dive sites of Bali or Lembeh. But if you don't mind getting off the beaten path and you're willing to rough it out a bit, this little forgotten archipelago will reward you with unspoiled reefs, abundant reef fish, great macro subjects, and a few sea snakes thrown in for good measure. Read the full story

By Tim Rock
The tiny specks in the Pacific Ocean that make up Micronesia collectively constitute some of the most awesome diving on the planet. If you want to know where the region's best photographic opportunities are found, a great place to start would be the top picks of veteran underwater shooter Tim Rock. From the caves and wrecks of the Northern Marianas to Yap's sharks and mantas, there's something for every type of shooter here. Read the full story

By Alex Lindbloom
If you're an ocean lover, you're probably not a fan of offshore drilling for oil. But there's one oil platform to which you might just want to pay a visit, and it's a stone's throw from Sipadan and its surrounding islands. Seaventures, otherwise known as "The Rig," doesn't just offer excellent accommodations, mouthwatering barbecues and divine spa treatments; it's also on the doorstep of some of Malaysia's best diving. Read the full story

By Andrew Marriott
When Italian dive shop owner and accomplished shooter Pietro Cremone was approached to organize a photo trip with "five-star treatment both for diving and on land," he made a wise choice: Wakatobi Resort pampers its guests, offers great facilities for shooters (including the services of a photo pro), and boasts amazing reefs bristling with photographic subjects. Where will you go on your next underwater photography adventure? Read the full story

RELATED ARTICLES
Be the first to add a comment to this article.
Newsletter
Travel with us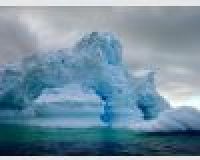 Antarctica
Plan Your Adventure >
Featured Photographer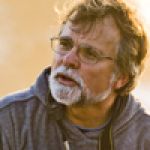 Ralph Clevenger
Expert Photographer
Ralph Clevenger grew up on the coast of North Africa and began diving in the waters of the Mediterranean Sea at the age of 7 with his father. He eventually went on to study zoology at San Diego State University and worked as a...