Articles
DPG's 10 Best Travel Stories of 2018
By DPG Editorial Staff, December 23, 2018 @ 12:00 PM (EST)

DPG contributors and editors have clocked some serious air miles over the last 12 months (with some suitable carbon offsetting as well, we're hoping), and the year has seen another wonderful selection of travel tales from around the world. From mantas in Myanmar through whale sharks in the Maldives to historic wrecks in the Marshall Islands, they've photographed and filmed some thrilling dive spots.
So, as the curtain falls on another fine year of travel, we're doing our roundup of our 10 favorite travel features of the year (in no particular order). We trust you'll find plenty to inspire your own adventures in 2019…

By Tim Rock
If British magazine DIVE is to be believed, there can be little doubt about where you should go for the world's best diving: Indonesia was voted top dive destination (again) by a mile. (The country is also where the best liveaboard and best resort are found.) So it follows that the photo opportunities are literally endless. The only question is: Where do you start? The answer is right here, with the top 10 sites according to veteran underwater shooter Tim Rock. Read the full story

By Glen Cowans & Louise Stazzonelli
Worldwide Dive and Sail, who operate Master Liveaboards, have got you covered for diving and underwater photography in almost every corner of the globe. But in the Maldives, shooters get something particularly special: whale sharks. And the planet's biggest fish isn't the only thing that's oversized around here: You'll also be perfectly positioned for photographing manta rays, generously proportioned nurse sharks, and large schools of fish. Read the full story

By Lia Barrett
For Lia Barrett, mothering duties have had to take precedence over diving for the last couple of years. But there's only so long you can keep DPG's Photo Editor out of the water, and what better destination to rediscover those slightly rusty imaging skills than her old haunt, Thailand's Similan and Surin Islands, where she learned her craft working the liveaboard seasons all those years ago? Fortunately, Lia hasn't lost her touch: You'll find plenty of jaw-dropping reefscapes with perfectly positioned dive models here. Read the full story

By Joanna Lentini
Of the three islands that make up the so-called Caribbean Netherlands, you may only know one of them—Bonaire offers some of the region's most impressive biodiversity and most accessible shore dives. But why go where everybody goes? Former DPG Editor Joanna Lentini decided to brave the world's shortest runway to discover Bonaire's lesser-known sister island, Saba, and what she found were truly pristine corals and some great macro and wide-angle animal subjects. Read the full story

By Joseph Tepper
While you might find DPG Editor Joe Tepper visiting the tables and slots when he's in Vegas for DEMA, he knows better when it comes to underwater photography. Which is why when he had a couple of weeks in Indonesia this year, he knew where he'd get the best odds to score awesome critter subjects—the Lembeh Strait. The only other thing you'll need apart from your camera and macro lens? The beady eyes and impressive knowledge of Lembeh Resort's dive guides, of course. Read the full story

By Joseph Tepper
As recreational pursuits go, underwater imaging can be pretty intense and exhausting. So after a hard day's diving, we can surely be forgiven for wanting to indulge a little in the finer things in life—like, well, food. Siladen Resort, in the heart of North Sulawesi's Bunaken Marine Park, keeps winning awards for serving up not just eye-popping underwater encounters but also a mouthwatering array of delectable dishes. Joe Tepper tries not to suffer too much as he gets his fill of fabulous photo opportunities and sensational cuisine. Read the full story

By Chris Buckley
We're all looking to dive the wilder frontiers, where the habitats are unspoiled and the marine life is abundant, and if there's one spot in Asia that surely ticks all the boxes, it's Burma. With its 800-plus islands, the Mergui Archipelago, in the middle of the Andaman Sea, is about as off the chart as Asia gets. Indeed, while Myanmar isn't as closed off to tourism as it once was, your best way of getting here is still via a liveaboard cruise starting and ending in Thailand. But this is a trip with a twist: Being one of the world's premier hangouts for giant manta rays, it's a great opportunity to engage in a little citizen science and put your camera to good use IDing these winged leviathans. Read the full story

By Francesca Diaco
It may be in the middle of nowhere, but the tiny Micronesian island of Yap is actually just a short hop from the USA—Guam, that is. As you might expect, given its position, there's an interesting mix of modern and traditional culture to be found here and any visitor should carve out time to get a taste of the fascinating local customs and history. Below the waterline, it's equally rewarding, with breathtaking encounters with numerous shark species, awesome manta action, and untouched reefs that you'll have to share with few other divers. Read the full story

By Brandi Mueller
As a wreck diver, you'll doubtless be fascinated by the rich history contained in the underwater museums you visit—in which case, the decaying exhibits at Bikini Atoll will blow your mind. It is here, of course, that the United States conducted some of its most controversial post-WWII nuclear testing, using a variety of warships and submarines as targets. Seven decades later, life has returned here, and it's now possible for plucky tech divers to see—and photograph—some of these impressive wrecks from this dark period in history. Read the full story

By Daniel Norwood
After years of honing his skills as an underwater photographer, longtime DPG contributor Dan Norwood can be observed hitting the "record" button more often than the shutter release. He's also become an adept drone pilot, and the combination of these talents makes for superb short films effectively showcasing dive resorts and liveaboards and their underwater worlds. Here, he heads to one of Indonesia's most exclusive dive spots to capture the conscientiously conserved reefs and their diverse inhabitants. Read the full story

RELATED ARTICLES
Be the first to add a comment to this article.
Newsletter
Travel with us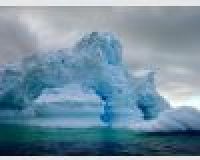 Antarctica
Plan Your Adventure >
Featured Photographer