Articles
DPG's 10 Best Travel Stories of 2017
By DPG Editorial Staff, December 23, 2017 @ 05:00 AM (EST)

DPG contributors and editors have been at it again this year, amassing countless air miles as they've journeyed to every corner of the planet. Whether tracking down beluga whales in subarctic Canada, filming marine iguanas and Mola molas in the Galápagos, or cramming memory cards with critters in Indonesia, we've brought home some phenomenal imagery and footage.
The travel tales told along the way have enthralled us (and made us a little jealous, too), but as is traditional at this time of year, we had to choose our favorites. So here are our picks, in no particular order, for "DPG's 10 Best Travel Stories of 2017."
By Francesca Diaco
A handful of places on the planet legitimately claim to be the Wreck Diving Capital of the World, but for sheer number of wrecks, Truk Lagoon is surely a top contender—plus the majority are within rec limits. Pro shooter Francesca Diaco is in her element here, rendering these fascinating submerged museum pieces in moody but saturated color. Take in the atmosphere and soak up Francesca's useful shooting tips. Read the full story

By Glen Cowans & Louise Stazzonelli
Any diver worth his salt knows that Wakatobi's fabulous house reef is reason enough to journey to this exceptional corner of Indonesia. But the photographic riches don't end there: With the luxury resort's liveaboard, Pelagian, underwater shooters are spoiled for choice still further. In choosing your favorites, you'll find you have to do what Glen Cowans and Louise Stazzonelli did—narrow things down to your top ten. Read the full story

By Scott Portelli
PNG is one of the world's most culturally heterogeneous countries, with its sparse population speaking more than 800 languages, so it's perhaps no surprise that its waters are also home to breathtaking diversity. As photographer Scott Portelli discovered, from wrecks and fish schools to coral gardens and muck critters, the underwater jewels of this far-flung treasure chest would take a lifetime to uncover. Better start now… Read the full story

By Brandi Mueller
When you're a stone's throw from the Lembeh Strait, aka Muck Mecca of the World, it's understandable that Siladen might not have quite the same prominence on divers' radars. But if you want muck critters rivaling those of that famous neighbor and some of the most spectacular wall dives you will ever encounter, this island in the heart of Bunaken National Marine Park—and its luxury dive resort—is where to go. Oh, and did we mention you'll also see a lot of turtles? Read the full story

By Renee Capozzola
When not one but two of Renee Capozzola's lovely over-unders were awarded in this year's Our World Underwater Photo and Video Competition, this wide-angle specialist seemed like the ideal shooter to win a trip aboard the Seven Seas to the remote islands "East of Flores." But what made us happiest was realizing Renee made the very most of her prize—returning with endless pictures of stunning reefscapes, an engaging story, and of course, more sweet split shots. Read the full story

By Daniel Norwood
The Galápagos is one of those places that you'd be wise to feature a little further down on your bucket list—you had better be well prepared if you're going to try and photograph every pelagic species under the sun! But for Daniel Norwood, there was an even more intimidating prospect awaiting him: to create a promotional video for the Galapagos Master luxury liveaboard—never mind that he'd only just started trying to be an underwater filmmaker… Fortunately, Dan pulls off an awesome video—and he's got some good filming tips, too! Read the full story

By Joseph Tepper
Editor-at-Large Joe Tepper has been traveling to some remote places this year, but he didn't have to go far to get his fill of shipwrecks and sharks—and sometimes both at the same time. As well as providing some wonderfully inspiring pictures, Joe gives lots of useful tips on how to get that iconic North Carolina underwater shot of a wily sand tiger patrolling inside a wreck. Read the full story

By Joseph Tepper
For his next assignment, Joe traded the toothy subjects of the Tar Heel State for the hazy, 40-degree water of subarctic Canada—and some altogether more playful models: belugas. But with visibility hovering around 10 to 20 feet, the photographic challenge was ratcheted up a notch. Find out how Joe managed to score these tricky shots of the "Canaries of the Sea." Read the full story

By Joseph Tepper
After braving Canada's chilly waters, we reckon Joe needed some pampering and warmer water, and diving Komodo's exquisite reefs, walls and muck sites from the Arenui luxury liveaboard, he got them both in spades. But it wasn't all play and no work for Joe. Guests joining the unique trip weren't only there to get pretty pictures: They had signed up to be citizen scientists for a week and contribute to manta conservation. Read the full story

By Jett Britnell
We don't normally consider Underwater Photographer's Guides for our end-of-year "Best Travel Stories," but Jett's astonishingly comprehensive, lavishly photographed guide to BC, Canada, was just too good to exclude. So slip on your thermals, hood and gloves, and dive into the crystal-clear emerald waters for an eye-popping photographic adventure with our talented Mr. Britnell. Read the full story

RELATED ARTICLES
Be the first to add a comment to this article.
Newsletter
Travel with us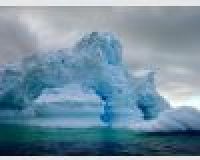 Antarctica
Plan Your Adventure >
Featured Photographer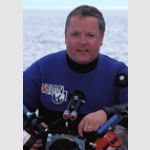 Michel Gilbert
Expert Photographer
Award-winning lecturer, author and photographer Michel has been \"at sea\" for over 30 years. Author of more than 500 articles related to diving, travel and sailing, he co-authors, with partner Danielle Alary, the...