Articles
DPG's 10 Best Travel Stories of 2016
By DPG Editorial Staff, December 20, 2016 @ 04:00 AM (EST)

DPG contributors and editors have racked up another impressive collection of frequent flyer miles in 2016, with travel tales from one side of the globe to the other. Whether seeking out Bali's ocean sunfish or hanging with Guadalupe's great whites, filming paradisical reefs east of Flores or photographing pelagics in the Atlantic, we've captured some incredible imagery and footage along the way.
From trip reports on off-the-map destinations to comprehensive guides for photographers, we've chosen an eclectic bunch of articles as our picks for "DPG's 10 Best Travel Stories of 2016."
By Stefan Follows
Bali is many things to many travelers, but to the savvy underwater photographer, it is one of the best places to go eyeball to eyeball with the planet's heaviest-known bony fish—the amazing Mola mola. These serene giants are easily spooked, so a calm and careful approach is necessary to get up close. Discover how photographer Stefan Follows captured the ocean sunfish in all its unique glory. Read the full story

By Lee Burghard
After bagging the top prize in the "video" category of the 2015 Our World Underwater Photo/Video Competition—a liveaboard trip in Indonesia—videographer Lee Burghard decided to create a short film encapsulating his adventure. Find out how Lee planned the shoot, from storyboarding considerations to gear choices, and watch the absorbing final product. Read the full story

By Joseph Tepper
While opinions differ on the merits or pitfalls of baiting sharks, there can be little doubt that well-managed shark ecotourism can make a significant impact on conservation efforts. For adventure tourists visiting the little island of Guadalupe off the coast of Mexico's Baja California Peninsula, it provides the ultimate thrill ride: photographing one of the ocean's top predators—the great white. Read the full story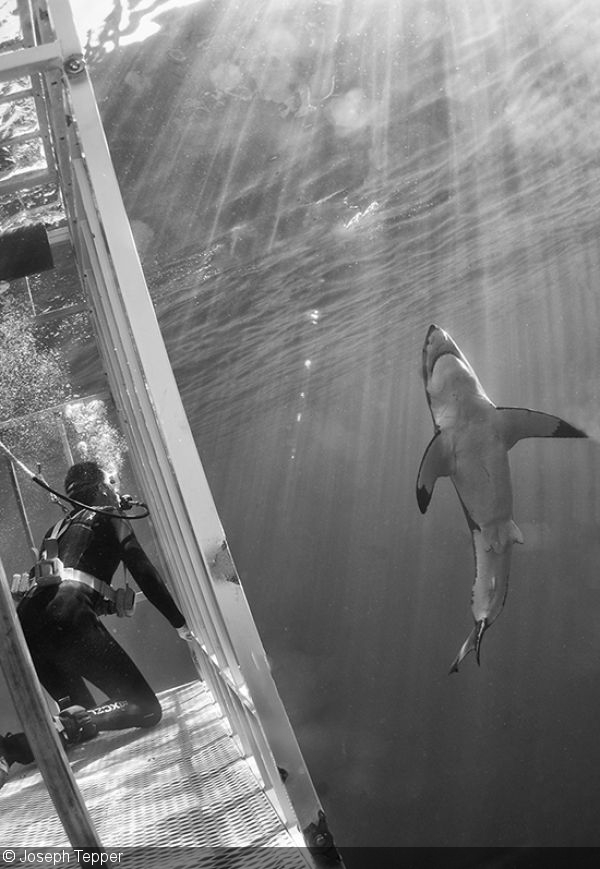 By Lia Barrett
Cuba's political isolation hasn't just preserved Havana's charming American classic cars; its waters are some of the most unspoiled in the Caribbean, or indeed anywhere. Topping the dive bucket-list is "The Gardens of the Queen," a croc- and shark-infested underwater paradise that is, according to our intrepid DPG Photo Editor Lia Barrett, "all it is hyped up to be—and more." Read the full story

By Hergen Spalink and Kerri Bingham
Shooting the most biodiverse reefscape on Earth is no longer the province of privileged explorers and documentary film crews. While it's still a tough haul to get to these far-flung islands, it can now be done in style by liveaboard, and the rewards that await the underwater shooter are second to none. Hergen Spalink and Kerri Bingham reveal all about getting the most out of your trip to this awe-inspiring region. Read the full story

By Alex Lindbloom
Bunaken National Park may not be as universally recognized as its famous neighbor, Lembeh Strait, but this collection of five islands is unmistakably one of the jewels of the Coral Triangle. With the luxury Siladen Resort & Spa as his base, Alex Lindbloom unearths its riches, from muck sites to coral-blanketed walls, pygmy seahorses to sea turtles. Read the full story

By Wade Hughes
Wakatobi's undersea realm provides some of the most thrilling photo opportunities on the planet, but it's the resort's unsung heroes that image-maker Wade Hughes singles out—its eagle-eyed dive photo team. How else to get the opportunity to photograph a pygmy bobtail squid a fraction of an inch long or any number of other fascinating tiny animals that inhabit these spectacular reefs? Read the full story

By Joanna Lentini
Shooters can experience some stunning highlights of Indonesia's underwater world on the Arenui's select itineraries. But one in particular—the remote "Forgotten Islands"—offers the adventurous the feeling of true exploration. Go off the grid with Joanna Lentini as she discovers beautiful virgin coral gardens bursting with life. Read the full story

By Daniel Norwood
Marooned in the middle of the Atlantic Ocean, the archipelago of nine islands that is the Azores has emerged as Europe's hotspot for pelagic action, with mantas, mobulas, sharks, and more cruising around its surrounding seamounts to feed. Big-animal photographer Dan Norwood returns to one of his favorite haunts and provides his top tips for getting beautiful captures of sharks and rays out in the blue. Read the full story

By Joseph Tepper
Fortunately, Charles Darwin wasn't an underwater photographer, because if he had been, he surely would have become so mesmerized by the staggering parade of pelagic creatures the Galápagos offers that he would have forgotten all about his theory of evolution! Equally luckily for us, this group of volcanic islands is now a lot more accessible than it was in Darwin's time, and we can take our pick of the mind-boggling array of animals that cruise its waters. Read the full story

RELATED ARTICLES
Be the first to add a comment to this article.
Newsletter
Travel with us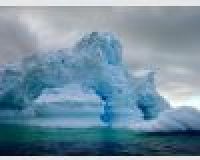 Antarctica
Plan Your Adventure >
Featured Photographer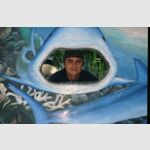 Scott Tuason
Expert Photographer
Scott "Gutsy" Tuason began his romance with the sea when he was still legally too young to dive. Still, this did not prevent him from going with his father on diving trips around the country. Gutsy's...