Articles
DPG's 10 Best Travel Stories of 2015
By DPG Editorial Staff, December 25, 2015 @ 06:00 AM (EST)

The last 12 months have been, without doubt, a banner year for DPG contributors collecting airline miles. From Thailand to Taiwan, Cayman to Cenderawasih Bay, and Bangka to British Columbia, DPG Editors and contributors have brought back stories from some of the best known (and off-the-map) underwater photography destinations.
So whether you're looking for specific advice on your next trip, or just want to day dream, wishing you were somewhere else, here are our picks for "DPG's 10 Best Travel Stories of 2015."
By Lia Barrett
DPG's Photo Editor returns to an old favorite haunt—Thailand's Similan Islands. What served as this pro's training grounds still boasts a bounty of life, both big and small. Here she discovers reefs in recovery: After high temperatures threatened the health of the coral several years ago, careful diving practices have helped this underwater treasure bounce back. Read the full story

Marveling at the Similans' pristine Anita's Reef

Harlequin shrimp chow down on starfish at the famed Richelieu Rock
By Tommi Kokkola
You might not think of Taiwan as a burgeoning underwater photography destination. But just an hour or two outside the bustling capital city of Taipei, there are some unique underwater sights, including critters hiding in abandoned fish traps and the world's oldest coral head. Tommi Kokkola shares his inside tips for capturing the best possible underwater images from this off-the-map dive destination. Read the full story

Squid nesting at the Longdong Dive Site 2, an hour's drive from Taipei

Coral bommie at Green Island's Shihlang dive site
By Chase Darnell
Cayman's biggest diving attraction might just be tops when it comes to photographing the small stuff. Located in shallow waters off of Grand Cayman's famed Seven Mile Beach for half a decade, the ex-USS Kittiwake has attracted a variety of macro critters such as blennies, crabs, sea slugs and juvenile fish. But you have to know where to look—and that's where local divemaster and photographer Chase Darnell has your back. Read the full story

The ex-USS Kittiwake rests in a shallow 60 feet of water on Grand Cayman's west side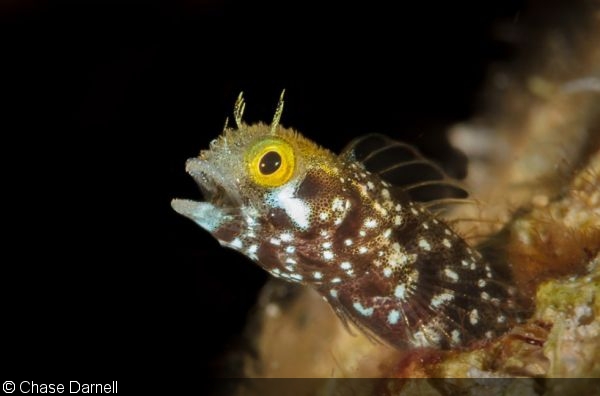 Blennies are just some of the many macro delights awaiting at Cayman's Kittiwake
By Bruno Van Saen
You could argue that there is no better place to dive with the planet's biggest fish than Indonesia's Cenderawasih Bay. Located on the north coast of West Papua, this secluded bay might not look like much from the surface, save for a few fishing platforms. But underwater, the large nets of fish hauled in attract the big boys and girls—dozens of whale sharks. Read the full story

Cenderawasih Bay is one of the few spots where divers can come face to face with whale sharks

A hungry whale shark tries to suck out some of the fishermen's catch
By Cornelia Thieme
Jelly-man! You can feel like Marlin and Dory from Finding Nemo swimming through fields of (stingless) jellyfish. More importantly, the millions of jellyfish that inhabit Palau's prehistoric lake make for fantastic photo subjects. With the proper technique, anyone can bring home that award-winning jellyfish image. Read the full story

Strobes are tough to carry through the jungle to get to the lake, but are essential for taking dramatically lit images with the sun in the background

What you'll see: Lots, lots, and lots of jellyfish. Oh, and maybe the odd crocodile
By Gabriella Samuelsson
Lembeh, Raja Ampat, Bali. All of these words are familiar to divers planning a visit to Raja Ampat. But what about "Bangka"? This small island is located just north of Indonesia's Sulawesi island and will leave you with a difficult choice when choosing between macro and wide-angle setups. From afar, the reefs represent a Technicolor frame filled with coral and flocking fish. But take a closer look and you find macro rarities like pipefish, nudibranchs, and frogfish. Read the full story

A wide-angle shot of an ornate ghost pipefish shows its surrounding habitat

A shy anemonefish hiding in its home
By David Hall
When you conjure up the image of a dream underwater photography destination, Canada's British Columbia province probably isn't at the top of the list. But after reading David Hall's article on the "Pacific Province," you just might reconsider. Steller sea lions, ornate nudibranchs and cormorants are just some of the photographic subjects in these chilly waters. Read the full story

Steller sea lions are the largest in the world; males may weigh a ton or more

Gooseneck barnacles, normally an intertidal species, can be found as deep as 100 feet at Nakwakto Rapids
By Ellen Cuylaerts
Ellen Cuylaerts heads to the great white north (aka the subarctic) in search of a subject longstanding on her wish list: the beluga whale. Between the tricky logistics of just getting to the subarctic, freezing water temperatures, and limited ambient light, this is a challenge even for even the most intrepid diver. But Ellen manages to come away with some truly inspiring shots. Read the full story

Belugas love to pass underneath you and swim on their backs to get a better look at you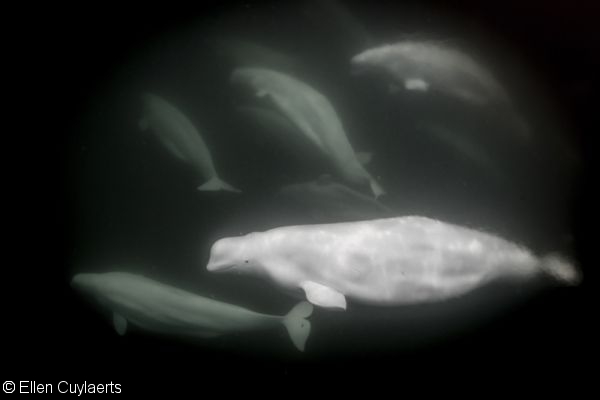 To capture the whales, use natural light and a touch of strobe light
By Joe Tepper
Fiji's main island of Viti Levu is the adventure tourism capital of the world, featuring the famed "Beqa Lagoon Shark Dive," and other land-based activities like off-roading and zip lines. But for a real rush, nothing can compare to the crazy currents to be found in the further reaches of this island nation. Joseph Tepper travels "Beyond the Bligh," where he finds unparalleled coral, biodiversity, and so many sharks. Read the full story

Fiji's remote reefs are a riot of color

If you're looking for sharks, you've come to the right place
By Wayne Osborn
Wakatobi has earned a reputation among underwater photographers for its luxurious offerings and marine biodiversity (even just on the famous house reef). But the desire to protect the latter of these qualities for future generations of underwater photographers is what truly makes this island unique. These pioneering conservation efforts have maintained Wakatobi as one of Southeast Asia's diving gems. Read the full story

Curious false anemone clownfish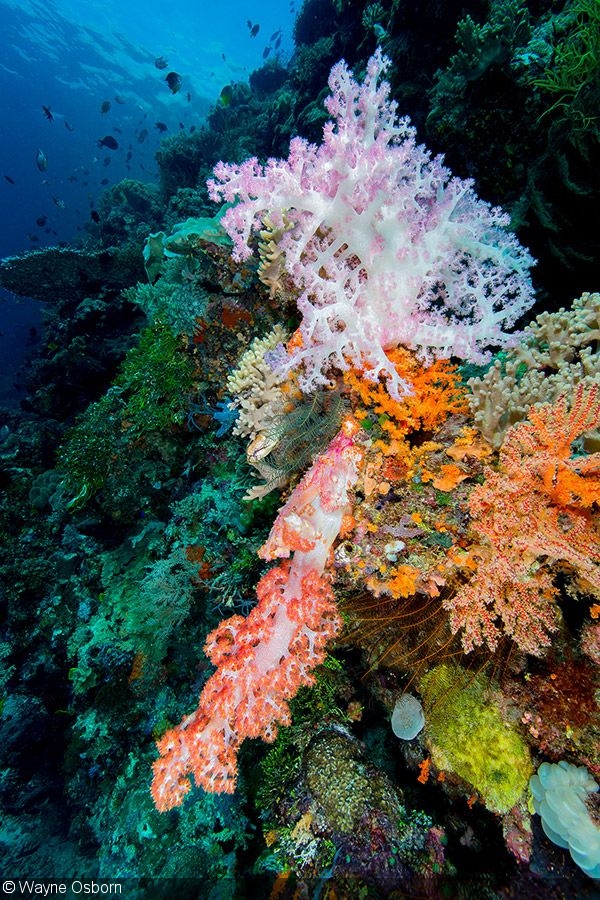 Delicate soft corals festoon a typical Wakatobi reef wall
RELATED ARTICLES
Be the first to add a comment to this article.
Newsletter
Travel with us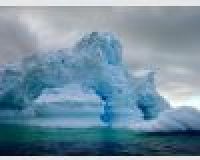 Antarctica
Plan Your Adventure >
Featured Photographer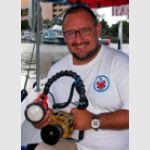 Nacho Gil
Photographer
Water is my life and diving is my soul...