Articles
DPG's 10 Best Travel Articles of 2021
By DPG Editorial Staff, December 27, 2021 @ 06:00 AM (EST)

For much of this year, getting anywhere by air has been, at best, not a whole lot of fun. At worst, the mishmash of confusing regulations, testing requirements, and quarantine rules has conspired to make travel a bit of a nightmare. All the same, many of us finally got off the ground, undertaking arduous journeys that were once so much easier, visiting family and friends for the first time in many months, if not years, and—at long last—getting to enjoy a dive trip.
As a result, unlike last year, at least some of our favorite travel stories of 2021 were actually undertaken this year: Christian Vizl's epic quest to capture the Galápagos Islands in black and white, Daniel Norwood's encounters with Dominica's majestic sperm whales, Anita Verde and Peter Marshall's liveaboard odyssey to the middle of the Coral Sea. The rest—though no less inspiring—are from our own backyards: Australian Sam Glenn-Smith's in-depth guide to the Mornington Peninsula in Victoria, Alex Tyrrell's comprehensive advice on diving his adopted Thailand's iconic Richelieu Rock, Tim Rock's roundup of the best dives in his home base of Guam. Either way, the joy of travel, adventure and discovery shines through in all of these articles. Here, then—in no particular order—are our picks of the best travel articles of 2021.
By Don Silcock
After enjoying the summer months gorging on krill in Antarctica's rich waters, a group of humpback whales heads north to spend the winter somewhere warm and sunny—the Tongan archipelago. It's the perfect place for mothers to nurture their playful calves, for males to exercise their vocal folds, and for boys to chase girls in a dramatic spectacle called the "heat run." It's also an awesome opportunity for underwater photographers to capture some breathtaking images of the "Tongan tribe" of humpbacks. Veteran shooter Don Silcock tells you everything you need to know. Read the full story

By Daniel Norwood
What's the largest island in Central America? Well, it's Isla Coiba, but you probably didn't know that because until 2004, it was also home to one of Panama's most notorious penal colonies—and not the kind of place you'd find in a travel brochure. In 2005, however, Coiba Marine Park was declared a UNESCO World Heritage Site, and these days it is a world-class, if little-known, diving destination on the same corridor as the famed Galápagos Islands. DPG Editor Dan Norwood encounters turtles, frogfish, and reef sharks—and an amiable 13-foot-long saltwater croc called Tito. Read the full story

By Anita Verde and Peter Marshall
A 75-square-mile submerged atoll in the Coral Sea, Osprey Reef represents some of the best diving in the whole of Australia's famous Great Barrier Reef area. Far removed from the main reef system hugging the continental shelf, this remote oasis sits atop a seamount that rises well over a mile from the ocean floor—a magnet for the kaleidoscopic creatures that call this corner of the planet home. Anita Verde and Peter Marshall join Mike Ball's Spoilsport liveaboard for the trip of their lives. Read the full story

By Sam Glenn-Smith
With good reason, the biggest reef in the world tends to dominate conversation when it comes to diving Down Under. But for Melburnians—and anyone willing to don a slightly thicker wetsuit—Victoria's Mornington Peninsula is an eye-popping treasure trove of marine animals that you'll find on many an underwater photographer's bucket list. From mesmerizing blue-ringed octopuses to elegant weedy seadragons, bulbous big-bellied seahorses to alien giant Australian cuttlefish, there's enough here to give the GBR a serious run for its money. Mornington local Sam Glenn-Smith presents the definitive guide. Read the full story

By David Valencia
With dozens of marine mammals, hundreds of species of fish, and countless seabirds, the Baja Peninsula is home to mind-blowing biodiversity like almost nowhere else on Earth. If you love photographing sharks, this is definitely where you need to be, but there's such a wide area to cover, such a wide range of species, and such a wide variety of seasons, you'll need in-depth knowledge to plan the perfect trip to photograph your sharks of choice. David Valencia's two-part guide is all you need to ensure you're in the right place at the right time. Read the full story – Part I and Part II

By Alex Tyrrell
Located in the middle of the Andaman Sea, Richelieu Rock is the most famous dive site in Thailand, and with good reason. This isolated horseshoe-shaped pinnacle is smothered in hard and soft colorful corals, enormous fish schools and pelagic species including barracuda, groupers, and even whale sharks. Wide-angle photographers will be spoilt for choice, but there's just as much on offer for macro shooters, from pipefish and seahorses to exotic shrimp and nudibranchs. Thailand-based photo pro Alex Tyrrell reveals all. Read the full story

By Don Silcock
While open-water encounters with mantas are rarely anything more than fleeting, cleaning stations offer photographers unique opportunities to capture these graceful big animals in all their glory. In Papua New Guinea's Milne Bay Province, there's one such cleaning station that attracts reef mantas in impressive numbers, giving underwater shooters ideal chances to photograph these winged "clients" as they get serviced by a host of small critters like shrimps, gobies and wrasses. PNG aficionado Don Silcock explains how to get the best images possible. Read the full story

By Tim Rock
The U.S. territory of Guam—as locally based photo pro Tim Rock admits—is often dismissed by underwater shooters with their sights set on nearby dive gems Palau and Truk Lagoon. But as Tim contends, Micronesia's biggest island does, in fact, offer an impressive range of dive sites to keep both macro and wide-angle photographers busy. Whether it's enormous fish schools, stunning hard and soft corals, or fascinating wrecks from both world wars, Guam deserves a spot on your travel short list. Read the full story

By Daniel Norwood
While humpbacks migrate from the Southern Ocean to their favorite tropical island in the winter, sperm whales love Dominica so much, they're year-round residents of the idyllic island in the Caribbean. That's great news for adventurous underwater shooters who want to get up close and personal with the largest predator on Earth. Up to 70 feet long and weighing as much as 60 tons, these whales may be the size of a bus, but photographing them isn't straightforward, as DPG Editor Daniel Norwood explains. Read the full story

By Christian Vizl
Home to one of the most eye-popping concentrations of big animals on the planet, the Galápagos Islands are held in high esteem by any wide-angle shooter worth their salt. But how do you render the hammerhead schools, sea lions, marine iguanas and Mola molas in a way that hasn't been seen before? Easy. You ask Mexican master of black and white photography Christian Vizl to hop aboard the magnificent Galápagos Master and capture the archipelago's amazing megafauna in shades of gray. Read the full story

RELATED ARTICLES
Be the first to add a comment to this article.
Newsletter
Travel with us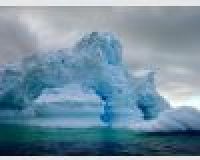 Antarctica
Plan Your Adventure >
Featured Photographer
Takako Uno
Expert Photographer
Takako was born in Japan and is now based in Hong Kong. A full time marine photographer, Takako now journeys with her husband, Stephen Wong, making images around the world. Her work has appeared in a number of magazines and...