Articles
The Best of Mexico with the Panasonic GH5 – Part II: Whale Sharks
In this three-part series, underwater shooter Alex Lindbloom travels to Mexico's most photogenic dive spots to put the Panasonic Lumix GH5 to the test. In this second installment, he goes in search of whale sharks off the Yucatán Peninsula…

It's not difficult to get up close with the whale sharks—just be sure to have a nice wide-angle lens attached! (f/7.1, 1/200s, ISO 320, natural light)

From the months of May to September, there is a stretch of open ocean just off of Mexico's Yucatán Peninsula where a bit of magic happens. There are neither coral reefs nor palm-studded islands; in fact, there are no landscapes to be seen whatsoever—just an empty expanse of blue. But the absence of geographic features in this particular location doesn't stop one of the largest gatherings of the planet's biggest fish—the whale shark—from taking place.
Within these four months every year, you can count on hundreds of these enormous spotted filter-feeding sharks to come together in search of their planktonic food. With the help of my outstanding host, Pro Dive International Mexico, I hoped to be able to be a part of this annual assembly of one of the ocean's most iconic inhabitants—and capture some images I've had on my wish list for years.
With me, I brought the newly released Panasonic GH5 as part of a three-week excursion through Mexico's best and most unique dive destinations in an attempt to put this so-called hybrid camera to the test. After four days photographing the cenotes, I was more than confident in the low-light capabilities of the GH5, but now I really wanted to see how the camera handled ambient light situations and how easy it was to custom white-balance on the fly.

They say, "Never shoot down," but like everything in life, there are exceptions to the rules (f/4, 1/250s, ISO 200, natural light)

As we left Cancún's harbor aboard the well-equipped 600-horsepower speedboat Pro Dive set us up with, I couldn't help but feel that my curse had joined me on board. With over 4,000 dives to my name, most of which have been throughout Indonesia, where whale sharks are regularly spotted, I've managed to glimpse a grand total of two. My whale shark encounters have been so brief that if I had never seen a photo of one, I wouldn't even know they have spots. As Cancún's hotels dipped below the horizon, I just knew today was going to be like all my other attempts to see these beautiful beasts—a bust.
As if to capture my attention and rock me out of the self pity that was settling in, a giant sailfish breached next to the boat. And as I scanned the water's surface, I had to do a double take: Just behind where the sailfish landed was that enormous dorsal fin we had been searching for. Not only that, I quickly realized it wasn't just the one whale shark we had stumbled across, but more along the lines of 100!

The ocean's currents bring an abundance of food to the surface, where the whale sharks come together to feed (f/7.1, 1/200s, ISO 320, natural light)

Before I get into how the GH5 performed, I want to take the opportunity to give props to the Mexican whale shark tourism industry and operators like Pro Dive International who actively participate in safe and responsible whale shark snorkeling.
There is a "zero tolerance" policy for operators who do not follow the rules, which benefits the guests and their overall experience with the whale sharks, but more importantly the animals themselves. With a maximum of 10 people per boat and only two people in the water at a time accompanied by a certified whale shark guide, you can be sure that your experience is a personal one with lots of face time, while not imposing any undue stress on the animal.

I don't know how many times I was surprised to find another giant shark passing just behind me (f/4, 1/250s, ISO 200, natural light)

When it glided past me, the tail of this 40-foot shark seemed to be larger than me! (f/7.1, 1/200s, ISO 320, natural light)

From the raised vantage point of the boat, we could see the large dorsal fins of the sharks for at least 300 feet in each direction. When I said there was 100 individuals, that was no exaggeration. They would cruise next to and under the boat in groups of two to five in a variety of sizes.
Beneath the liquid surface, it was a completely different perspective. Staring into the deep blue, I could see their ominous shapes in the distance, which eventually gave way to a 40-foot-long polka-dotted shark swimming straight at my face, its mouth wide open. Despite my best efforts to keep up with the shark, however, the power behind each thrust of its seven-foot tail would propel it at a far greater speed than my flimsy fins. It was soon apparent that I didn't need to do any heavy swimming as there were always more on the way. Instead, I opted for the "dugong method"—and just floated in place.

Thanks to the ease of the GH5's custom white balance settings, I was able to get rich natural colors (f/7.1, 1/200s, ISO 320, natural light)

One of the rules for snorkeling with the whale sharks is that there is no flash photography—no problem there, as they feed right on the sunny surface. Also, I'm pretty sure my strobes wouldn't be able to illuminate a 40-foot fish anyway.
Luckily, the GH5 makes natural light photography really simple with its four custom white balance options, which you can set and save as desired. My personal preference is to set each of the four custom white balance settings for a different depth, so when I'm at that depth (or close to it), I can switch to it with just a couple of button pushes rather than fiddling with my white balance slate each time.
In the case of the whale sharks, I used a custom white balance I had calibrated off my hand at a depth of 10 feet that gave me the color I wanted. If I decided that the calibration was slightly off—giving me too much green, for example—I could just push the WB button followed by the down button, giving me a color grid where I could adjust the color as I wished while seeing the color change in real time. I found this to be a fantastic feature for easy fine-tuning of the white balance in-camera.

The big sharks were certainly cool, but from a photographic point of view, my preference was the smaller 12- or 13-foot sharks, as composition was easier (f/4, 1/250s, ISO 200, natural light)

With the sun out in full force and the sea being quite flat, the conditions were ideal for capturing the sharks with rippled reflections and radiating beams of light. However, with so much natural light and a dark subject came the challenge of balancing the light just right as often times the ripples of light on the shark's body can become burnt out and lose detail.
After four days in the cenotes shooting in lighting conditions far more extreme than this, however, I was confident in the GH5's ability to retain detail within the highlights. From what I could see on the histogram after each shot, I didn't have anything to worry about. All I had to do was compose with some minor adjustments in exposure, and the camera would do the rest.

The GH5 manages to retain an impressive amount of detail in the highlights within the ripples of sun across the shark's back (f/7.1, 1/200s, ISO 320, natural light)

Calm conditions allowed for attractive abstract reflections and radiating light beams (f/7.1, 1/200s, ISO 320, natural light)

The whole whale shark experience was far more than I could have asked for. I've never been one to partake in these species-specific experiences, as it has always seemed a bit artificial to me, but I must commend Pro Dive International for organizing one that is not only natural, but had the best interest of the animals in mind every step of the way.
I would also like to give a big shout out to the whale sharks for showing up in numbers that I could never have anticipated—and relieving me of my curse in a huge way. I can now remain in the room whenever the subject of whale sharks comes up in conversation.
Where the GH5 is concerned, I'm thrilled and not the least bit surprised at how well the camera handled natural light with its user-friendly custom white balance settings. Without any post-production, I was able to get that lovely dark blue water column broken up by light rays at regular intervals with a nice fat whale shark in the frame being bathed in the sun's ripples.

So long: It may have been my first time with these awe-inspiring sharks—but it definitely won't be my last (f/7.1, 1/200s, ISO 320, natural light)

Check out part I of this series, where I test the Panasonic GH5's low-light performance and dynamic range in Mexico's amazing cenotes. In part III, I continue to put the camera through its paces in my encounters with sea lions and silky sharks off the Baja Peninsula.
---
| | |
| --- | --- |
| When purchasing underwater photography equipment like the products mentioned in this article, please support DPG by supporting our retail partner—Backscatter.com | |
RELATED ARTICLES
Be the first to add a comment to this article.
Newsletter
Travel with us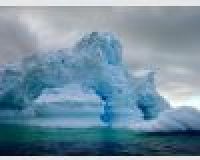 Antarctica
Plan Your Adventure >
Featured Photographer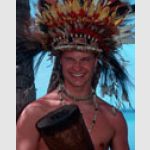 Espen Rekdal
Expert Photographer
Espen Rekdal (31) is a natural history photographer, videographer, writer and marine biologist. He specializes in underwater stills photography. Though extreme macro work has been a speciality in the past, he has branched out...