Articles
The Best of Mexico with the Panasonic GH5 – Part I: The Cenotes
In this three-part series, underwater shooter Alex Lindbloom travels to Mexico's most photogenic dive spots to put the Panasonic Lumix GH5 to the test. The journey begins in the cenotes of the Yucatán Peninsula…

The water is so clear and calm in the Tajma Ha Cenote, you can even see the bats fluttering about just above the surface (f/3.5, 1/50s, ISO 1000, natural light)

Since its release in May this year, the Panasonic GH5 has sent shock waves through the underwater film and photo community—forcing videographers and photographers to contemplate switching from high-end DSLR cameras to a modestly priced mirrorless Micro Four Thirds camera. Thanks to a host of mouthwatering specs—9fps continuous shooting from the 20MP sensor, broadcast quality 4K/60p video without cropping, and built-in 5-axis image stabilization—the GH5 has promised to outperform many DSLRs at much more expensive price points.
After exhaustive research, I finally decided to take the plunge, setting aside my trusty Canon EOS 7D and making the switch to the GH5. To put my concerns to bed at this somewhat controversial change in gear, I set about making a plan to see if the GH5 could stand up to all the hype in a real-world situation. And what better way to get some firsthand experience with my shiny new mirrorless than a three-week jaunt through Mexico's best dive destinations?

The Pit provides some surreal photo opportunities with its ultra clear blue water, the effects of the sun's rays, and the hydrogen sulfide gas at 30 meters (f/5, 1/60s, ISO 500, natural light)

Mexico is well known for many things. If you're a non-diver, tequila and inebriated spring breakers may be the first things that come to mind. But if you're one whose interests are more concerned with what lies below the water's surface, you probably know it for being one of the world's largest congregation sites for whale sharks; its playful colonies of sea lions; its abundant shark population, promising encounters with everything from makos to hammerheads to bull sharks; and, of course, not forgetting the country's breathtaking network of cenotes.
This combination of fast-moving subjects and the dramatic lighting of the caverns provides all one needs to test the photographic features of the GH5 that are likely to concern most shooters: autofocus speed, low-light performance, burst rate, and white balance. As both an underwater photographer and videographer, I would be shooting some video, too, but my primary focus was photography, since the GH5's performance as a still camera is just as important to me as its much-touted video prowess.
Now, Mexico is a big country, with coasts bordering both the Pacific and Caribbean oceans, so knowing where to go for what and when can be a bit tricky, but thanks to my outstanding hosts at Pro Dive International Mexico, The Cortez Club and Cabo Shark Dive, I was given access to the best of Mexico delivered with the utmost ease, safety, and professionalism. The first leg of this three-part journey would bring me to Caribbean Mexico's Yucatán Peninsula, where I would be spelunking through the cenotes with one of the country's largest and most-prestigious dive centers, Pro Dive International. I used a Nauticam NA-GH5 housing, dual Inon Z-240 strobes, and, for this leg, just the Olympus 7–14mm f/2.8, a high-quality wide-angle zoom lens that has an equivalent focal length of 14–28mm—perfect for the cenotes.

The entrance to the Car Wash Cenote appears to just be an ordinary pond with a field of lily pads, painted turtles, and even a couple of small caiman! (f/8, 1/125s, ISO 320, dual strobes on full power)

As excited as I was to plunge into Mexico's famed waterlogged caverns with my new toy, I did have a couple concerns. First, will the GH5's comparatively small sensor be able to cope with the extreme lighting conditions of the cenotes? Second, what happens if I get swallowed up by one of those serpentine tunnels with no apparent end?! Fortunately, the idea of forever disappearing down the wrong tunnel was quickly put to rest once my seasoned cenote guide, Andrea, gave us a thorough briefing about proper cavern diving procedures and how we would always follow a guide-line—which would give us quick access to an opening at all times. Indeed, this is the reason why people like myself, who do not have any cave experience or specialties, can safely explore the cenotes—with an experienced guide, of course.
My speculation about the camera's low-light capabilities would hopefully be dismissed once I was able to get the images back on my laptop's screen after the first day's dives. In the meantime, I would just have to put my faith in the GH5 as Andrea's perfectly orchestrated dive plan repeatedly put us in the right place at the right time for those magical beams of light.

For just a couple of hours a day, beams of light cut through the darkness of the Tajma Ha Cenote from the small holes in the surface above (f/3.5, 1/50s, ISO 1600, natural light)

The dense jungle and the tree roots are clearly visible through the hole in the ceiling of this cavern in the Tajma Ha Cenote (f/4, 1/50s, ISO 2000, natural light)

Despite all the homework I had done in anticipation of the shoot, nothing could have prepared me for the overwhelming beauty of the cenotes. The stalactites and stalagmites drip and sprout from every surface of the caverns, and tunnels give the impression that you're at the base of a gigantic melting candle. Openings in the ceilings were clearly visible through the glass-like water, revealing a random patch of mangroves whose snaking roots met us below the water's surface.
Other cenotes were literally just cylindrical pits with an eerie hydrogen sulfide cloud layer surrounding a debris pile—which could have easily been the swamp where Yoda lived. At times, the utter darkness of the cavernous rooms would be shattered by these unreal beams of blue and green light that could extend beyond recreational dive limits, as the clarity of the water seems to have no bounds.
As the sensory overload began to sink in, I said a little prayer to myself: Please let this camera be awesome!

Fallen trees emerge from the hydrogen sulfide gas layer in the Angelita Cenote and make for some unusual subjects (f/2, 1/100s, ISO 2000, natural light)

Capturing the light beams in the pitch-dark cavern in the Tajma Ha Cenote requires that you push past your normal exposure settings to allow as much light as possible into your camera (f/3.5, 1/40s, ISO 2000, natural light)

After reviewing the first day's photos on my computer, I was relieved to discover that the GH5 didn't just meet my expectations, but exceeded them. Even though its Micro Four Thirds sensor (2.0× crop factor) covers a quarter of the area of a full-frame sensor, the GH5's ability to shoot at high ISO values without sacrificing sharpness and detail is really quite amazing. I'll admit that after hearing that the image quality of the GH4 would start to deteriorate after ISO 800, I was cautious not to bump the ISO too high at first. But after scrutinizing the images on my laptop screen, I had no cause for concern and could easily work at ISO 2500, and even several stops above, with no significant noise or loss of detail.
Capturing the beauty of the centoes meant I had to do more than just bump up the ISO, however. Even with a wide-open aperture, I still needed to slow the shutter speed down to 1/30s at times. In the past, this has been my bottom line for handheld shooting and something I would consciously avoid, even more than high ISO values. However, thanks to the built-in 5-axis image stabilizer—and an incredibly still model—I was able get a sharpness I didn't think would be possibly at that shutter speed.
Just as important, the dynamic range of the GH5 is also absolutely outstanding. I found that only in the darkest shadows and brightest highlights did I start to lose intricate details. This was particularly satisfying in the cenotes, as highlights and shadows tend to dominate these underground labyrinths.

At ISO 500, the detail is excellent and noise is well controlled at 100%, keeping in mind the very demanding lighting conditions (f/5.6, 1/80s, ISO 500, natural light)

At very high sensitivity, ISO 2000, the detail is very good and noise is still at a very moderate level at 100% (f/4.5, 1/50s, ISO 2000, natural light)

Bringing up the shadows in post-processing reveals lots of hidden detail (right) in the RAW files recorded by the GH5 (f/5.6, 1/40s, ISO 800, dual strobes on quarter power)

Photographing the cenotes, especially if it's your first time, can be quite daunting from several fronts. Organization is paramount, as each cenote has several points of interest where a photographer will want to spend some time. Unless you are on a rebreather, you have a limited air supply, a ceiling above your head, a two-hour window for the light beams, and one entry and exit point—which means you need to know how long you can spend in each area before moving on. Thankfully, that was all taken care of for me by Andrea at Pro Dive International, who had clearly dived with serious photographers before and knew what they wanted while keeping them well within their safety limits.
The second thing to worry about is the light—or the absence of it. You really have to be ready to push your settings beyond the limits you're typically comfortable with in order to lift the darkness and reveal the cenotes' serene beauty. Of course, it helps to have a camera that can stretch those exposure limits so you have the best chance of replicating these caverns with the utmost quality. Thanks to the thought and precise engineering that went into Panasonic's GH5, I was able to do just that.

Stalactites and stalagmites often connect to form a column and seem to form a surreal forest of melted wax in the Dos Ojos Cenote (f/4, 1/30s, ISO 2000, dual strobes on quarter power)

Check out part II of this series, where I see how the GH5's handles photographing whale sharks in ambient light and custom white-balancing on the fly. In part III, I continue to put the camera through its paces in my encounters with sea lions and silky sharks off the Baja Peninsula.

---
| | |
| --- | --- |
| When purchasing underwater photography equipment like the products mentioned in this article, please support DPG by supporting our retail partner—Backscatter.com | |
RELATED ARTICLES
Be the first to add a comment to this article.
Newsletter
Travel with us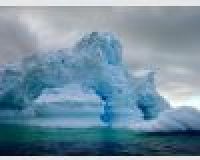 Antarctica
Plan Your Adventure >
Featured Photographer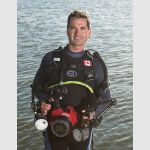 Todd Mintz
Expert Photographer
Todd Mintz is a multi award winning Canadian photographer who began photographing underwater in 1996. He attained his PADI Divemaster status in 1997 and since that time has traveled the world with his camera, never hitting the...