Articles
Behind the Shot: World Oceans Day 2020 Contest Winner
Innovation for a Sustainable Ocean and 2020 World Oceans Day Theme winner

The overall winning image in the Seventh United Nations World Oceans Day Photo Contest was taken by Tasmanian marine biologist Joanna Smart. Competition curator Ellen Cuylaerts recently chatted to Joanna to learn more about her image and what the oceans mean to her.

Ellen Cuylaerts: You grew up in Hobart, Tasmania. Do you believe living there sparked your interest in marine life?
Joanna Smart: Growing up in Tasmania absolutely sparked my interest in marine life. I was incredibly fortunate as a child to have parents who were passionate about exploring underwater. Ever since I can remember, our weekends were spent diving, snorkeling and surfing, making the most of the unique environment we have here in Tasmania.
A temperate ecosystem, the coastline of Tasmania ranges from kelp forests, to seagrass beds and sponge gardens with a temperature range of approximately 5–20ºC (41–68°F). As such, the marine environment is incredibly varied depending on location and season. One of the aspects I love the most about the Tasmanian marine environment is its variety.
As well as enjoying the marine environment for recreation, growing up in Tasmania also gave me an appreciation for how the ocean can form an important part of a state's economy. Tasmania has an active fishery for abalone and rock lobster, as well as extensive aquaculture operations that support thousands of local jobs.
Being able to see how a healthy ocean environment can support so many people's livelihoods was a key factor in sparking my interest in the marine environment and how important sustainability is moving into the future.

EC: You started diving at a very young age. Did you always see yourself having a career in close contact with the oceans?
JS: Having a career in close contact with the ocean was the only pathway I really wanted to pursue. I first learned to dive when I was 13 years old, basically as soon as I was tall enough to carry my own scuba tank. From my first dive I was hooked and gradually progressed through my certifications. The ocean had played such a key role in my life and I wanted to share this with other people, so I gained my PADI Instructor certification when I was 19.
When I was finishing school, I was unsure what I wanted to do for a career, but I knew I wanted to work underwater. As well as diving, I was also passionate about science, so a degree in marine biology seemed like the natural progression. I was able to obtain a degree in Marine and Antarctic Science with First Class Honours at the University of Tasmania's Institute for Marine Antarctic Studies. During my studies I also gained my ADAS Part 1 commercial certification and AAUS Scientific Diver.
I'm always happiest working on the water, whether it be diving, snorkeling or boat skippering.

Joanna in full cold water gear

EC: In 2019 the Our World Underwater Scholarship Society awarded you the Australasian scholarship. How did that change your life?
JS: To say the Rolex scholarship was life-changing is an understatement. Before I was awarded the scholarship, I'd never been on a long-haul flight and had never been out of the Asia-Pacific region. I've now traveled all through Australia, the Pacific, Europe and America, gaining a lot of confidence along the way. I was able to expand my diving skills, work with some incredible people and learn more about the ocean than I ever thought possible.
Underwater innovation and photography were the two themes of my scholarship year. I was introduced to the most incredible network of ocean advocates all over the globe. I was able to see some of the most incredible marine environments the world has to offer, but also how creative individuals and groups are being in the pursuit of sustainability and a positive future. From the windswept Faroe Islands to the remote islands of Papua New Guinea and the center of Downtown Los Angeles, ocean advocates existed everywhere I traveled to.
Being awarded the OWUSS Australasian Rolex Scholarship, and the subsequent experiences that followed renewed my hope that we can have a positive future for our oceans, learning how to utilize them sustainably, but also conserve areas of vital importance to ecosystems.

EC: Did you take photos before your scholarship or was a camera and training part of the experience?
JS: I began taking photos underwater as a teenager with a little Olympus point-and-shoot that I got for my 14th birthday. The results were generally blurry, out-of-focus fish that were swimming away from me, but I was hooked. I spent most of my teen years saving up for various extra camera components—quickly learning how much of a barrier the cost of underwater camera equipment can be—so there were a lot of home inventions and makeshift equipment.
It wasn't until the scholarship where I got to work with an amazing camera setup that I really got to learn a lot about underwater photography. Having access to such equipment enabled me to get creative and really explore what underwater photography was really about.
Several experiences during my scholarship were pivotal in making the decision that I wanted to pursue underwater photography more seriously. I was able to spend time on Lady Elliot Island with David Doubilet and Jennifer Hayes. My time with David and Jen seriously opened my eyes to what you can accomplish with underwater imagery. Combining art with science and education, David and Jen have been able to bring the marine environment to the forefront of people's awareness.
Other underwater photographers also gave me mentorship throughout the year. I was introduced to Jayne Jenkins and Pete Mesley, who helped me work on my photography skills, both incredibly generous in their support and advice throughout the scholarship, and afterwards. Jayne in particular was key in encouraging me to start entering competitions such as the 2020 UN World Oceans Day Photo Competition.

A playful harbor seal, one of Joanna's favorite subjects, Anacapa Island, California

EC: Your winning shot in the UN World Oceans Day contest is a unique angle from Nemo's Garden in Italy. Can you tell us more about the project?
JS: Nemo's Garden is probably one of the most unique and innovative projects I have ever come across. It is a great example of what happens when science, creativity and engineering come together to solve environmental problems.
Ocean Reef is a company at the forefront of underwater technology, developing full-face masks and underwater communication systems. The managing director of Ocean Reef, Sergio Gamberini, came up with the concept.
Nemo's Garden started with an idea: Would it be possible to grow terrestrial plants underwater? Growing plants in the marine environment on paper might work: It has relatively constant temperature, it's protected from pests that might damage crops, and there's heaps space down there! Except for one problem—all that salt water.
So, thinking outside the box like all innovators do, Sergio came up with the idea of building air-filled domes underwater and fitting them with hydroponic systems to grow plants.
Since 2012, there have been many tests, refinements, inventions, successes, and failures for the system to develop into what it is today. The garden now consists of six air-filled domes, each two meters (6.5 feet) in diameter. These domes are attached to the seabed by a series of chains and screw-like anchors and have a platform on which a diver can stand and work inside the dome.
Inside the dome is even more impressive. Each dome has a shelf and more technology than you could poke a stick at. There's oxygen, carbon dioxide and humidity sensors, radio communication, lights, a freshwater hose, and to top it all off, Wi-Fi!
If you take your phone down in a waterproof container, you can Skype the head office from underwater and discuss any issues inside the biosphere—provided you don't drop your phone into the ocean in the process! The video footage of the plants growing can be live-streamed to the Internet, and you can control everything in the dome via an app on your phone from the surface. You can turn the lights on, check the conditions, and even watch a livestream of the plants growing.
The sides of the biosphere are adjourned with plants of all varieties. Basil, lettuce, marjoram, thyme, tomatoes, strawberries, and lemon balm all give the biospheres the delightful aroma of a greenhouse in full bloom. This is slightly disconcerting considering you are 10 meters (33 feet) underwater.
The plants are fed by a hydroponic system that spirals around the edges. Water is generated from the humidity with condensers and the whole system is powered by wind generators and solar panels situated on the surface. This makes the entire setup completely eco-friendly.
This project aims to create an alternative system of agriculture that can be implemented in areas where traditional land agriculture is not possible. This could include regions with harsh climates and those that lack any arable land for crop cultivation. The project also has exciting applications for other purposes. Growing plants in extreme environments, particularly with limited space, has direct applications to space travel!

Joanna Smart in her "other" happy place

EC: Did you expect to win when you entered the "Innovation for a Sustainable Ocean" category? And did your win as a photographer open new doors?
JS: When I entered my images in the photo contest, I didn't even expect them to get noticed, let alone win. I was beyond delighted to see the photo do so well, as I feel that the image really represents what innovation for a sustainable ocean encompasses, as does the entire Nemo's Garden project.
Winning the competition has opened a bunch of doors for me. Unfortunately, the scholarship ended early due to COVID, but I have since been able to pick up a couple of local photo jobs here in Tasmania. I have been focusing a lot on local diving in Tasmania and just finished my TDI Decompression Procedures Course. We have the most incredible sponge gardens here at depths of 30 meters (100 feet) and below, which very few people get to see, so I am looking forward to photographing a whole new environment!

EC: Is there anything else, as a marine biologist, you would like to share with fellow underwater shooters?
JS: I hope that our current situation gives us all a chance to slow down and to think. I have seen Tasmanians, and Australians, really starting to explore their own backyard. It's great to see with a lack of other travel, how many Tasmanians have decided to learn to dive this summer! Engaging with nature is enriching on so many levels and through this pandemic, I am hoping people begin to recognize how important their local environment is. Instigating long-lasting change from a grassroots level will go a long way to ensuring a sustainable future for the coming generations.
RELATED ARTICLES
Be the first to add a comment to this article.
Newsletter
Travel with us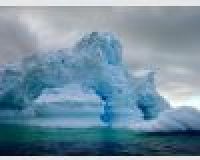 Antarctica
Plan Your Adventure >
Featured Photographer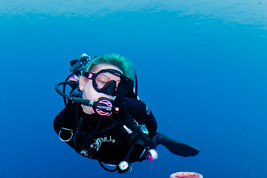 Allison Vitsky
Photographer
I learned to dive in 1992, but I never had much interest in imaging (underwater or on land) until 2006, when I visited the Solomon Islands. The combined exposure to Indopacific marine life and some fantastic photographers on...