Articles
Behind the Shot: Underwater Photographer of the Year 2021
"Sharks' Skylight": This image was named the overall winner of the Underwater Photographer of the Year 2021 competition. According to judge Alex Mustard, "A sunset ballet of reef sharks and seabirds in a tranquil corner of the Pacific Ocean is a richly deserved winner of the Underwater Photographer of the Year 2021"

As a California native, the ocean has always been a large part of my lifestyle, so it was a natural progression when I learned to scuba dive in 2004. During a visit to Maui, Hawaii with my husband, Damian, we decided to try a PADI Discover Scuba Diving excursion. We were immediately hooked and signed up for the PADI Open Water Course shortly thereafter. After getting certified, I purchased a small, compact camera so that I could share images from the underwater world with my friends and family. In 2014, I acquired a single strobe and began to concentrate more seriously on underwater photography. By 2016, I had purchased a DSLR system and begun entering photo contests.
In addition to being an underwater photographer, I am also a biology teacher. I have taught Advanced Placement Biology for almost 20 years. I feel that my knowledge in biology helps to fuel my passion for marine ecosystems and my love for all animals. As a teacher, I strive to educate my students on the importance of marine conservation and protecting our oceans. My favorite part of the school year is when we cover environmental science issues, including climate change, pollution, chemical cycling, and how to become better stewards of our planet.
Being a teacher allows me to travel to different parts of the world when we are on school breaks, so many of my trips are concentrated at certain times of the year, especially our summer from June until the end of August. One of my favorite destinations to visit is French Polynesia, which happens to be an easy, eight-hour nonstop flight from Los Angeles and has great diving conditions in August when I am on break. As a child, I fell in love with the islands when my parents took me to Moorea and Bora Bora when I was eight and twelve years old. Over the past two decades, I have returned to these islands numerous times and have been fortunate to explore many of the remote atolls as well.

The beautiful island of Moorea, French Polynesia is a photographer's paradise both above and below the waterline
The Destination
One of the underwater locations I love the most is the idyllic island of Moorea, which is part of the Society Islands and a short ferry ride from the main international airport of Papeete on Tahiti. Here, there is a wide diversity of photographic opportunities for both snorkelers and scuba divers. Some of my favorite subjects to photograph include the blacktip reef sharks and stingrays in the shallow lagoons, the lemon sharks amongst the hard corals, and the humpback whales, which are seen here from July through October.
In August 2020, I was very fortunate to visit Moorea with my husband and two sons for about two weeks—my only international trip of the year. A month earllier, French Polynesia had reopened its borders to tourists with an extensive testing plan, including requiring a negative PCR-COVID test upon entry and a second test on the fourth day in the country. With cases at almost zero in French Polynesia, the testing plan in place, and friends at Moorea dive shops wanting me to come, I decided to take the plunge.

A curious humpback calf makes eye contact at the surface in Moorea

The mountains of Moorea make a perfect backdrop for splits in the shallow lagoons
Planning the Shot
Since I have done a fair amount of shooting in this area before and have been successful with over-unders, or split shots, I wanted to try and capture something different this time. I envisioned blacktip reef sharks in shallow water with the sunset seen through Snell's window. I wasn't sure if my vision would come to fruition, but I decided that it would be better to risk getting something new and different than to photograph similar shots as in the past.
I thus went out to the shallow lagoon on multiple evenings to try and capture something unique—and it was quite a challenge to get this shot. Most of the time, the water was not calm enough or the sunset was not particularly colorful, or the sharks didn't come close or get into a good configuration. When the sharks were present, I mostly shot from the hip to keep an eye on them, so this made things a bit more difficult in terms of composition. However, towards the end of my trip, it all came together one evening when the water was tranquil, the sunset was vibrant, and the sharks came together into a nice formation—and I even got lucky with the birds.

Gear and Settings
The winning image, titled Sharks' Skylight, was shot with a Canon EOS 5D Mark III in a Nauticam housing with a Nauticam 230mm glass dome and dual Sea&Sea YS-D2 strobes. To the surprise of some underwater photographers, I chose to use the ultra-wide Canon 11–24mm f/4 rectilinear lens, which, to my knowledge, is not as popular as the 16–35mm or a fisheye lens. However, with the shallow bottom and elongation of the sharks, I did not want the distortion effect of the fisheye, and I felt this lens would work for this shot. I also knew that the 16–35mm lens wouldn't be wide enough to capture multiple animals as well as Snell's window.
The Canon 11–24mm produces soft corners at 11mm but stopping down the lens really helps. For Sharks' Skylight, which was shot at 12mm, I thus selected f/20, producing a sharp image throughout the frame. My other settings were 1/200s and ISO 400.

"Sharky Sunset" was one of my first successful split-level images, taken in Moorea at sunset in 2016
The Competition
The Underwater Photographer of the Year, or UPY, is a contest that I highly regard and is considered by the dive community as one of the premier underwater photo competitions in the world. Its regular lineup of judges—Alex Mustard, Martin Edge, and Peter Rowlands—is internationally renowned and respected, and the contest also generates some of the best press. In 2018 and 2020, I placed in UPY and was really hoping that one of my images would place this year, in 2021, but I was, of course, not expecting to be the overall winner! For UPY, I was allowed 20 images, and I entered all 20 across multiple categories.
When I received the email from Alex Mustard stating that I was the "Underwater Photographer of the Year 2021" I about fell over backwards! I could not get halfway through reading that email before I was jumping up and down, yelling, "I can't believe it!!" and running down the stairs to find my husband outside. He kept asking me, "What is it?!" and I was so excited and shocked that I couldn't speak; I just handed him the phone with the email. We then told my sons, who were both home and very excited about the award as well. I was also quite surprised to later learn that four other images of mine placed in the competition, so I had a total of five awarded images.
Being named the "Underwater Photographer of the Year" is very special and meaningful to me. First of all, it is rewarding to be the first woman named as the overall winner. It is also rewarding that an image of sharks was chosen as these animals are in trouble, with many species at the risk of extinction. It is my hope that the press UPY generates will help to increase the awareness of the added legal protections sharks need throughout the world so they can thrive and help to balance the marine ecosystem as they should.
It is also special to me that the winning image, Sharks' Skylight, was taken in French Polynesia, as this country has done such an amazing job of legislating protection of their sharks and serves as a role model for the rest of the world. Finally, it is very significant to me that I took this photo with my husband, who has always been very supportive of my photography and love of travel. I hope that we can all safely travel again soon.

This half-and-half shot of the Georgios G. shipwreck earned third place in the Wrecks category of the Underwater Photographer of the Year 2021

---
About the Author: California native Renee Capozzola is an award-winning underwater photographer who specializes in wide-angle and over-under images. In just the past five years, her images have been awarded over 40 prestigious international accolades and her work has appeared throughout the world in numerous print and online dive publications. Her passion for underwater photography and appreciation of marine animals complements her love of travel and adventure. When she is not in the water with her camera, Renee teaches biology and educates her students about the challenges facing our oceans and the importance of conserving marine ecosystems. See more of Renee's work on her Instagram page.
RELATED ARTICLES
Be the first to add a comment to this article.
Newsletter
Travel with us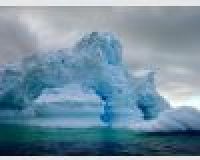 Antarctica
Plan Your Adventure >
Featured Photographer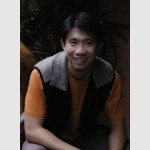 Lawrence Alex Wu
Expert Photographer
Color and light take on new sensations through a lens when combined with water and modern imagery techniques expressing a totally different art form. Alex specializes in creating underwater images as well as multi-media content...