Articles
Behind the Shot: Tantalizing Tadpoles
Editor's Note: Eiko's shot won silver in the wide-angle unrestricted category of OWU 2013 and has since been featured on National Geographic and Yahoo!


Living in British Columbia has put me in some very unique and extreme locations quite readily.
I have always looked at things from a different perspective, and my photography reflects this. I started diving in the local lakes, rivers and swamps during the summer when the conditions in the ocean are not so good for photography.

The Idea
I quickly realized there is a whole other world of dramatic underwater scenes in some very small and seemingly plain bodies of fresh water. I can easily spend three to four hours swimming around in a swamp, photographing everything from the lilies and other water plants, to the aquatic life.
I especially like showing the transition from water to land. Even in water only a few feet deep I usually use scuba gear so that I can be right on the bottom and crawl along slowly. Most freshwater locations have a lot of silt so any extra movements stir up a cloud of muck. There also isn't a whole lot of other divers around either to get in the way.

The Shot
It was during one of these times that I took the unexpected series of the tadpoles that has become quite popular, including winning second place in the macro unrestricted category at OWU 2013.
At first I didn't know what I was seeing, as a huge dark cloud came moving out of the murky distance. Once I realized it was a massive school of tadpoles I knew I was seeing a fairly rare sight. I had never seen or heard of tadpoles schooling. Later I came to find out that the word for a school of tadpoles is a "cloud."


They swam around and past me for several minutes and numbered in the thousands as they searched for a feeding ground. Once they reached the edge of the lake the started devouring the algae growing on the submerged stumps at the water line.
One of the reasons I think it is interesting series of pictures is it puts the viewer into a very surprising and unfamiliar setting, which provokes a lot of thought. It is a view that very few people would ever get to see; yet the pictures have familiarity as tadpoles are very identifiable.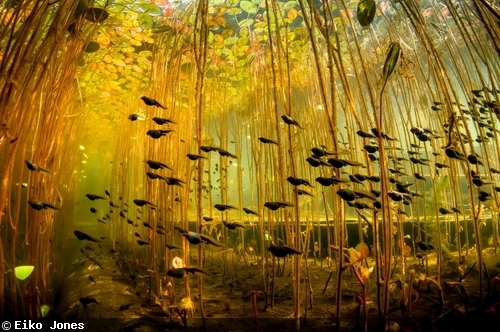 The Final Shot: My equipment at the time of these shots was a Nikon D90 in an Aquatica Housing, Tokina 10-17 mm lens with Inon Z240 strobe. The tadpole series were shot ambient light at f8, 1/80s at 10 mm
RELATED ARTICLES
Be the first to add a comment to this article.
Newsletter
Travel with us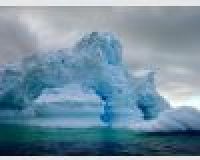 Antarctica
Plan Your Adventure >
Featured Photographer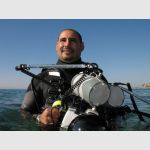 Noam Kortler
Expert Photographer
Noam Kortler is connected to the sea since he can remember him self. he was born on the coast of the Mediterranean sea of Israel and was diving and surfing when ever he could He moved to Eilat, the south popint of israel to...