Articles
Behind the Shot: Clowns in the Desert
A clownfish in its host anemone must be one of the most common underwater photos. So how do you capture this classic subject a bit differently?

While some of us get into underwater photography through our love of the ocean, others are drawn to it via another photographic discipline. Italian shooter Massimo Giorgetta belongs to the latter camp, and his passion for photographing models has combined naturally with his love of the marine environment to create a portfolio of compelling underwater fashion images.
So it's perhaps not surprising that this "hybrid" photographer would enter a highly creative composite photo into the recent Beneath the Sea photography competition and catch the attention of the judges. The image cleverly blends a shot of clownfish in an anemone with a desert scene featuring a Bedouin and a camel at sunset—and, yes, somehow it works beautifully. We had a chat to the photographer about how he managed to achieve such a convincing final image.

A family of clownfish in an anemone? Now things are getting more interesting…

DPG: How did you come up with the concept for your "Clowns in the Desert" image?
Massimo: The photograph of the clownfish I shot in Indonesian West Papua, off Waieco Island. Originally, the photo had a black background. It was very beautiful and had a dynamic of four particular subjects. However, being much photographed subjects, I thought about making it more creative. I got the idea of ​​an oasis in the desert: the color of the closed anemone and the undulation of the edges that look like dunes. Plus, those green tentacles that came out reminded me of palm trees.
DPG: Tell us how you shot the original clownfish photo.
Massimo: It was almost the end of a dive in the middle of a canal in Raja Ampat. During the safety stop, at five meters [16 feet], I noticed this beautiful closed anemone with his family of clownfish on the bottom. I went down to the bottom and I made a series of shots while the fish came in and out of the anemone.

The original clownfish image with a black background

DPG: What camera gear did you use?
Massimo: My camera is a Nikon D800E in a Seacam housing. I was using a Nikkor 105mm Micro lens and had two Subtronic Pro 160 strobes.
DPG: And camera settings?
Massimo: The shutter speed was 1/160s, aperture was f/22, and ISO 100.
DPG: Now let's get into the really creative part—the post-processing. Can you walk us through your process?
Massimo: My process is two steps. First, I bring the RAW files into Adobe Camera Raw for basic adjustments.

With its complementary color palette, the desert scene makes a great choice for a composite image

DPG: I'm really glad you brought that first step up. Many photographers just assume that Photoshop is the entire process, and don't think about Camera Raw or Lightroom as a first step. Also, just about any photo editing program has similar functionality to the basic adjustments in Camera Raw or Lightroom, so for anyone reading this who is new to post-processing, don't assume you need to jump right into Photoshop. Learn the basic adjustments in whatever software you are comfortable with and then move on from there. Alright, so after the basic correction in Camera Raw, do you bring it into Photoshop? Can you tell us a little about what you do?
Massimo: Yes, I work in Photoshop for the next step. First, I selected the clownfish file and isolated the background. My goal was just to keep the lower part of the photo. Now I had half a photo. Next, I took the photo of the sunset and cut it in half and inserted it at the first level below the clownfish in the layer stack. Then, I framed the background how I wanted it and merged with the second level. This made a clean edge for the anemone.

At first glance, the finished composite image doesn't seem out of the ordinary—until you suddenly realize what you're looking at!

DPG: Masking a subject is probably the most important part to creating effective composite images in Photoshop. It takes massive amounts of practice to master, but it is so critical. You did an excellent job on masking and blending the images on this photo! Additionally, your consistent use of the same color pallette across both images was amazing, another crucial step that many people don't focus enough on.
For those new to post-processing, these are two key takeaways from Massimo's composite image: masking and blending are things you should really spend time to learn well, and keeping your colors consistent across all parts of your composite images is critical to creating a believable final result.

---

See more of Massimo's work in our recent Photographer of the Week article, and on his website, www.maxgiorgetta.it.
RELATED ARTICLES
Be the first to add a comment to this article.
Newsletter
Travel with us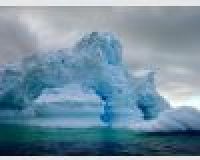 Antarctica
Plan Your Adventure >
Featured Photographer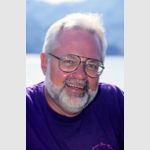 Larry Tackett
Expert Photographer
Larry is a professional photographer and videographer who specializes in marine subjects and is particularly interested in depicting uniqueness and behavior in his imagery. His photographs and articles have been widely...