Articles
Behind the Shot: The Circle of Life
Editor's Note: The image "The Circle of Life" won Best of Show in the ADEX 2022 Voice of the Ocean photo/video/art competition. In this article, Australian photographer Jules Casey explains how she captured her amazing shot of a pale octopus protecting her eggs

The winning image, captured with an Olympus Tough TG-4 using in-camera flash (f/4, 1/400s, ISO100)

The COVID-19 pandemic caused chaos all over the world, but residents of the state of Victoria in Australia faced tougher restrictions than most. During six separate lockdowns totaling 262 days, I was unable to scuba dive for months, but eventually, as part of the two hours allocated for daily exercise within a five-kilometer radius of home, I was allowed to set up my camera gear and get back underwater.
Perhaps inspired by their lack of activity during lockdown, two local divers decided to build an artificial reef close to my home, and although I wasn't involved in the construction of the reef, I documented every stage of the project as it took shape. After a few weeks, it was suggested that installing a toilet would be a great idea, as it would provide a safe place for octopuses to lay their eggs in the S-bend of the toilet bowl. Within two days of its installation, the first pale octopus arrived and made the bowl its new home!

It didn't take long for the shiny new toilet to become an octopus abode

Several PVC pipes were secured around the other structures within the reef and an explosion of activity happened virtually overnight. The octopuses loved their new playground, and at times there would be a dozen or more hiding within the structures. The new reef also attracted a variety of fish and crabs to the area, and as a photographer and videographer, I was thrilled with what was happening and documented behaviors I had never captured before.

PVC pipes provide the perfect nesting area for octopuses

The foreplay of pale octopuses would last for hours and sometimes days. Individuals fighting and mating was a common occurrence, and this continued for months until eventually the females settled in the pipes and laid their eggs. The pale octopus attaches each egg case individually so it hangs within a structure around them, and then continually moves fresh water around her brood for several months until they are ready to hatch. During this time, she does not leave her eggs nor does she hunt for food or eat. I would visit this site almost every day that weather conditions would allow, briefly checking on several expecting mothers and their developing eggs.

A new batch of pale octopus eggs protected by its caring mother

As the egg capsules develop, you can see baby octopuses growing inside

My favorite octopus was in a pipe that had been positioned in an extremely tight spot that was impossible to fit my large camera rig with strobes into, so I used a compact camera and a small handheld torch to properly light the shot instead. The octopus was often in front of her eggs protecting them from predators, so it was difficult to capture the image I wanted, but one day my patience paid off and she moved behind her eggs, allowing for the perfect composition. Sadly, it wouldn't be long before the eggs would hatch and the caring mother would die after completing her biological life cycle, but I was thrilled to be able to capture her bittersweet story in this one shot—"The Circle of Life."

The typical position of the octopus did not provide a great photo opportunity

One day, she moved into the perfect position to capture my winning shot—here in an uncropped version

---

Freediver and scuba diver Jules Casey is an underwater photographer and videographer based on the Mornington Peninsula in Victoria, Australia. Check out more of her images on her Instagram page.
RELATED ARTICLES
Be the first to add a comment to this article.
Newsletter
Travel with us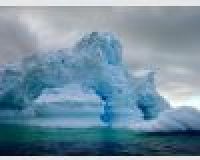 Antarctica
Plan Your Adventure >
Featured Photographer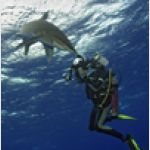 David Fleetham
Expert Photographer
David Fleetham has been diving and photographing underwater since 1976 and has been in Hawaii for over twenty years. His photographic work can be seen in every North American dive publication and endless books and calendars. He...