Articles
Behind an Ocean Brand
In this latest article in The Guide, Co-Founder and Director of Operations at Prawno Apparel Claudia Wilcher describes the journey from her first faltering fin kicks to launching a successful clothing company with her best buddy from high school, underwater photographer Lia Barrett.

86 meter freediver Tomoko Fukuda, in the "Fish Eyes" maxi dress, Long Island, Bahamas

"Okay, I'll go down, but just to the sandy patch right there," I conceded to my instructor. "The one that looks about 15 feet deep."
I'll forgive you for thinking I would not be a natural choice for co-founding Prawno … But as soon as I descended, I became enthralled.
I had completed my Open Water skills test just moments before, and for some reason my instructor thought I could be trusted to go on an actual dive and avoid creating an emergency situation. It seemed unlikely. But he wasn't taking seriously my threats to return to the boat, and maybe with good reason. Admitting defeat is bad enough, but doing it while wearing the whole damn scuba get up? There was only so much wounding my pride could take.
I'll forgive you for thinking I would not be a natural choice for co-founding Prawno, an ocean and photography inspired apparel company for scuba divers, freedivers and other water enthusiasts. But as soon as I descended (ultimately, down to 30 feet, I might add), I became enthralled. I was engulfed in vibrant colors and sheer silence. The combination was intoxicating, and I could feel myself being coaxed into a realm of tranquility and appreciation unlike any other. It was an added bonus that I felt a little naughty for silently peering in on the lives of the ocean's creatures.

Professional surfer Christa Alves, wearing "Sofia and the Shark" box tank, Fiji

100 plus meter freediver Walid Boudhiaf, with dive instructor Dewi Cri De Ridder, Roatán, Honduras

This serene underwater experience was a far cry from some of the situations we found ourselves in during Prawno's first year. Like any startup company, there have been a few wrong turns and narrowly avoided catastrophes. There was the manufacturer who dragged us along for a few months before it became clear he was attempting to swindle our seed money. Then there was the large shipment of shirts that would have been in excellent condition had they not been missing the size and care instruction labels.
But in the Mexican cenotes, during a Prawno photo shoot featured in BBC Travel, all the initial setbacks and mishaps were forgotten. Less than a year after the first Prawno T-shirts came off the dryer at our town's (our country's?) coolest screen printers, The Merch in Carrboro, NC, we were photographing freedivers in a broad range of Prawno clothes back where the designs were originally inspired—underwater. We stayed committed to building a brand that's all about wearing our love for the ocean while navigating life on dry land. We were rewarded with stunning rays of sunlight that pierced through the limestone-enveloped waters and glistened graciously across our freediving models.

Freediver Camila Jaber in Carwash Cenote, Mexico

Claudia Wilcher freediving over Karl Stanley's first submarine, C-BUG

I wanted to bring the conversation from the dive boat to the bar, the office, the yoga class.
—Lia Barrett
Cofounder of Prawno
Nearly a decade had passed since Lia—a best friend since high school—first mentioned her idea to me. As an underwater photographer, she became drawn to the lines and colors of her marine subjects, which she thought would make interesting designs for printing on T-shirts. Lia began creating T-shirt designs by tracing silhouettes of animals in her photographs. She wanted to express her love for the ocean with something more accessible than photographs—something more easily incorporated into everyday life.
To more strongly evoke the link between the designs and the original photographs, and therefore the stories of the marine subjects themselves, Lia subtly incorporated the depth and location at which every animal was photographed into each design. The first designs were hand-printed onto women's, men's and children's T-shirts. They featured manta rays, reef sharks, octopus, mola mola, and the inspiration behind Prawno's name, the sexy shrimp. These creatures were photographed around Sri Lanka, Indonesia, Belize and Thailand's Similan Islands.

Printing one of Prawno's first designs, "Shark School"

The "Manta Parade" onesie, hot off the dryer

DPG Photo Editor and Prawno Creative Director Lia Barrett, screenprinting the "Squat Lobster" design

Prawno has always had two goals: tell stories about the ocean and promote its conservation. It's counterintuitive to have a brand inspired by the ocean yet ignore the need to protect it. That's why we contribute a portion of proceeds from all sales to marine conservation organizations, and also create special edition designs for partners such as the UK's Manta Trust, and William and Britta Trubridge's TruBlue Foundation. But beyond financial contributions, we want to support the health of the oceans by giving marine animals a chance to come into everyone's daily life, not just those who are privileged to travel and dive.
By infusing clothing, something we all put on every day, with designs that represent our passion for the ocean, we hope to encourage conversations about the marine animals featured. "Did you know manta rays line up like they do on this hoodie while they take turns feeding?" "This isn't a spider, it's a squat lobster photographed in a homemade submarine below 2,000 feet." "Did you know the reef sharks on this shirt are docile and that the reputation sharks have as killing machines is unwarranted and harmful to the ecosystem?" (I'm looking at you, Government of Western Australia.)

World record holding freediver William Trubridge, and yogini Brittany Trubridge, wearing the "Maui's Dolphin" design. Portions of proceeds go directly towards the plight of the Maui's dolphin

World record holding freediver Alexey Molchanov, and 107 meter diver Samo Jeranko, wearing the "Surf Sri Lanka" design next to Dean's Blue Hole, Bahamas

We wouldn't be doing the designs or the stories behind them much justice if we slacked on the quality, fit and function of the clothing. And let's be honest, scuba divers are a diverse bunch to please—young, old, rotund, angular, fashion-forward, fashion-challenged, flamboyant, restrained. The ocean attracts all kinds, but what we share is our appreciation for it and our eagerness to travel far and near to experience a small piece of it.
So, naturally, Prawno's wrinkle-resistant clothes take into consideration those of us who don't exactly adhere to army standards of folding, particularly when packing a suitcase or backpack. And the clothes are versatile and casually stylish enough to wear on the boat or at the bar—you know, for the one or two divers out there who like to enjoy a few post-dive beers.
The Mexican cenotes are not the last waters in which Prawno clothes will form part of a surreal underwater scene. But until the next time we capture the designs where they were originally inspired, building a startup on dry land is adventurous enough.

Claudia Wilcher and printer Chip Hoppin, testing out the "Manta Trust" design

Lia Barrett overseeing color choices during production

Printer Chip Hoppin, holding up the first off from the "Whale" design

To learn more about the Prawno story, and to see more products, visit www.prawnoapparel.com.
RELATED ARTICLES
Be the first to add a comment to this article.
Newsletter
Travel with us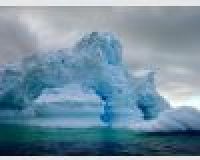 Antarctica
Plan Your Adventure >
Featured Photographer
Steve Kuo
Photographer
From the very beginning that I started underwater photography in 2003, I have had a very clear idea on how my UW photos should look like, i.e., I try to make my images to be different, dramatic, aesthetic with singular focal...