Articles
Behind Lembeh's Critters
By Lia Barrett, June 30, 2014 @ 02:00 AM (EST)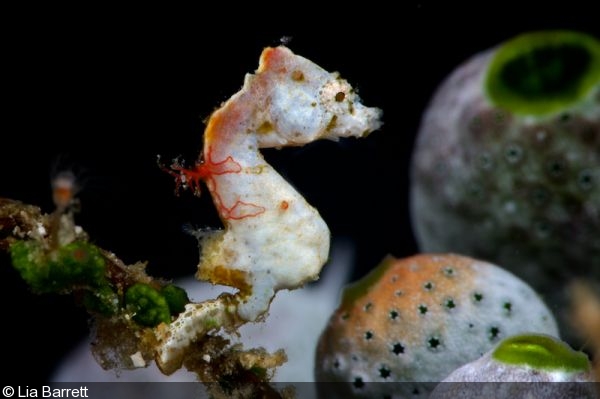 Pontohi pygmy seahorse, Bangka Island

During the Japanese occupation of Sulawesi in World War II, Dr. Paulus Batuna worked for the Dutch government as an army doctor. While tending his post, he treated a Japanese officer who, as it turned out, was responsible for army communications. When the occupation escalated, orders were dictated to execute several personnel working for the Dutch. Paulus Batuna's name was on the list; however, in return for the kindness he had shown him, the Japanese officer quietly altered his fate. Had that name not been erased, Lembeh, and the surrounding dive region, might be very different places today.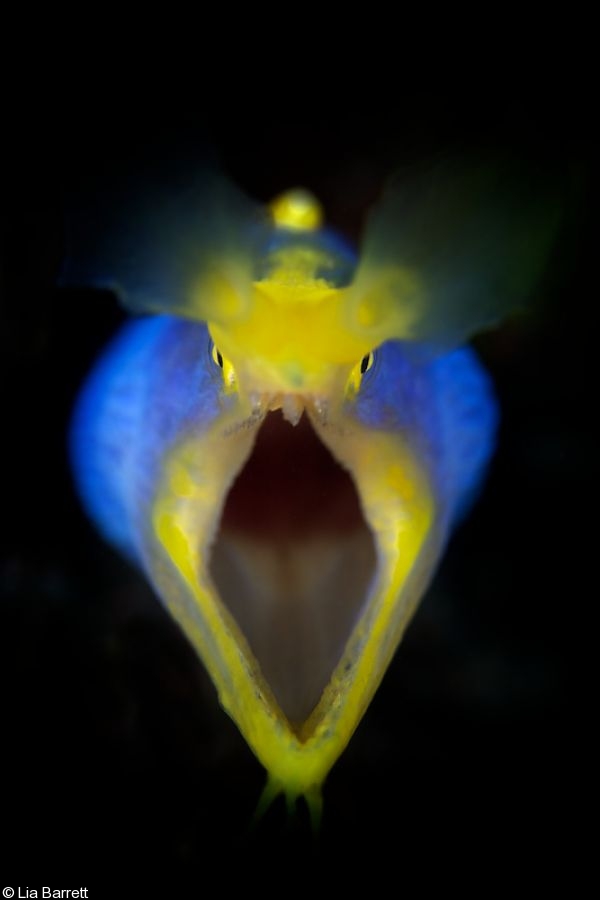 Blue ribbon eel, Lembeh

Brothers Dr. Hanny Batuna and Dr. Sander Batuna, sons of the army doctor, maintained a friendly debate as to which of the two was the principal scuba diver in the North Sulawesi region. As the mystery will perhaps remain, most of us who dive there today are completely unaware of the brothers' contributions to one of the most beloved dive destinations in the world. And as we celebrate the life of Dr. Hanny Batuna, who sadly passed away only a few weeks ago, we take pause to consider the legacy they—and Hanny Batuna especially—left behind.
Murex Resort, Bangka

A little over a month ago, fresh off the Asia Dive Expo (ADEX), I flew to the lush island of Sulawesi. At ADEX, I met Dr. Batuna, who was being inducted as a board member of the Historical Diving Society. After spending a week crazing over the macro life off Bangka Island, and decompressing with the kind folks of (Dr. Batuna's) Murex Dive Resort, I took a scenic boat ride to Lembeh Resort, where I was about to do a week's worth of diving with Critters@Lembeh. During the journey, I had the good fortune to speak with Critters owner and son-in-law of Dr. Batuna, Danny Charlton. Danny regaled me with stories about Dr. Batuna, the Japanese occupation, Dutch influence and history, conservation, and ultimately, his role in bringing diving to the region.

Ineke and Hanny Batuna, 1979 on Bunaken Island

Having slipped through the layers of war and oppression, Drs. Hanny and Sander Batuna became influential figures, bringing medicine, promotion of conservation, and recreational diving to a region once marked by occupation and conflict. Hanny and his wife, Ineke, built Murex Dive Resorts off Manado and on Bangka Island, as well as one of the first liveaboards in the area, The Serenade. Visiting Lembeh, you need not look far to see the subsequent growth resulting from a decade of tourism, and the villages whose sons, daughters, wives, and fathers fill the jobs as ambassadors of their waters.
Each day, as I went through the glorious motions of four dives a day at Critters, I pondered Danny's stories, many of which were passed on by Dr. Batuna. I became aware of the remnants of history imbedded in the physical foundation of the resort, as actual stones used in the walkway were salvaged from an old Dutch trading ship. And I noted that, as time slowly grows over the historical foundation of North Sulawesi, it is the figures who changed the fate of so many individuals around them that must be spared from the erosion of age.

Hanny Batuna and company on Bunaken Island, 1970

Another story that Danny told me was especially sobering. In 1996, the Taiwanese Fish & Seafood Company and former ranking Indonesian military officials, in the spirit of corruption and greed, laid a large fishing net over part of the northern entrance of Lembeh Strait, adjacent to the Tangkoko Nature Reserve. As a result, a plethora of migrating pelagic animals, including manta rays, whale sharks, and dolphins were caught en masse, bringing in enormous revenue to those parties involved.
The following year, an American tourist, Robin Marinos, witnessed the ensuing activities and began actively campaigning for their removal. According to Angelique Batuna, Danny's wife and Dr. Batuna's daughter, her father helped Marinos cut nets, and later harbored him when the army was looking for him. Later, the Dr. Batunas and other activists formed the Lembeh Preservation Society in order to rid the region of these destructive and indiscriminate nets, and to form marine sanctuaries from Tankoko Reserve to Bunaken Reserve. Right up until his death, Dr. Batuna was still fighting the corruption surrounding a company who is trying to mine Bangka Island.

Dr. Hanny Batuna

The scuba-diving world, the people of North Sulawesi, and the scores of lives that Dr. Batuna touched will remember him as a pioneer, philanthropist, activist, and family man. Dr. Batuna leaves behind a vision in motion, and a world of friends, employees, and grateful divers who experience the results of his life's work every day.
So next time you are diving in Lembeh, Bangka, Bunaken or Manado, take a moment to ponder how much impact one very special man had on your surroundings.

---

To learn more about North Sulawesi diving and Dr. Batuna's legacy, visit the following websites:
RELATED ARTICLES
Be the first to add a comment to this article.
Newsletter
Travel with us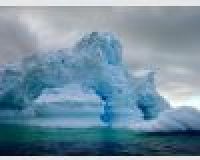 Antarctica
Plan Your Adventure >
Featured Photographer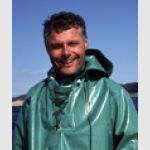 Peter Pinnock
Expert Photographer
Peter Pinnock started his underwater photography career 25 years ago. What began innocently as a hobby soon lurched out of control and turned into a career that has spanned 2 decades and 5 continents. Peter\'s pictures of...