Articles
Bad Luck in Underwater Photography: When Disaster Strikes
You've been planning and saving up this photography trip for years. It's your dream to take photos in (insert bucket list destination). You fly half way around the world carrying more than your weight in luggage and finally you get in the water. You see that first perfect shot, get in position to make photography magic… and your strobes don't fire.
Been in that situation before? Well, if you haven't, you're bound to be at some point. So what do you do? You get back to land, dry off, dry your camera off, take a few deep breaths and assess the situation. Maybe best to wait to start this process till after you've finished crying or are past those bouts of swear words and you've regrouped.

You can still great shots like this even if every piece of your equipment isn't working
Assessing the Problem
If the problem isn't obvious, it's wise to first start by taking your setup apart and putting it back together from square one. Restart your normal set-up procedure making sure you didn't miss a step or do something silly. (Don't worry—we all do silly stuff sometimes.)
Then get out any spare parts you brought along and switch them out with potentially faulty parts to identify the problem. If you have a back-up camera, switch out cameras. Maybe some setting was changed a long time ago? If you have a back-up sync cord, try that. An extra strobe? Try everything!
Still not working? If your dive resort or boat has a photo pro, ask them. Sometimes a new set of eyes might see the problem you've been overlooking. They also may have some spare parts in their collection of gadgets. If they do loan or borrow you parts, be sure to take good care of them and return them before you leave. Some photo pros live in faraway places that can't get parts very easy or cheaply. Does anyone rent equipment? It might not be as good as yours, but since yours isn't working, it might be good enough for now.
You might not get to replace your brand-new SLR, but most dive shops have rental
cameras—even if it's a Nikonos
Reach out for Help
If you have access to the Internet, do some google searches for your particular problem. Chances are you are not the first person to have this problem and maybe you'll get lucky and someone has written how to fix it. Our sister site Wetpixel has a wonderful equipment forum.
Find out if there are any dive shops that sell photography equipment. This is a long shot in a lot of places, but in some popular diving areas you may find someone sells underwater photo gear just down the road, and maybe their knowledge (or spare parts) can help out. Of course, if all that fails, feel free to shoot an email to contact@divephotoguide.com for some additional assistance.

Making the Best of It
Once you've determined it just won't work, consider what is broken. Is there anything you can still do with it? Say your strobes aren't working, but you have video lights and your SLR can take video. Voila—become a videographer for the week. It may not be ideally what you wanted to do, but it's better than nothing.
Or learn a new technique like natural light photography. You can still take great images with natural light by using manual white balance or converting them in post-processing to black and white.

And if all else fails and there's just no hope for it to work this trip, take the rest of the day to swear, cry, and complain. But then commit yourself to waking up in the morning and forgetting about it. You are still on vacation in some amazing place with tons to see. Chances are there was a time (a sad, dark time, long ago) where you would go diving without a camera and were happy. Try to channel that time.
Don't let equipment issues ruin your trip. You can always go back there again someday.

Tips on How to Prevent Bad Luck:
Make sure equipment is working several weeks before your trip (this way, if it's not, you can send it in for servicing). When returned from being serviced check it again.

Have as much back-up gear as you can. Many Pros carry two full set-ups. Not all of us can do that though, so a spare sync cord or fiber optic cables, maybe a second camera body, lots and lots of o-rings, etc.

Pack your gear carefully in protective cases. Carry-on what you can. The last thing you want is airport security to accidentally destroy your gear.

Handle your gear carefully and make sure others handle your gear carefully as well. Most dive boats and resorts' staff are trained to be gentle with camera gear, but if it looks like someone might not know what they're doing, nicely show them how it should be handled or ask for help from someone else.

Help out your fellow underwater photographers. If someone diving on the same boat as you has a problem, and you have a spare part to fix it, help him out. Maybe someday you'll be in the same situation and someone will help you.
RELATED ARTICLES
Be the first to add a comment to this article.
Newsletter
Travel with us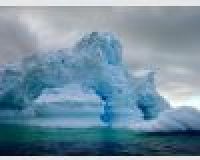 Antarctica
Plan Your Adventure >
Featured Photographer
Emory Kristof
Expert Photographer
Emory Kristof has been a National Geographic photographer ever since working for the Magazine as an intern in 1963. Throughout his career Kristof has been a pioneer in the use of robot cameras, remotely operated vehicles, and...