Articles
Back to Bali: A Decade Later
By Joseph Tepper, November 24, 2022 @ 07:00 AM (EST)
This hairy squat lobster is one of the many photogenic subjects just steps into the water off Bali's coast

Ten years ago. That was the first time my fins touched the waters of the Indo-Pacific. After years of diving only in the Caribbean, I finally made the long-expected journey to the diving promised land of Indonesia. At the young age of 21, I could easily buy a Bintang beer after a long day underwater. But in terms of experience taking photos of crazy critters I'd only seen in magazines, I was as green as it gets.
Bali is often overlooked as nothing more than a transfer point to more remote regions of Indonesia. For the less traveled, however, this isle is truly the place to convert to the wonders of underwater photography in the Indo-Pacific. Perhaps it is fitting that Bali is also known as "The Island of the Gods."

A bobtail squid refuses to sit for a portrait by burying itself in the sand
Dive, Dive, Dive—(Almost) Unlimited Time Underwater
Seasoned underwater photographers know the three keys to mastering the art: practice, practice, and practice. Bali's prevalence of shore diving puts you steps away from prized subjects: frogfish, mimic octopuses, and various pygmy seahorses. The dives are shallow (30–40 feet), which maximizes bottom time and allows up to five dives per day—a pace usually limited to liveaboards.
For novice photographers, this might mean more time focusing on mastering lighting or composition of a single subject for an entire dive. More experienced shooters can take advantage of long, frequent dives to experiment with snooting, bokeh style or close focus wide-angle.

For novice photographers, access to long, shallow dives with great subjects provides plenty of practice time to master basic techniques such as lighting and composition

Once you have the basics mastered, try your hand at advanced techniques such as snooting the handsome mug of this ribbon eel
Bang for Your Buck
Traveling halfway across the globe isn't a cheap endeavor—and getting to Bali is no exception. However, once you've arrived, the cost of diving, accommodation, and general living is hard to beat. Average dives cost well less than $50 dollars, which is a real bang for your buck. Four-star hotels are typically less than $100 per night, and it would be hard to spend more than $15 dollars on a meal. What you can't put a price on is the generosity of spirit of the tourism and hospitality professionals.

It's hard to beat the value-to-results ratio of underwater photography in Bali, for both small subjects and wide angle
A Community of Underwater Photographers
Tourist-centric areas such as Kuta might be swarmed with casual or first-time divers. But in the best dive locations on the island, you'll find a strong presence of dedicated underwater photographers. It's not uncommon to be walking down the beach to your shore dive only to spy several well-kitted shooters coming out of the water.
Not only is this a great way to get tips to find rare subjects, but the ubiquity and emphasis on underwater photography lends itself towards improvement. Don't be afraid to ask for technique advice from the fellow photographers you meet along the way. You're also likely to see some appealing, new gear being used that will be swiftly added to your shopping cart at home.

Want to know where that prized pygmy seahorse is hiding? Just ask the last group of divers to surface. But please be mindful to not overwhelm these little guys

In-between dives, chatting up other underwater photographers at the bar or at dinner opens up conversations to new techniques and the latest and greatest gear
More than Macro
While much of the focus in Bali is on the small stuff, there are plenty of opportunities to build your foundation for wide-angle photography. On the north side of the island, the USAT Liberty wreck is a must—ordained with soft corals and visited by schools of bumphead parrotfish at dawn.
If you have the time, take the short ferry ride over to Lembognan for drift dives along dramatic drop-off coral reefs teaming with life. While drift diving photography in Bali may be a bit more challenging, it is certainly good practice leading up to the rollercoaster dives you'll find in the advanced destinations such as Komodo and Raja Ampat.

Bumphead parrotfish patrol in large groups as the sun rises over the wreck of the USAT Liberty

A few steps down of the underwater rapids of Komodo and other eastern Indo, the drift diving in Bali is the right tempo to get up to speed
The Perfect Warm-Up Stop
Bali isn't just for beginners. From a logistics level, spending several days in Bali before a liveaboard or onward journey acclimates you to the time zone and gives a buffer in case some of your gear is delayed. More importantly, preparing to capture quality underwater images is like playing an instrument or a sport. Even the world's top athletes and musicians require a robust warm-up to achieve the best possible performance. And for underwater photographers visiting Indonesia, Bali is the perfect place to do the same.

Beginner, intermediate, or pro: Consider Bali not just as the start or a hopping-off point, but a perfect opportunity to hone your craft and experience what Indonesia has to offer
RELATED ARTICLES
Be the first to add a comment to this article.
Newsletter
Travel with us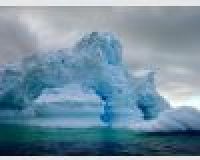 Antarctica
Plan Your Adventure >
Featured Photographer
Cathy Church
Expert Photographer
Pioneered many techniques commonly used in underwater photography today. Written hundreds of articles and several books. Teaches seminars around the US and runs an underwater photo school in Grand Cayman, Cayman Islands. Winner...