Articles
How to Attach a GoPro to an Underwater Housing

The high-quality video capabilities and ease of use of the GoPro HERO have made this immensely popular action cam a primary camera for many divers. Still, many other underwater photographers and videographers use the GoPro as a secondary tool—either for recording b-roll footage or recording video while shooting stills. To do this, you have to mount your GoPro to an underwater housing. Here's how.

Choosing a GoPro Mount System
There are three primary methods for mounting a GoPro to an underwater housing (sans duct tape). Actually, the first isn't that different than duct tape: using GoPro's Curved Adhesive Mounts. These strong adhesive bonds can be used to attach the GoPro to curved surfaces—such as the top of a dome port—when no other option is available. Although billed as waterproof, the adhesive mounts have been known to weaken with prolonged water exposure and are not advisable for rough conditions.

While the flat adhesive mount (left) won't likely find a spot on your housing, the curved adhesive (right) is a good fit to the top of a dome port.
A second mounting option is by using your camera housing's cold shoe. Several manufacturers produce adaptors that fit into the cold shoe on one end, and the bottom of the GoPro housing on the other. This is often the solution for photographers who want to focus on stills but have video rolling that mimics the same shooting angle.
If your camera lacks a hot shoe, or is otherwise occupied by a focus light or other accessory, the final option is a one-inch ball adaptor that connects your GoPro to any one-inch ball (for example, a camera tray or arms) with a clamp. With this, you can attach and point the GoPro away from the front of the camera to capture alternative angles for b-roll. You can always turn it around completely to capture some selfies, too.
The one-inch ball adaptor allows users a variety of connection points, from strobe arms to tray handles.
Mounting the GoPro on Your Underwater Camera
For the adhesive mounts, it's important to start by cleaning off the area on the housing you intend to stick the GoPro to. Use a fine cloth and warm water (possibly soap depending on condition) to remove any unwanted salt or other particles to assure maximum adhesion. Remove the protective paper from the adhesive mount and line up where you want to stick it. It's important you're sure of the positioning, because once it's set, it cannot be repositioned. As per company recommendations, let the adhesive bond for 24 hours before use, especially in water. When set, simply snap the GoPro into place.
Right to left: The adhesive that sticks to your housing, the adaptor that remains stuck to the adhesive on the housing, and the removable clip that attaches to the GoPro.
The one-inch ball adaptor's setup depends where it's being mounted. Begin by attaching the GoPro end of the adaptor to the bottom of the GoPro with the provided screw. You can then attach the one-inch ball to any other one-inch ball—either the end of a strobe arm or directly to the camera tray handles—with a clamp. With this setup, you can adjust the angle of the GoPro in all directions, unlike the other two mounting options.
For cold shoe adaptors, start by making sure the cold shoe of your camera housing is completely free of salt or other debris. Take the adaptor and begin to loosen the square-shaped end by twisting left. Eventually, there will be enough space to slide the square plate into the cold shoe, at which point you rotate the ball end clockwise, until hand tight. Finally, line up the GoPro mount with the cold shoe adaptor and connect with the provided screw.
A cold shoe adaptor is a good choice for a photographer who wants to record video at the same angle as his still images.
Final Thoughts
There's no one right method of mounting a GoPro to your housing—it really depends on your needs and what type of housing you have. When not in use, make sure to rinse the adaptors in fresh water to prevent salt buildup and rust.
For more information, make sure to check out our "Underwater Photographer's Guide to GoPro Accessories."

---

When purchasing underwater photography equipment like the products mentioned in this article, please support DPG by supporting our retail partner—Backscatter.com.
RELATED ARTICLES Apr 30, 2021 4:46 AM
Sandy Queenta
wrote:
<a href="https://megacanabisdispensary.com/product/dime-carts/"> Are you looking for where to order dime carts?</a>
<a href="https://megacanabisdispensary.com/product/exotic-carts/"> Best place to buy exotic carts near me.</a>
<a href="https://megacanabisdispensary.com/product/gold-coast-clear/"> Best gold coast clear online.</a>
<a href="https://megacanabisdispensary.com/product/buy-glo-extracts/"> Ultimate glo extracts.</a>
<a href="https://megacanabisdispensary.com/product/icecapz/"> Where to order icecapz online?</a>
Newsletter
Travel with us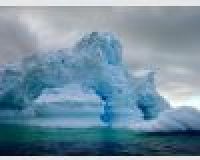 Antarctica
Plan Your Adventure >
Featured Photographer
Karin Brussaard
Expert Photographer
Karin was born in The Netherlands in 1972. Her brother persuaded her to join him on a divecourse in 1997. Like she once said "I'll never go diving" she also said...