Articles
The Art of Luminance
By
Zul Ng
, May 17, 2019 @ 04:00 AM (EST)
Luminance is about bringing new colors to the underwater world

My name is Zul Ng, and I'm an artist. Underwater art was not something I did early on. I was just a graphic designer who worked in advertising and design agencies before I chanced upon a discovery around 17 years ago. This led me to the world of underwater lighting, which had mostly been conquered by strobes.
Sitting by the shoreline on a bright sunny morning, I wondered, "What if I can change all that with a new perspective?" At that instant, a dark cloud covered the sun, and through a small opening, the sun's rays penetrated the surface of the water and shined a spotlight on a boat. That was the moment a fantastic image was etched in my head and Luminance was born.

The first step in Luminance is to establish a subject

I started experimenting with continuous lighting techniques with some early diving torches. Back then, there were limited choices, but I managed to get satisfying results using a Pelican StealthLite. I used a Minolta Dynax 7Xi, a 35mm film camera, with a 50mm macro lens in an Ikelite housing. The original concept was to use color photography gel and place it in front of a torch. After a single trial, I found that the results were amazing! The new colors transformed my traditional underwater subjects, including shrimps and corals.
With these results, I decided to spend more time researching and experimenting with different light sources. I went so far as to track down manufacturers to see about getting white light prototypes. Unfortunately, none were keen to give it a shot. I was then introduced to a light made in Germany by Hartenberger. It showed promising results, but it wasn't powerful enough to get the results that I was looking for, so for the time being my vision was on hold.

The second step in Luminance is to find a good background and light it up
Developing My Dream
My dream was revived when LED technology was introduced into the market. Suddenly, there were lights with some power—or at least we thought they were powerful at the time. Inon began producing 300-, 500-, 700-, and even 1,000-lumen focus lights. This new generation of torches gave me the conviction that constant lighting with LED lights could be further developed and used for underwater macro and close-focus wide-angle photography.
As it turns out, getting the technology was the simple part; finding my way to making it what I had envisioned was much more difficult. My art is all about color, and shaping colors to create never-before-seen images. It was during this time that the term "Luminance" came to me, and this would be the name I would give to what I was creating.

Creativity and making your own rules allows you to shoot common subjects in all new ways

Since that time, 10 years ago, I have been sharing my vision via workshops, social media, and in presentations at major dive shows. While the results were satisfying, it was when other photographers began shooting their vision of Luminance that I was really happy. As my vision grew beyond me, that is where "The Art of Bio Luminance Pedagogical" was born—thanks to WeeFine technology, MiniGear, and all my fellow friends and photographers who made this journey with me. I do not own Luminance; it is for everybody to explore—and the more people with passion that try and share their art, the better.

There is no right way to shoot Luminance; it is all in the eye of the photographer
Getting Started with Luminance
If you are still reading this, then you are probably intrigued by the idea of Luminance and wondering how you can try it. First, you must understand that Luminance is art. There is no correct method or technique; it is what you make of it. Unlike basic macro shooting, this is not the type of thing where I can give you camera settings and specific instructions that you can duplicate.
People always tell you to think outside of the box. Well, I think you should throw the box away! For example, I have been experimenting with soft bokeh shots, but I wanted to go beyond what you could accomplish by just adjusting your aperture. One day, I decided to smear Vaseline on my port! Why not? After some experimentation, I have been able to get some outstanding shots using this tool. (If you're going to try this, please remember to put it on your port and not on your lens! Some people have made that mistake…)

I prefer shots with a lot of bokeh and a soft focus look, but you may have other ideas

For most photographers, Luminance is about the lighting. I could write entire books on light and still not be able to convey the lessons I have learned. You need to know the basics of color and color theory. Then you need to think about how light is shaped underwater and how your lights will reveal the colors that are already in the ocean. There are so many moving parts to this; it is mind-boggling.
Experimentation is the key to color. You need to come up with a basic idea and then get in the water and shoot it. Find a simple subject and spend the time trying different techniques; this will start to give you a base to build on. There is no shortcut with this process, but I believe it is the key to creating your unique vision.

If no good background is available, then simply shoot a black backdrop
How to Set Up Your First Shots
There are a couple of concrete steps you can take to set up your first shots. Begin thinking of your shot in two parts: background and subject/focus. You will need two lights to make this work. Use your bigger light to illuminate the background. When you do this, pay extra attention to what the background is; remember that what is behind is just as important as what is in front of your lens.
With a good background set, you need the subject. How you light it will probably be much tighter, even going so far as to snoot it if you are shooting macro. You now have a background selected, a subject, and a method to light the subject. Only now should you start thinking about color.

The different lights and colors bring a whole new element to images we are used to seeing

First, what color is the background and subject under white light? How will that change when you put a colored light on it? Remember a red light will look very different if you are putting it on a sandy bottom versus yellow soft coral. Think carefully about how colors will blend in order to get the result you want from your background and your subject.
At this point, there are two further considerations. The first is how the colors complement each other. You can't just throw a bunch of random colors together and get the results you expect. Plan carefully, and become friends with the color wheel! If nothing else, spend a lot of time doing trial and error on an easy shot. In the end, you want the colors of your background to combine with those of your subject to create a visual feast for the eyes.

Luminance does not have to be macro—it works well for close-focus wide-angle as well

The second consideration is what creative techniques you want to employ outside of color. My Vaseline story is a perfect example of this. Are you going for soft, bokeh shots, or bold contrasts and sharp edges? You need a vision in your head before you get in the water. Trial and error during the dive works at first, but as you get more experienced, you will find that you need to plan more in advance.
I wish I could be more specific, but this is what art is. Art is messy, and beauty is in the eye of the beholder. My art is not for everyone, and I think that is wonderful, too. If you would like more specific instructions or would like to see Luminance in action, you can join me on one of my regular workshops. You don't need a big, fancy camera and gear to start this journey; many of my students are shooting with a smartphone and two torches! I hope this inspired you in some way, and I look forward to seeing what you shoot.

Challenge yourself to try new things—you will be surprised by what you are capable of

---
About the Author: Zul Ng is an artist—that is the best description for him. Of course, he is also a longtime diver and photographer, but it is his art that sets him apart. Based in Singapore, he spends much of his time doing shows and workshops across Southeast Asia. He actively posts his journey through the art of Luminance on Facebook.
RELATED ARTICLES
Be the first to add a comment to this article.
Newsletter
Travel with us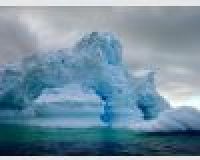 Antarctica
Plan Your Adventure >
Featured Photographer
Aaron Wong
Expert Photographer
Aaron Wong has been fascinated by the beautiful world beneath the waves since young. As a commercial and fashion photographer for the past decade, he has shot for countless magazines, covers, celebrities and Ads. His clients...