Articles
123 Meters on a Single Breath, Reports from the Caribbean Freediving Cup
Carlos Coste enjoying a dive on the El Aguila wreck off of Roatan after the competition

If you haven't noticed, there's been an upsurge of freedivers creeping in on our scuba-diving territory over the past few years. Now I say this in jest, for I actually have a lot of respect for freedivers. And of course, the ocean belongs to no one. There has been, however, a notable presence of these long-finned, slender-physiqued individuals bearing their yoga mats, spirulina and chia seed drinks, and staving off beckoning beer o'clock pleasantries worldwide from Thailand to Egypt to Venezuela. Basically pillars of restraint, they are committed to making their bodies monuments of oxygen storage, ready to swoop down to depths unimaginable to air-breathing humans.

Lisa Mattes at the famous Roatan Waihuka shark dive

Now, where I am more of the beer o'clock sort, and find spirulina to be quite possibly one of the most unenjoyable things healthy people convince themselves is delightful, I really enjoy watching freedivers compete. And over the past week, I was fortunate to be present at the Caribbean Freediving Cup off of Roatan Honduras, where I photographed over 30 athletes diving down to depths as deep as 123 meters on one breath.

Marina Kazankova using the monofin that is used in Constant Weight

There are three main categories in the Caribbean Cup competition, and not a single one has to do with a sled. That's Variable Weight and No Limits, two somewhat controversial disciplines that require more technical safety teams and logistics. The categories include Constant Weight (CWT), where individuals use a monofin or bifins to swim down to the plate. There is also Free Immersion (FIM) where athletes pull on the rope they are clipped to without fins. Finally, Constant No Fins is the most difficult discipline, and athletes use only their hands and legs, basically doing a long, slow breast stroke down and back up again.

Alexey Molchanov doing a 96 meter Constant No Fins dive

The deepest dive of this competition was 123 meters in Constant Weight completed by Russia's Alexey Molchanov. Alexey holds the world record in Constant Weight, which is 128 meters. He also did a 112 Free Immersion, as well as a 96 Constant No Fins dive. William Trubridge came in a close second, completing dives well within Alexey's range, including winning the No Fins category with a 97 meter dive. He holds the world record in No Fins, which is 101 meters, a threshold frontier that seems unattainable to most in the sport. Third place was swiped by South America's best freediver Carlos Coste, who spent the competition setting new continental records.

William Trubridge doing a Constant Weight dive

The women's category had strong contenders as well, with Australia's Christina Sáenz de Santamaría and the USA's Ashley Chapman going neck and neck. Both women did a max Constant Weight of 80 meters, but ultimately, Sáenz de Santamaría won it for the women's category, but not without a true effort by Chapman. Both women hold American and Australian records, and Chapman, who just had a baby last year, is in amazing form. French competitor Sophie Jacquin spent the competition also setting new French records, and had a really strong performance throughout.

Winner of the female category, Christina Sáenz de Santamaría doing Constant No Fins

Second place Ashley Chapman doing Free Immersion

Many other competitors from Chile, Colombia, Mexico and Honduras set new national records, raising their flags in proud excitement. Competitors from all over achieved personal bests, and generally felt the vibe of competition. The youngest, 16-year-old Frida Lemus, is a promising diver from Mexico whom I am positive will be wowing the scene more than she already has within the next few years.

Daniel Arias Córdova setting a new Constant Weight record for Chile

But in general, as the conditions were beautiful, the competition was friendly, and the camaradarie was present as usual during these competitions, there was a somber reminder of the absence of a friend and much-loved competitor Nicholas Mevoli. Nic passed away during Vertical Blue in the Bahamas in November, and was noticeably missed from this year's competition. As a tribute to his friend, William Trubridge dedicated his first dive to Nic by doing a 72 meter No Fins dive, the depth Nic was attempting when he passed.
But though Nic's passing was extremely tragic and heartbreaking for his family and the freediving community, what he left behind was a legacy of consciousness, as everyone listened to their limits, and the medical and safety staff were on point and tending to every sign of injury. His love of mangoes, want of coffee, and general competitiveness to succeed was sorely missed, but we were all grateful to know him, and to have him with us last year in the beautiful Caribbean waters where he became the first American to dive below 100 meters unassisted.

Nicholas Mevoli becoming the first person from the USA to freedive below 100 meters unassisted
RELATED ARTICLES
Be the first to add a comment to this article.
Newsletter
Travel with us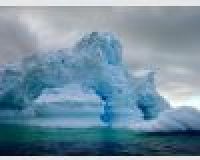 Antarctica
Plan Your Adventure >
Featured Photographer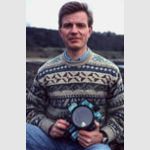 Mark Webster
Expert Photographer
Mark Webster first developed his interest in underwater photography whilst working in the commercial diving industry. This quickly developed from an essential skill to a passion and a fascination for competitive photography....