News
World Oceans Day Photo Contest Judges Announced
With the deadline of this year's World Oceans Day Photo Competition just a few days away, the UN Division for Ocean Affairs and the Law of the Sea, the principal organizer, has announced the contest judges: marine biologist and wildlife conservationist Dr. Rodolfo Werner; photographer, cinematographer and marine conservationist Shawn Heinrichs; environmental scientist Kristal Ambrose; President of the Polynesian Voyaging Society, Nainoa Thompson; and underwater photographer and Vice President for the Australasian Our World Underwater Scholarship Society, Jayne Jenkins. Read more about them below.
The winning pictures will be recognized at the United Nations' event marking World Oceans Day 2016 on June 8. Read more about the competition and the contest rules here.

---

WORLD OCEANS DAY PHOTO COMPETITION JUDGES
Rodolfo Werner
Dr. Rodolfo Werner Kinkelin is a marine biologist and wildlife conservationist who has devoted his professional career to the study and conservation of the Patagonian Sea, the Southern Ocean, and Antarctica. He has consulted for numerous international organizations on marine conservation issues such as marine policy, marine mammals, marine protected areas, marine governance, and fisheries management.
For the last 13 years Rodolfo has been focusing his work on Antarctic marine conservation. Currently, he is and advisor to the Antarctic Southern Ocean Coalition (ASOC) and the Pew Charitable Trusts on issues such as penguin conservation, marine protected areas and Antarctic krill fisheries management. He has an extensive list of publications and presentations on Antarctic science and policy.
Rodolfo gathered members from environmental organizations and the krill fishing industry to create the Antarctic Wildlife Research Fund (AWR) to support research and monitoring of krill, penguins, whales and other Antarctic predators. He is the science advisor to AWR, and to Agenda Antartica, a young environmental organization created in Argentina that is the only Latin American organization focusing on the conservation of Antarctica. He was the Coordinator of the Forum for the Conservation of the Patagonian Sea and Areas of Influence, and he is also a member of the IUCN World Commission on Protected Areas.

Shawn Heinrichs
Shawn is an Emmy Award-winning cinematographer, photographer, scuba diver, marine conservationist. The founder of Blue Sphere Media, a production company specializing in underwater, adventure and conservation films, he has worked with leading film and journalist teams, and delivered projects for many of the top marine conservation organizations, such as WildAid, Shark Savers, Conservation International, The Nature Conservancy, and Pew Environment Group. He has gone undercover to expose stories in some of the most remote and challenging locations, and his investigative footage and images have been used as centerpieces for documentaries and campaigns reaching hundreds of millions of people.
Shawn is a key member of a team that has been creating marine protected areas in Raja Ampat, Indonesia, and as Project Lead for Manta Ray of Hope, he has launched a global study, campaign, and documentary to address the severe and escalating threats to manta and mobula rays. Shawn serves on the international board of WildAid and the board of Shark Savers, and is an Associate Director of Manta Trust and an Associate Fellow of the International League of Conservation Photographers (iLCP). In recognition of his hands-on approach to marine conservation, he was presented the 2011 Oris Sea Hero of the Year award.

Kristal Ambrose
Kristal Ambrose, also known as "Kristal Ocean," is an environmental scientist studying marine debris and plastic pollution in the Bahamas. After sailing across the Pacific Ocean in 2012 to study the Western Garbage Patch, Kristal was inspired to return home to the Bahamas to spark a plastic pollution revolution. Her career in the environmental field spans over eight years and for the past three years, she has been working diligently on plastic pollution research and education in her country.
In 2013, Kristal began The Plastic Beach Project, a citizen science-based initiative that studied plastic concentrations on beaches in the Bahamas. Her passion for the issue led her to develop and launch Bahamas Plastic Movement, a non-profit organization geared towards raising awareness and finding solutions to plastic pollution. Since embarking on her journey of change with Bahamas Plastic Movement, she has brought awareness of the issue to thousands locally and globally through educational lectures, summer camp programs, and citizen science projects. Most recently, she was awarded the 2014 Environmental Youth Leader Award from the Government of the Bahamas for her efforts in the field of plastic pollution research and education. Currently, she is continuing her studies at Gannon University in Erie, PA, with a focus on Environmental Science and Education.

Nainoa Thompson
Nainoa Thompson is the President of the Polynesian Voyaging Society and a master in the traditional Polynesian art of non-instrument navigating. Inspired by his kupuna, his teachers, he has dedicated his life to exploring the deep meaning of "voyaging." On long voyages, under a dome of stars and surrounded by the vast empty ocean, Nainoa came to appreciate the Hawaiian concept of "mālama"—of care taking. Astronaut Lacy Veach, who observed the Hawaiian Islands from space, helped Nainoa understand "mālama" from a planetary perspective. "The best place to think about the fate of our planet is right here in our islands," Veach told Nainoa. "If we can create a model for well-being here in Hawaii we can make a contribution to the entire world." From all these teachings comes the next great voyage of exploration: Hōkūleʻa's journey around the world to "mālama honua"—care for the planet.
Nainoa is the recipient of numerous community awards, including the Unsung Hero of Compassion, awarded to him in 2001 by His Holiness XIV Dalai Lama on behalf of the organization Wisdom in Action; and the Native Hawaiian Education Association's Manomano Ka 'Ike (Depth and Breadth of Knowledge) Educator of the Year Award. He currently serves as a member of the Ocean Elders and leads Hōkūle'a's world-spanning "Mālama Honua Voyage."

Jayne Jenkins
Born and raised in Wales, Jayne moved to Australia in 1973, motivated by her love of the ocean. She has been actively diving and involved in all facets of the dive industry since 1979. Working for many years in both the diving retail and wholesale sectors of the industry, Jayne also gained considerable experience in dive travel. Leading and organizing numerous diving expeditions throughout the Asia-Pacific region, Jayne has visited places such as the Great Barrier Reef, Papua New Guinea, Vanuatu, Fiji, Truk Lagoon, Palau, Indonesia, Philippines and the Solomon Islands, to name just a few.
Jayne is a former volunteer rescue diver with the Westpac Rescue Helicopter Service, safety diver for numerous underwater photography and photographic and expeditions, a regular editorial contributor to Scuba Diver magazine, as well as a researcher for several overseas television specials focused on diving in the Pacific.
Jayne has a passion for wrecks, seahorses, sharks and underwater photography. She has also won prizes in the South Pacific Divers and the Oztek photographic competitions, among others. Jayne is an ambassador for Olympus Digital Cameras and the Vice President for the Australasian Our World Underwater Scholarship Society.
RELATED ARTICLES
LATEST EQUIPMENT
Be the first to add a comment to this article.
Newsletter
Travel with us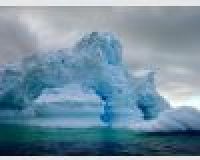 Antarctica
Plan Your Adventure >
Featured Photographer
Jeremy Cuff
Expert Photographer
Jeremy Cuff is a regularly published diving/underwater and travel photojournalist based in Warminster (Wiltshire) in the southwest of the UK. He is the 2007 winner of the Sport Diver Underwater Photographer of the Year Award....