News
World Oceans Day 2019 Photo Contest Judges Announced
By Ian Bongso-Seldrup, March 26, 2019 @ 08:00 PM (EST)
On behalf of the World Oceans Day Photo Contest partners, the United Nations Office of Legal Affairs, Division for Ocean Affairs and the Law of the Sea has announced the contest judges for 2019: Oliver Ang, Adriana Basques, Geo Cloete, Jayne Jenkins, John Thet, and Y.Zin Kim. The curator of the photo contest is underwater photographer Ellen Cuylaerts. Read more about them below.
The winning pictures will be recognized at the United Nations on June 7, during the event marking World Oceans Day 2019 (June 8). Read more about the competition and the contest rules here.

---

WORLD OCEANS DAY 2019 PHOTO COMPETITION JUDGES

Oliver Ang
Oliver Ang is based in Anilao, Philippines, one of the best places in the world to photograph macro marine subjects. He has been diving since 1997 and shooting underwater since 2006.
He currently owns and operates a resort in Anilao and has organized and hosted a number of underwater photography competitions in the Philippines, including the Philippine Department of Tourism's Anilao Underwater Shootout.
Oliver works together with the resorts in Anilao to bring awareness about the fragility of the region's macro life, and is involved in advancing ethical codes of conduct in diving and underwater imaging in an effort to protect the ocean's smallest and most vulnerable animals.

Adriana Basques
Adriana Basques is a former IBM executive turned professional underwater photographer whose creative and award-winning imagery is devoted to bringing awareness and encouraging environmental conservation. Born in Brazil, Adriana was hooked on scuba diving during her first experience back in 1996 in the Caribbean. She finally combined her love for the underwater world with photography in 2008, when she purchased her first DSLR camera.
In 2010, she took a sabbatical from IBM and moved to California, focusing her interest on photography and diving. Three years later, the corporate life had lost its appeal, and she began to focus full time on nature and wildlife photography.
Adriana's work has been featured in the Smithsonian Natural History Museum, National Geographic magazine, CNN, The Wall Street Journal, and numerous other magazines, calendars and books. Adriana also leads exclusive trips to remote and exotic locations around the world.

Geo Cloete
Geo Cloete studied architecture at Nelson Mandela University in South Africa and has gone on to create award-winning works in architecture, jewelry, sculpture and photography.
As a lifelong waterman and ocean lover, sharing the beauty of the underwater world has been a primary focus of his photographic projects. Geo strongly believes in the notion that we only love that which we know and that we only protect that which we love. As such, he believes that it is vitally import to share not only with fellow ocean lovers but with everyone, as the ocean plays a pivotal role in the survival of all life on this planet.
Geo is the recipient of numerous awards for his photographic work, including from the World Ocean's Day Photo Competition and the Wildlife Photographer of the Year Competition.

Jayne Jenkins
Born and raised in Wales, Jayne Jenkins learnt to dive in the chilly waters along the rugged Welsh coastline before moving to Australia in 1973.
As an avid diver and underwater photographer, Jayne has been actively involved in many facets of the diving industry for over four decades. She worked for over 10 years in dive travel and also as a volunteer rescue diver with the Westpac Helicopter Rescue. This led to work as a safety diver and researcher for various underwater film, television and photographic expeditions. Jayne has won numerous awards for her underwater photography work and remains a regular editorial contributor to Ocean Geographic magazine.
Jayne has been a volunteer and the Vice President of the Our World Underwater Scholarship Society for the past 12 years and is resident photographer/consultant with the Ocean Agency (former Catlin Seaview Survey). She was also the honorary female member of a team of six that walked 100 kilometers underwater for charity. She is one of three Australian females inducted into the Woman Divers Hall of Fame and is a Fellow International of the Explorers Club.

John Thet
John Thet, the current President of the Media Publishers Association of Singapore, is the founder of Underwater360, the Historical Diving Society Asia, and Asian Geographic Society. He has been involved in the publishing industry since 1993.
John is the Publisher and Editorial Director of Asian Geographic Magazines. The company took over magazines Scuba Diver Australia (later renamed Scuba Diver Australasia) and Asian Diver in 2001 and 2007, respectively. In 2009, he took over as the official organizer of the Asia Dive Expo (ADEX), Asia's largest and longest-running dive exhibition. Under his leadership, the company has won close to 70 international awards in both the publishing and creative arenas.
Underwater360—the group that brings together Scuba Diver, Asian Diver and ADEX—is a key player in the dive media and events industry, with more than one million readers and followers worldwide. ADEX has also expanded outside Singapore to Beijing, Shanghai, and Mumbai. John is actively involved in the editorial and art direction of the magazines, books, and events.

Y.Zin Kim
Y.Zin Kim is an influential artist known for promoting Asia's technical diving, marine conservation and maritime culture. As an underwater photographer and commercial photographer, she has been producing work for TV shows, film, advertisements, and magazines for many years. Since 2012, she has been focused on promoting Korea's East Sea and Jeju Island, and the culture of the Hae-Nyeo (sea women) around the world.
The recipient of numerous awards, she is a frequent guest lecturer at dive shows and has been appointed Ambassador of Photography at the prestigious Asia Dive Expo (ADEX).
---

WORLD OCEANS DAY 2018 PHOTO COMPETITION CURATOR

Ellen Cuylaerts
Ellen Cuylaerts received her master's degree in modern history and education, but worked in IT until she decided to homeschool her two gifted teenagers, relocating from Belgium to the Cayman Islands in 2009 and taking up scuba diving two years later. She became a Master Scuba Diver and soon began photographing the wonders of the underwater world.
Ellen aims to shoot images that draw the viewer in so an emotional bond is established between marine life and people who might not have a link with the underwater world. By creating an image that captures how she feels rather than what she sees, she hopes to get people involved in protecting our blue planet. Ellen has received many awards for her images, which has helped her to have a louder voice in marine conservation and also to mentor more people to use their images to contribute to education, conservation and awareness. Her work has been shown at exhibitions in Paris, St. Petersburg, Valencia, Marseille and New York.
In June 2017, Ellen addressed heads of state on World Oceans Day at the General Assembly of the United Nations, highlighting the role of photographers and filmmakers in the protection of the oceans. As a Fellow International of the Explorers Club, she became a member of the Flag & Honors Committee, hence having a front seat at future explorations. She was inducted into the Women Divers Hall of Fame in March 2019.
RELATED ARTICLES
LATEST EQUIPMENT
Be the first to add a comment to this article.
Newsletter
Travel with us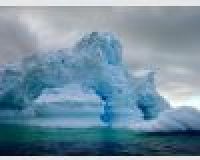 Antarctica
Plan Your Adventure >
Featured Photographer
Umeed Mistry
Photographer
I began diving in 1996 and immediately fell head over heels in love with the sea. In 2002 I got my Instructors cert and started working in the little known Lakshadweep Islands (India). With a lagoon at my doorstep and an ever...