News
World Oceans Day 2018 Photo Contest Judges Announced
By Ian Bongso-Seldrup, April 24, 2018 @ 03:00 AM (EST)
On behalf of the World Oceans Day Photo Contest partners, the United Nations Office of Legal Affairs, Division for Ocean Affairs and the Law of the Sea has announced the contest judges for 2018: Lia Barrett, Adriana Basques, Darren Jew, Jerome Kim, David Salvatori, and Indra Swari W. The curator of the photo contest is underwater photographer Ellen Cuylaerts. Read more about them below.
The winning pictures will be recognized at the United Nations' event marking World Oceans Day 2018 on June 8. Read more about the competition and the contest rules here.

---

WORLD OCEANS DAY 2018 PHOTO COMPETITION JUDGES

Lia Barrett
Lia Barrett is a Korean-born, North Carolina-raised professional underwater photographer. After completing university at Parsons School of Design in New York in 2007, Lia has been on a continual pursuit of travel and adventure. From her deep-sea work in a homemade submarine off of Roatán, Honduras, to connecting humans to the ocean through freediving imagery, Lia has embraced the underwater world as her ultimate sanctuary.
Lia is the Photo Editor of Dive Photo Guide, the definitive source for underwater photography. She is also the co-founder and Creative Director of Prawno Apparel, an ocean-minded apparel company that draws designs directly from Lia's photographs. Her work has been featured in numerous newspapers, magazines, and media outlets including the New York Times, BBC, CNN, Time, Outside, O magazine, ESPN, Playboy, The Times (UK), Men's Journal and 60 Minutes. She has sat on several underwater photography judging panels, and finds great pleasure in encouraging other photographers to grow and develop their craft. You can see her TEDx talk, "Human Connection for Ocean Protection" here.

Adriana Basques
Adriana Basques is a former IBM executive turned professional underwater photographer whose creative and award-winning imagery is devoted to bringing awareness and encouraging environmental conservation. Born in Brazil, Adriana was hooked on scuba diving during her first experience back in 1996 in the Caribbean. She finally combined her love for the underwater world with photography in 2008, when she purchased her first DSLR camera.
In 2010, she took a sabbatical from IBM and moved to California, focusing her interest on photography and diving. Three years later, the corporate life had lost its appeal, and she began to focus full time on nature and wildlife photography.
Adriana's work has been featured in the Smithsonian Natural History Museum, National Geographic magazine, CNN, The Wall Street Journal, and numerous other magazines, calendars and books. Adriana also leads exclusive trips to remote and exotic locations around the world.

Darren Jew
After photography studies at the Queensland College of Art and work in darkrooms and commercial studios, Darren Jew spent eight years as photographer for the Queensland Parks and Wildlife Service, where his photographic skill found harmony with his profound love of nature. The last two decades have seen Darren pursue his passion for capturing and sharing the natural world, producing sought-after nature, travel and scientific images both above and below the water; selling fine art prints; undertaking magazine commissions; and leading photo tours to the world's great wildlife, landscape and marine destinations.
Darren is the author of three books: Australia: Reef, Rainforest, Red Heart; Far and Wild: South; and the soon-to-be-released Underwater Australia. His images regularly appear in many magazines and books, he exhibits around Australia, and his work is used by conservation organizations worldwide. You can see him at work in the Netflix documentary series "Tales by Light". Darren's unique vision has seen him named Canon/AIPP Australian Science, Environment and Nature Photographer of the Year in 2007, 2009, 2010, 2012 and 2013.

Jerome Kim
Born and raised in Korea, Jerome Kim has been based in the Philippines for the last 20 years. He considers the Philippines his favorite dive spot in the whole Coral Triangle because of the great underwater photo opportunities. He has endeavored to translate his skills as a professional architect into designing the perfect shot underwater, and he has won more than 60 awards in local and international underwater competitions.
Jerome's work has been published in more than 40 magazines and newspapers, including the South China Morning Post (HK); Washington Post, Divers Alert (US); Manila Bulletin, Inquirer (Philippines); and Chosun, Dongah (Korea). He has also been invited as a VIP speaker to several prestigious dive shows, and has served on the judging panels of various competitions, including Asia UW Photo Challenge by EZDIVE, Dragon Cup by UWPIXEL, Okinawa Master Class by Okinawa Tourism, Green Island UW Competition by Taiwan Tourism, and others. He has co-organized the Anilao UW Photo Competition with the Philippine Department of Tourism for the last three years, and he has also organized the Okinawa Master Class and Underwater Dream Tour.

David Salvatori
David Salvatori began shooting underwater in 2008. His main current interest is around nature photography and conservation issues, to which he devotes his travels around the world. As an amateur underwater photographer, David spends all of his free time planning and realizing photographic expeditions to raise awareness about some of the most endangered species on the planet. He also enjoys writing articles about his trips and collaborates with various prestigious international underwater magazines.
Over the past decade, David has received a number of awards in some of the most important international underwater photography and nature photography competitions. In 2015, he published his first photographic book, Reflections from the Past, documenting his personal journey around Italy's Tirino Valley and the fascinating submerged ruins of Capo D'Acqua Lake.

Indra Swari W
For Indra Swari W, the ocean holds magnificent power, yet it gives her a sense of calmness that allows her to interact with her subjects in their environment. Throughout her 15 years of underwater photography, she has tried to capture the beauty of the marine environment in the treasure of colours offered by the creatures that inhabit the blue water. In so doing, it is her hope that her pictures share not just the beauty of this world, but through reflecting the natural behaviour of these marine creatures, raise awareness about the fragility of this environment.
Indra's passion for creatures both large and small comes through in the pictures she captures, truly bringing them and their world to life for us all to appreciate and enjoy. Indra's passion for wildlife, both above and below the waterline, was ignited at an early age by nature documentary maker Sir David Attenborough, who she finally got to meet in person when she won the underwater category of the BBC/Natural History Museum Wildlife Photographer of the Year competition.
---

WORLD OCEANS DAY 2018 PHOTO COMPETITION CURATOR

Ellen Cuylaerts
Ellen Cuylaerts studied history in Belgium and received her master's degree in modern history and education. She relocated from Belgium to the Cayman Islands in 2009, and home-schooled her two gifted teenagers. She took up scuba diving in 2011, quickly becoming a Master Scuba Diver, and decided to combine her childhood passion for photography with the wonders of the underwater world.
After diving a few months, she signed up for a workshop and decided to use the skills she had learned to spread awareness and contribute to conservation and preservation of the fragile marine environment. Her principal concerns are the degradation of the oceans through pollution, overfishing, shark finning, and the slaughter of dolphins and whales.
Ellen's work can be seen in exhibitions around the world, and she has received numerous awards for her pictures, including coming first and second in 2014 and 2015, respectively, in two categories of the World Oceans Day Photo Competition. A member of the Ocean Artists Society since 2014, she is also a Fellow of the Explorers Club.
RELATED ARTICLES
LATEST EQUIPMENT
Be the first to add a comment to this article.
Newsletter
Travel with us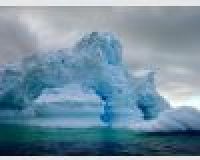 Antarctica
Plan Your Adventure >
Featured Photographer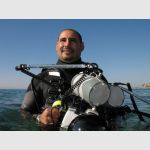 Noam Kortler
Expert Photographer
Noam Kortler is connected to the sea since he can remember him self. he was born on the coast of the Mediterranean sea of Israel and was diving and surfing when ever he could He moved to Eilat, the south popint of israel to...