News
World's Largest Plant Found off Australia's West Coast
By Ian Bongso-Seldrup, June 2, 2022 @ 09:00 AM (EST)
Source:
CNN

Scientists studying a giant seagrass meadow stretching more than 110 miles in shallow waters off the coast of Western Australia have concluded that the meadow is not multiple plants but a single plant—making it the world's largest. Located in the UNESCO World Heritage Site of Shark Bay, the sprawling meadow is made up of a species of seagrass called Posidonia australis—more commonly known as ribbon weed or fiber-ball weed—and is home to animals such as turtles, mantas, dolphins, and various species of sharks. As many as 10,000 dugongs are thought to live in these waters, about 10% of the world's remaining population.
In an effort to understand how many plants were growing in the meadow and why it was so large, the researchers, led by Elizabeth Sinclair at the University of Western Australia, took samples at 10 sites across the two inlets of Shark Bay. They discovered that nine samples were genetically identical, indicating that they belonged to the same gigantic plant, which started growing in one inlet before spreading into the neighboring one. "The answer definitely surprised us—just one!" Sinclair told CNN.
Technically, the meadow is the world's largest known clonal organism, since the seagrass grows by cloning itself to make genetically identical shoots. In their paper in the journal Proceedings of Royal Society B, the scientists also estimated how long it must have taken for the seedling to become the vast meadow it is today—at least 4,500 years, since ribbon weed rhizomes grow at up to 14 inches a year. Spread over an estimated 49,000 acres—an area bigger than Brooklyn—the seagrass meadow trounces the previous record holder: Utah's Pando, a clonal colony of over 40,000 quaking aspen trees that covers a mere 100-odd acres.
The research team, which also measured environmental conditions like water temperature and salinity, are trying to understand why the ribbon weed seems unperturbed by fluctuating temperatures and is thriving in waters with double the salt levels of other areas in Shark Bay. Seagrass restoration projects could prove vital in mitigating the impacts of climate change, since seagrass is an important carbon capture and sequestration habitat.
RELATED ARTICLES
LATEST EQUIPMENT
Be the first to add a comment to this article.
Newsletter
Travel with us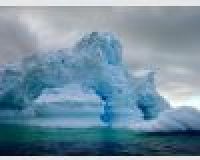 Antarctica
Plan Your Adventure >
Featured Photographer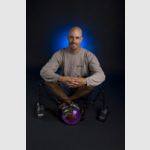 Ethan Daniels
Expert Photographer
Ethan's interest in marine ecology and photography began during the summers of his youth in Cape Cod, Massachusetts. Upon completing his graduate degree in biology at the University of Guam Marine Lab he made the permanent...