News
Wildlife Photographer of the Year 2020 Winners
By Ian Bongso-Seldrup, October 13, 2020 @ 07:00 PM (EST)
Winner 2020, Under Water: The Golden Moment by Songda Cai, China

The Wildlife Photographer of the Year Competition has announced the 2020 winning images at a virtual awards ceremony live-streamed from London's Natural History Museum. The Wildlife Photographer of the Year 2020 title went to Sergey Gorshkov from Russia for his heartwarming image of a Siberian tigress embracing an ancient Manchurian fir in the Russian Far East. It took almost a year for the photographer's hidden cameras to capture the never-before-seen moment.
But it's another "golden moment" that will captivate underwater shooters. The winner of the "Under Water" category, shot by DPGer and recent Photographer of the Week Songda Cai, is a tiny diamondback squid paralarva hunting in the dark that shimmers gold when caught in the blackwater shooter's beam of light. You won't be surprised to learn that the encounter was captured over deep water, far off the coast of Anilao, in the Philippines. Songda used a Nikon D850 with a 60mm f/2.8 macro lens, Seacam housing and Seaflash 150D strobes, and Scubalamp lights.
Diamondback squid are widespread in tropical and subtropical oceans, preying on fish, other squid and crustaceans near the surface. In November, hundreds gather off Anilao to spawn. A paralarva is the stage between hatchling and subadult, already recognizable as a squid, here 6–7 centimetres long (21/2 inches). Chromatophores (organs just below the skin) contain elastic sacs of pigment that stretch rapidly into discs of colour when the muscles around them contract; recent research suggests that they may also reflect light. Deeper in the skin, iridophores reflect and scatter light, adding an iridescent sheen.
Impressively, Songda had two more of his blackwater images recognized as "Highly Commended." Check them out, below, among the other incredible underwater captures.

---

PRESS RELEASE
A welcome embrace: Rare glimpse of Siberian tigress wins Wildlife Photographer of the Year 2020
Selected from over 49,000 entries from around the world, the winners of the Wildlife Photographer of the Year competition were revealed during an online awards ceremony live-streamed from the Natural History Museum, London on 13 October.
Her Royal Highness, The Duchess of Cambridge, Patron of the Museum, announced Sergey Gorshkov as this year's Wildlife Photographer of the Year for his magnificent image, The Embrace, of an Amur tigress hugging an ancient Manchurian fir in the Russian Far East. Amur, or Siberian, tigers are only found in this region and it took more than 11 months for the Russian photographer to capture this moment with hidden cameras.

Wildlife Photographer of the Year 2020, Grand title winner: The Embrace by Sergey Gorshkov, Russia

Chair of the judging panel, renowned writer and editor, Rosamund 'Roz' Kidman Cox says, 'It's a scene like no other. A unique glimpse of an intimate moment deep in a magical forest. Shafts of low winter sun highlight the ancient fir tree and the coat of the huge tigress as she grips the trunk in obvious ecstasy and inhales the scent of tiger on resin, leaving her own mark as her message. It's also a story told in glorious colour and texture of the comeback of the Amur tiger, a symbol of the Russian wilderness.'
Dr Tim Littlewood, Natural History Museum's Executive Director of Science and jury member, says 'Hunted to the verge of extinction in the past century, the Amur population is still threatened by poaching and logging today. The remarkable sight of the tigress immersed in her natural environment offers us hope, as recent reports suggest numbers are growing from dedicated conservation efforts. Through the unique emotive power of photography, we are reminded of the beauty of the natural world and our shared responsibility to protect it.'

Young Wildlife Photographer of the Year 2020, Grand title winner: The Fox That Got the Goose by Liina Heikkinen, Norway

Liina Heikkinen was awarded the Young Wildlife Photographer of the Year 2020 for her dramatic image, The fox that got the goose. With feathers flying, the young fox is framed as it refuses to share the barnacle goose with its five sibling rivals. Liina is the youngest of a family of wildlife photographers and has spent much of her childhood immersed in nature in her homeland of Finland.
'A sense of furtive drama and frantic urgency enlivens this image, drawing us into the frame. The sharp focus on the fox's face leads us straight to where the action is. A great natural history moment captured perfectly,' says Shekar Dattatri, wildlife filmmaker and jury member.
Global platform
The two Grand Title winners were selected from 100 images spotlighting the world's richest habitats, fascinating animal behaviours and extraordinary species. In a rigorous process, images from professional and amateur photographers are judged anonymously by a panel of experts for their innovation, narrative and technical ability.
The brand-new images will be showcased in exquisite lightbox displays at the Wildlife Photographer of the Year exhibition at the Natural History Museum, opening on 16 October 2020, before touring across the UK and internationally to venues in Australia, Canada, Denmark, Germany, and more. Limited visitor numbers and the Museum's safety measures will ensure visitors enjoy a safe and welcoming experience, contemplating the images in a crowd-free gallery.
Open to photographers of all ages, nationalities and abilities, the next Wildlife Photographer of the Year competition opens for entries on Monday 19 October 2020. Important new categories focussing on people's impact on the planet, and the new jury have just been announced.
Associate sponsors for the upcoming exhibition at the Natural History Museum are renewable energy company Ørsted and camera manufacturer, Leica.
Exhibition at Natural History Museum, London
It's essential that all visitors book a ticket in advance. Weekends sell out quickly.
Opens Friday 16 October 2020 and closes Sunday 6 June 2021.
From 16 October 2020, the Natural History Museum will return to regular opening hours, Monday – Sunday, 10.00-17.50 (last admission 17.15)
Book your tickets: www.nhm.ac.uk/visit/exhibitions/wildlife-photographer-of-the-year.html
Prices from: Adult £14.95, child £8.95, concession £11.95. Free for Members, Patrons and children under four (including Gift Aid prices are Adult £16.50, child £9.95, concession £13.25)
#WPY56
Fifty-seventh Wildlife Photographer of the Year competition
Opens for entries on Monday 19 October 2020.
Closing for entries at 11.30am GMT on Thursday 10 December 2020.
Entrants to the adult competition may enter up to 25 images for a £30 fee, which increases to £35 in the final week of the entry period from 11.30am GMT 3 December to 11.30am GMT 10 December.
Entrants aged 17 and under may enter up to 10 images for free.
Find out how to enter: www.nhm.ac.uk/wpy/competition
South Kensington exhibition sponsors
About Ørsted
The Ørsted vision is a world that runs entirely on green energy. Ørsted develops, constructs and operates offshore and onshore wind farms, solar farms, energy storage facilities, and bioenergy plants, and provides energy products to its customers. Globally, Ørsted is the market leader in offshore wind and it is constructing the world's biggest offshore wind farms off the East Coast of the UK. Its UK offshore wind farms generate enough clean electricity for over three million UK homes. Ørsted ranks #1 in Corporate Knights' 2020 index of the Global 100 most sustainable corporations in the world and is recognised on the CDP Climate Change A List as a global leader on climate action. Headquartered in Denmark, Ørsted employs 6,700 people, including over 1000 in the UK. Ørsted's shares are listed on Nasdaq Copenhagen (Orsted). In 2019, the group's revenue was DKK 67.8 billion (EUR 9.1 billion). https://orsted.co.uk/en/About-us
About Leica
Leica stands for craftsmanship, design and experience. With over 100 years of history, the brand represents a beautiful combination of art and engineering with the future of form and functionality. Based in Wetzlar, the original birthplace of Leica, the German company is an internationally operating, premium-segment manufacturer of cameras and sport optics products. Leica's legendary status is founded on its long tradition of excellence and supreme quality found in their cameras and lenses. Leica are committed to supporting the creation and preservation of iconic photography, past, present and future and the artists behind them. https://uk.leica-camera.com/

Winner 2020, 11–14 years old: A Mean Mouthful by Sam Sloss

Highly Commended 2020, Animals in their Environment: Life in the Coral Corridors by Weiwei Zeng

Highly Commended 2020, Under Water: The Current of Life by Laurent Ballesta

Highly Commended 2020, Under Water: The Night Shift by Laurent Ballesta

Highly Commended 2020, Under Water: Underwater Galaxy by Domenico Tripodi

Highly Commended 2020, Under Water: Speeding Squid by Songda Cai

Highly Commended 2020, Under Water: Jelly Nanny by Songda Cai
RELATED ARTICLES
LATEST EQUIPMENT
Be the first to add a comment to this article.
Newsletter
Travel with us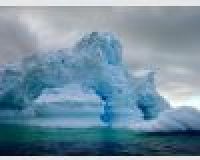 Antarctica
Plan Your Adventure >
Featured Photographer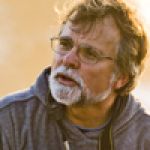 Ralph Clevenger
Expert Photographer
Ralph Clevenger grew up on the coast of North Africa and began diving in the waters of the Mediterranean Sea at the age of 7 with his father. He eventually went on to study zoology at San Diego State University and worked as a...