News
Video: What You Don't Sea - Part 1
They are some of the largest if not the largest creatures on the planet, land or sea, yet their lives are dependant on some of the smallest animals known to man. They are whales and their food source is plankton. Plankton are defined as microscopic multi-celled, free-floating animals. Often seen as diatoms or protozoa they can also be as large as the largest jellyfish. Most, however, recognize them as Krill and copepods. Plankton are found at nearly every possible depth in the water column and they form one of the bottom, primary tiers in the aquatic food chain.

When viewed under a microscope these amazing creatures seem to form the quintessential alien invasion and their nearly transparent bodies provide a bird's eye view of just what makes them tic, as you will see in my film. Like marine microbes they exist in the billions and reproduce in a matter of days. They are the key to the oceans survival and in this capacity they are also one of the most studied animals in the sea.

On my most recent assignment for the Census of Marine Life I traveled to Seward, Alaska where I boarded the 120' research vessel Tiglax(Inuit for water). Our destination was an imaginary line in the Gulf of Alaska, known as the Seward Line, where a group of researchers, led by Dr. Russell Hopcroft of the University of Alaska, Fairbanks would spend 8 days and nights studying both Zooplankton and Phytoplankton.

First, it is important to mention the logistics involved in conducting ocean-going research. To start, you need a platform and in this case the M/V Tiglax. Next comes a team of researchers and for this voyage there were 13, including a bird and mammal observer for surface sightings at each sampling location, who worked in shifts according to the type of sampling they were assigned to. Third, there is equipment. Now this is where it can get really complicated. The Seward Line Cruise is considered a fairly simple expedition yet the gear needs are truly astonishing. Microscopes, beakers, Petri dishes, nets, all forms of test equipment, cables, computers, tools, replacement parts, hard drives, communications equipment and transportation. Don't forget storage facilities before and after the trip.The list goes on and on… The boat also has 2 cranes and we needed a forklift to move pallets of supplies. Yes, my friends, a simple research cruise in paradise. Then there are my needs…

The work I do requires not just determination; it requires about 200 lbs of gear that I haul around the world in 2 large suitcases, a backpack, a camera bag and, when I shoot in the water, a huge Pelican case with my housing, lights, batteries and lenses--it weighs 90 lbs. Now technology has improved so we no longer shoot to tape, we use solid state memory called P2 cards and that also means constant uploading to a hard drive. Therefore, I have my laptop and 2 hard drives, a 1TB and a 250 gig portable. On all my assignments I conduct interviews so that means three different microphone set-ups, lights, cables for power and video, a hand held shoulder rig, three different tripods and all the other toys necessary to carry out a full production by myself.

Of course we can't forget the boat crew of six, 2 skippers, two mates, a cook and an engineer. Oh, did I mention food? Three meals a day plus snacks, for everyone on board, do the math, it's astounding… Bottom line, $20,000.00 per day just about covers it and this is a small project. To put it in perspective, when I go to the Bering Sea, in September, there will be 50 researchers and a crew of 50 on the Coast Guard vessel Polar Star for 5 weeks. That trip will cost millions!

The Seward Line study has been going on for 12 years so there is a system in place and logistics are minimal but they are still complex compared to our every-day lives. Every detail of each day has to be accounted for. During my conversations with Dr. Hopcroft we even touched on planning the sampling sites by figuring the speed of the vessel and distance to each site. In fact, the first snag in the trip arose here when we were informed that top speed for this trip would be 8.5 knots instead of the planned 10, thus, limiting the number of sites available in the time allotted and in expedition language. Just as in business, "time is money." Captain Billy Pepper was tasked with cost reductions for the cruise and slowing the boat to 8.5 knots meant a fuel reduction of 2 gallons per hour per engine and that adds up when the boat runs 24 hours per day… Ah, the recession…

The next consideration is weather and Alaska can be a challenging location when it comes to sea conditions and weather. In past years the seas have ranged from 8 – 20 feet with howling winds and rain, beach weather by Alaskan standards, and Dr. Hopcroft told me that he usually has about 50% of the team down with seasickness for most of the cruise. On this trip, however, I brought my usual fabulous weather and we were graced with slightly overcast or sunny skies, seas ranging from 4 - 10 feet and only 2 out of 13 team members down with mal de mare during the balmy 25 – 40 degree days.

Finally, after 25 hours spent getting to Anchorage, a story too long to go into, and a 2.5 hour drive to Seward we arrived at the dock, loaded all the gear and crashed hard. The next morning, after the bird guy arrived, we pulled away from the bulkhead and headed out to the Gulf of Alaska and one of the most memorable adventures of my life. Enjoy , and always dive safe...
RELATED ARTICLES
LATEST EQUIPMENT
Be the first to add a comment to this article.
Newsletter
Travel with us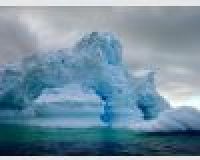 Antarctica
Plan Your Adventure >
Featured Photographer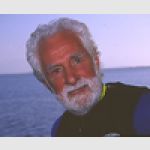 Joseph Liburdi
Expert Photographer
Joe Liburdi started diving in 1952, when divers wore twin-hose regulators and scuba lessons consisted of the words, \"Blow and go!\" In 1966 he took his first underwater photograph with a Calypso camera. Expressing...