News
Video: Unseen Overpopulation
He looked me square in the eyes, a wry smile crossed his face and I could sense something significant was about to be said. He held out his hand, palm turned towards the sky and said, "What do you see"? I had to think; is this a trick question? There was nothing but skin. The flesh slightly wrinkled, as is the case with nearly every hand I had ever seen yet I must be missing something. Think, think, what am I missing… He could tell I had no idea and, of course, he was right. A nearly sardonic expression graced his face and he began, " What would you say if I was to tell you there are more microbes on the palm of my hand than there are people on the earth"? He could tell I was skeptical and slightly confused. "Well there are", he continued and I knew I was in for my first lesson of the day…
The "he" I am referring to is Dr. Mitchell Sogan of the Marine Biological Laboratory in Woods Hole, Massachusetts or MBL as it is commonly known and he is one of if not the foremost authority on microbes, marine microbes to be more specific. Tiny micro-organisms that populate nearly everything on the planet, microbes are so important to our existence that without them we would certainly perish. Funny thing is we could also cease to exist because of them. Perhaps that isn't so funny but it is, however, true and one of the greatest ironies in life. Bacteria help us digest food and create infections that consume our flesh. We can't see them or feel them yet they overpopulate the planet by such huge numbers that we will never even be able to know just how many different species there are and you can forget how many in abundance.
We were sitting in the cockpit of his sailboat, tied to a dock right outside his lab on the cove off of Main Street. The sun was shining, a nearly perfect day, yet I could tell he was being pulled by the mysteries waiting to be defined in his gene sequencer upstairs in the lab. He just got a new one and always referred to it by its model number as if to personify it. When we toured the lab his eyes lit up and a glistening sparkle emanated from them as he described the block of metal and glass where the secrets of the universe would be defined, at least from his perspective.
Along with his project manager, Dr. Linda Amaral Zettler, Associate producer, Chris Breit and I were treated to an amazing morning. Neither of us had the slightest idea what we were in for when we arrived at the Lilly Laboratory building. Out of sight usually means out of mind as well and that was probably how we approached microbes because I had no idea how significant they were or could be to our lives. Now all I want to do is know more and, to be honest, what I have learned scares me to death and thrills me at the same time. So, I pose this question, "if there are billions on the palm of my hand then how many must there be in the oceans"? If you have dived, even for a short time, you have seen fish with infections, bleached corals and algae covered reefs. Get the idea??
RELATED ARTICLES
LATEST EQUIPMENT
Be the first to add a comment to this article.
Newsletter
Travel with us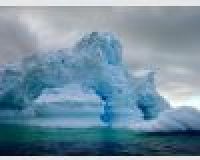 Antarctica
Plan Your Adventure >
Featured Photographer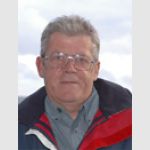 Peter Rowlands
Expert Photographer
Peter is the publisher of the online magazine Underwater Photography which he started in 2001. He is also half of Magic Filters which have revolutionized digital photography underwater with available light. In addition he...