News
Video: GoMA What? Part 2
By Rick Morris





In part one of my film series on the Gulf Of Maine Area Program (GoMA) for the Census Of Marine Life you met Dr. Lewis Incze who is the project leader; also know as the Primary Investigator or PI. Now in part 2 you get to meet some of the other scoundrels in this adventure as well as being introduced to the cool tech toys they employ to carry out their science.




Many viewers ask, "Why", so I think now is a great time to answer that question. Because the oceans cover nearly 75% of the planet, yet they are the least studied, researchers are now focusing on all the questions that are always asked but never answered. Remember that everyone is affected by the health of the planet's aquatic environments. If the water world fails so will humans, it's as simple as that. Throughout history wars have been fought over water and empires have risen and perished because of it.




Having worked in sustainable fisheries and the aquatic sciences for years this is where I also scold everyone about our attitudes on water and it is also why I work in the field of Marine Science. Consider how you use water, drinking water? Do you ever wash your car, water your lawn or leave the faucet running while you brush your teeth or comb your hair. How about flushing the toilet?? All of these activities use potable drinking water and trust me it isn't limitless. So when you read about what seems like crazy science or watch programs about invisible waves underwater think twice before you condemn the activities of the scientists. If Drs. Incze and Fields can figure out why Krill gather on the banks off of Portland they may really be onto something, something very abstract yet extraordinarily important for all of us, not just the whales that eat them

RELATED ARTICLES
LATEST EQUIPMENT
Be the first to add a comment to this article.
Newsletter
Travel with us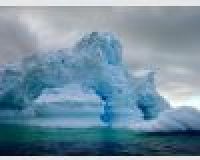 Antarctica
Plan Your Adventure >
Featured Photographer
Sarah Lee
Photographer
18, from Kailua Kona on the Big Island of Hawaii. Started doing underwater photography in 2008! Currently in the OC doing freelance photography and studying Film Production at Chapman University.