News
Video: GoMA What? Part 1
By
Rick Morris

Now I don't want to give my readers and viewers the idea that everything I do in my job is as glamorous as scraping green slime off rocks or as mundane as tagging 40 foot long Humpback Whales. In fact many times the best laid plans of mice, men and scientists all come apart no matter how hard you try or how much you plan.

In mid August I was invited to participate in a field trip on the research vessel Galatea out of Portland Maine. The charge of this expedition was to monitor Humpback Whales and all the other critters living or feeding around a sub-surface pinnacle formation. On board were scientists representing both the Census of Marine Life GoMA Project and Bigelow Laboratory



The intent of the trip was to monitor sub-surface wave action around the bank and their possible affects on the food sources of the whales and their feeding behaviors. Scientists believe that the whales may even pass on learned behaviors for this specific geographic location and studying this area could prove or support their theories. The high spot in this would be my being able to get in the water with my HD rig and shoot the whales as they feed on the krill and copepods. Would be, however, is the key and as it turned out all we really got to do was test equipment and create base line comparisons for the region.



Fortunately, the process is also really interesting and all the tech toys are awesome so I felt this little film would give people an idea of just how complex it is to find simple answers to basic questions



RELATED ARTICLES
LATEST EQUIPMENT
Be the first to add a comment to this article.
Newsletter
Travel with us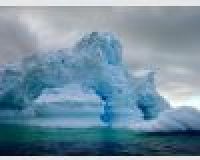 Antarctica
Plan Your Adventure >
Featured Photographer
Annie Crawley
Expert Photographer
Annie Crawley has lived and worked around the world for the past 15 years from Indonesia to Galapagos, Belize to Papua New Guinea. Originally from Chicago, Annie now lives in Santa Barbara CA. Annie works as a producer,...