News
Video: Chess Game Part 1
I remember sitting in front of the TV and watching as the tiny submersible dropped beneath the surface to begin a 2 hour long descent into the deep, deep and really dark unknown…
This was a National Geographic exploration of the ocean. Three courageous men going to a place only astronauts could comprehend, doing it with bright eyes and smiles from ear to ear; so brave and, seemingly, fearless. The project was lead by a scientist named Fred Grassle. Fred who? I thought. I knew the names John Glenn and Chuck Yeager but who was this guy Grassle. Surely his name would become a household icon yet to this day who, other than marine scientists and oceanographers, can recall it. I certainly hadn't, shame on me…
That was the late 1960s and jump ahead to August of 2008. A relatively unknown documentary producer, me, is standing in the living room of a modest Cape Cod house in Woods Hole Massachusetts conducting an interview. I am asking questions, giving directions and re-framing the camera when It hits me like a right cross from Rocky Marciano. I'm interviewing the very same man I witnessed climbing into that tiny submarine 40 years ago. I have the best the job in the whole wide world!!! This unassuming gentle bear of a man is now my associate. And now, again, he is a pioneer because he is one of the original architects of the Census of Marine Life, my employer, but this story isn't about Dr. Grassle. It does, however, set the stage for what this article and film are about, deep ocean exploration.
It's now October, 2008 and once again I am in Woods Hole interviewing a research scientist; a soft spoken and jocular Brit named Chris German and what makes this interview so special is that Dr. German is one of those visionaries, like Fred Grassle, who lives to explore the deepest recesses of the world's oceans. Dr. German searches for deep sea vents and seeps, black smokers, volcanic fissures in the earths surface that bubble and spew black, smoky gasses, surrounded by strange tube worms and snow white critters completely devoid of pigment.
German's team designs and deploys these wild looking vehicles which often look like creations from an Erector Set many of us older persons received as gifts when we were impressionable children, watching National Geographic Specials. That's right and now having come full circle, meet Dr. Chris German and his cool toys and don't worry, Fred Grassle comes a little later on in these films
RELATED ARTICLES
LATEST EQUIPMENT
Be the first to add a comment to this article.
Newsletter
Travel with us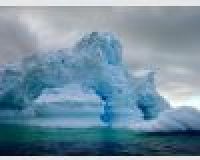 Antarctica
Plan Your Adventure >
Featured Photographer
Mark Fuller
Photographer
I absolutley love the ocean.I was born and raised in South Africa, and while travelling met my wife and settled in Israel. I started diving when I was just 13, though only started photography about 3 years ago. I worked as a...