News
Watch: More Than 100 Turtle Hatchlings Emerge at Siladen Resort
By Ian Bongso-Seldrup, April 27, 2020 @ 01:00 AM (EST)

With the coronavirus pandemic forcing lockdowns across Indonesia, guest arrivals have been on hold at Siladen Resort in the heart of North Sulawesi's Bunaken Marine Park. But, of course, it's business as usual for the thriving marine life there, including a different kind of arrival: dozens and dozens of baby turtles emerging from their nests on the island's beautiful beaches. Here's what the resort shared with us about the hatching event they recently witnessed this month:
Weighing as much as 125 stone and with a life span that is believed to be over 100 years, turtles are truly remarkable creatures. There are currently seven described species of marine turtle, and nearly all of them are classified as "Endangered," with three being designated "Critically Endangered." Bunaken Marine Park is one of the last places where turtles are not a rarity—they actually seem to be thriving. While diving on Bunaken's famous "Lekuan" wall dive, it is not uncommon to see a dozen or more green and hawksbill turtles on a single dive.


While turtles are elegant and graceful underwater, on land they are cumbersome and clumsy. Males will never need to set foot (or fin) on land again after hatching, while females only come ashore occasionally to build a nest and lay eggs. This happens at the age of 10 to 20 years, and they always return to the same beach where they were born themselves. On this journey back to their birth place, they can cover huge distances, even crossing oceans.
Egg-laying takes place at night to protect both the turtle and the delicate eggs from the heat of day. After finding a suitable spot, digging a hole up to two feet deep, laying the eggs, and covering them up, the female is exhausted, and she literally crawls back to sea. As a female can be fertilized by several males at once, she can repeat this process up to five times, returning to the same beach every two weeks.
At Siladen, guests are very fortunate to be able to snorkel and dive with turtles, and not only is there a phenomenal number within the park, there are nesting beaches here, too. Bunaken is home to five species, the most common being the green turtle, which makes up around 90% of the park's population. The common other species here is the hawksbill, which can be spotted munching on the reef. Encounters with loggerheads and olive ridleys are also possible though rather less common, and if you're really lucky, you might spot the much larger pelagic leatherbacks in deeper waters.


While turtles are not as frequently spotted on the reefs surrounding Siladen Island—instead preferring Bunaken—they do use the island's white sandy beaches to lay their eggs. Nests that are found on Siladen's beaches are carefully protected to ensure that the babies have the best chance of survival.
Once they hatch, the real battle begins. During the initial stages of life, they will need to learn how to dive properly, source their own food, and avoid predation from many of the reef inhabitants. Their shells will be soft, they will be weak swimmers, and only around two in 1,000 hatchlings will survive to sexual maturity. Those that do survive can live relatively free of predation, however, with only larger sharks and orcas being able to penetrate their solid shells.
Their only real threat is human activity. Floating plastic bags look much like jellyfish, a popular food for some species. Turtles can also get entangled in discarded fishing nets. And pollution makes them weaker and more susceptible to disease.
For more information about how you can help these amazing creatures, visit www.turtle-foundation.org.

RELATED ARTICLES
LATEST EQUIPMENT
Be the first to add a comment to this article.
Newsletter
Travel with us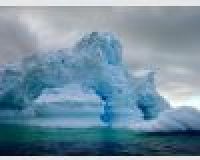 Antarctica
Plan Your Adventure >
Featured Photographer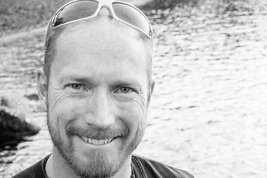 Stefan Beskow
Photographer
For me, one issue is more important than anything else. Time! When I dive I normally make long dives and try to dive whenever it's possible. Every dive is a potentially bad dive just as well a really good one, but you...