News
UW Technics Announces TTL Converter for Nauticam's Sony a7C Housing
By Ian Bongso-Seldrup, August 6, 2021 @ 03:00 AM (EST)
UW Technics has announced a new optoelectronic TTL converter compatible with the Nauticam NA-A7C housing for the Sony a7C. The user-installable device can be used in both TTL and manual modes with various Ikelite, Inon, Retra, Sea&Sea, and Subtronic strobes, and high-speed synchronization (HSS) up to 1/8000s is supported with Retra strobes. Optical TTL and electrical TTL triggering methods are possible separately or simultaneously.
Shipping now, the TTL converter is available from retailers such as Backscatter, priced at $450.

---

When purchasing underwater photography equipment like the products mentioned in this article, please support DPG by supporting our retail partner—Backscatter.com.
---

PRESS RELEASE
TTL-Converter for underwater strobes control for new NA-A7C Nauticam housing
Pavel Kolpakov, the inventor of innovative TTL flash control systems for underwater photos, shared information about the newest TTL circuit issued by his UW Technics brand. This product from UW Technics company is SONY compatible TTL circuit, - internal TTL Converter for Nauticam NA-A7C underwater housings, purposed for mirrorless full-frame SONY camera A7C.
UW Technics product #11078-HSS offers TTL and Manual exposure control of underwater strobes, also supports High-Speed synchronization (HSS) up to 1/8000s.
Easy user installation into Nauticam NA-A7C underwater housings
Products support most popular underwater strobes: Inon, Retra, Ikelite, Sea&Sea, and Subtronic
Combined Circuit
The combined circuit, consisting of Optical TTL and Electric TTL system is on a single board with both triggering methods available both separately or simultaneously. High-Speed Synchronization (HSS) up to 1/8000s for "Retra" strobes is also available onboard.
Photographers can use fiber optical cable or Nikonos sync cord for underwater strobes, according to preference. Dual sync cords (Sea&Sea, Ikelite) are supported as well.
Easy User Installation
Installation is very easy and takes around 1 minute. The electronic circuit is fixed by a special metal mount and 2 bolts.
Powerful LEDs of the TTL-Converter are inserted directly into Nauticam optical bulkheads.
Installation is described in the User's Manual included with the circuit.


Optional Electric Bulkheads
Optional electric bulkheads (with MicroMatch 4-pin plug) available for Nauticam housings (Nikonos, Ikelite, and S-6 style) are compatible with UW Technics TTL circuits. User can connect underwater strobes by sync cords, including dual sync cords. He has wide possibilities for assembling his own configuration of the flash control system, even can combine electric and optical TTL control for few underwater strobes simultaneously.
TTL Flash Lighting Accuracy
Tests showed very good TTL accuracy in a wide range of camera settings. Users can change aperture, shutter speed, ISO, metering type, etc., but TTL-Converter automatically supports appropriate intensity flash lighting. The newest firmware contains an accurate TTL profile for each strobe type: Inon Z330 / Z240 / S2000; Retra Pro, Ikelite DS161 / DS160; Sea&Sea YS-D1 / YS-D2 / YS-250; Subtronic Pro-270 / Pro-160. Strobe type can be easily set by onboard miniature 10-position rotary switch.
No Mechanical ON/OFF Switch
UW Technics TTL-Converters don't need any ON/OFF external switch. The device switches ON/OFF automatically via the camera command. This is a very comfortable feature for the user, he need not think about switching the device and need not have any mechanical switch on the housing.
Incredibly Long Battery Life
Battery life: 2 years in continuous working mode. Products have microcurrent consumption from a pair of CR2032 batteries and an automatic ON/OFF switch. Users need not care about the battery during the dive trip.
Easy Control via the Camera Menu
TTL circuit is fully controllable via camera menu, including switching: TTL / M, 1st/2nd Curtain sync, Slow sync, +/- Flash Exposure Compensation, Manual Flash Intensity Adjustment in M mode, Flash «Off» etc.
Comfortable Flash Intensity Adjustment via Camera Menu
Manual Flash intensity 1/64 …1/1 adjustment is available, using camera wheel and camera scale.
TTL circuit firmware has a special module, which allows photographers to use 3 variants of M mode, including classic method and advanced method as well. Advanced control allows adjusting underwater strobe light intensity manually via camera scale (approximately 1/64 ….. 1/1). In this case, the photographer does not need to operate dial switches on the strobe body, he or she can just keep their hands on the housing, switch M mode, and set the flash intensity by camera controls.
Specifications of TTL Converter:
Compatible photo cameras: Sony
Compatible underwater housings: Nauticam NA-A7C
Compatible strobes:

Inon Z-330, Z-240, S-2000;
Retra Pro (including HSS functionality)
Sea&Sea YS-250, YS-D1, Sea&Sea YS-D2 (made-in-China);
Ikelite DS-161, DS-160;
Subtronic Pro-270, Pro-160.

TTL outputs onboard: 2 optical + 1 electric
(+/- Ev) "Flash Exposure compensation" adjustment: yes
"TTL / M" mode switching: yes
Manual Adjustment of strobe intensity (by camera controls in "M" mode): 1/64…..Full
1st/2nd curtain sync mode: yes
Slow sync mode: yes
Continuous (serial) shooting mode: yes
Switching power "ON/OFF": automatic
Battery type: CR2032 (2 pcs.)
Battery life: 2 years
Compatible Fiber-optic cable: 613 fiber type (Nauticam #26216 / #26217, HowShot 613L etc.)
Compatible Electric sync cord type: Nikonos, Ikelite, S-6
Compatible Dual Electric sync cord brands: Sea&Sea, Ikelite
RELATED ARTICLES
LATEST EQUIPMENT
Be the first to add a comment to this article.
Newsletter
Travel with us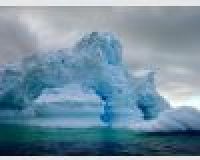 Antarctica
Plan Your Adventure >
Featured Photographer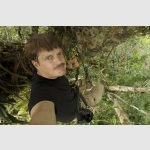 Tim Laman
Expert Photographer
Tim Laman is a field biologist and wildlife photojournalist. His pioneering research in the rain forest canopy in Borneo led to a PhD from Harvard and his first National Geographic article in 1997. Since then, he has pursued...