News
Underwater Camera Floods: Avoiding the High Water Mark
No subject scares underwater photographers more than having an expensive housed camera turn into an aquarium. Even a bit of water can turn electronics into a corroded mess.

Here are a few general tips on maintenance that should help you avoid finding Nemo in your housing:

1) Read the manufacturer's instructions. Yeah, that little pamphlet you put your beer on while you unpacked your new baby. Wipe it off and carefully read through it. Housings all vary in care and feeding. For example, some housings use silicone gaskets that don't need silicone grease. Some o-rings are not removable but need to be wiped off. Some housings have controls that are user-serviceable, some don't. Just read it.

2) O-rings are probably the most important and miss-serviced parts. There are lots of the little buggers on uw cases. In addition to the large, noticeable o-ring on the back cover, every control has one or two, as well as the ports or strobe bulkheads. Some are black, some are blue, some should be serviced, and many should not.

Following rule #1, you can generally service the rear, port and bulkhead o-rings as follows. Remove them carefully by pinching the o-ring at the corner and pulling it out/off. If it sticks, use the corner of a credit card to gently pry it up. Your credit card will work great, since it won't be of much use for anything else anyway after buying all of your photo gear. A blunted wooden cuticle remover also can also be useful, but do NOT use tweezers, screwdrivers, needle-nose pliers, vise grips or any other sharp, medieval devices.

Then just wash the o-ring in warm water with a bit of soap. Pat it dry completely with a lint-free dishtowel; NOT a paper towel or used Kleenex. Try not to stretch it as you dry it.

Examine the o-ring in a bright light. Use a magnifying glass if you're as old as I am. Look for dirt, cuts, dog, cat, rat, weasel and hamster hair. Be picky and meticulous; even the smallest hamster hair can ruin your day, and then you'll want to put the hamster in the housing and ruin his day. It really can get out of hand.

O-rings can get cut or abraded fairly easily as salt crystals form and slice them with their sharp edges. Replace them from your spares as necessary, and order replacements.

You do have fresh spares don't you? O-rings need to be stored in an air-tight bag away from strong sunlight. They get brittle with age, and should be periodically replaced.

If an o-ring is clean and in good shape, lubricate it with just a drop or two of the proper silicone grease. Do NOT use anything other than the grease that is from your housing manufacturer. For instance, using black o-ring grease on blue o-rings has been known to melt them, which generally results in you melting down when your housing floods.
Put a couple of drops on your fingertips and gently pull the o-ring through them to apply.

Now repeat the mantra; OMMM... "MORE IS NOT BETTER...MORE IS NOT BETTER...". Do NOT over grease. Silicone grease is ONLY a lubricant, NOT a sealant. All you want to see is sheen on the o-ring, not globs of grease. If you apply too much, all it will do is act as glue for sand and dirt to stick to.

3) Carefully clean the flanges and grooves where they contact the o-rings. Use foam swabs, or a cotton swab with a piece of lens tissue wrapped around the tip. Blowing them off carefully with a can of compressed air is ok, but try to blow the dirt OUT of the housing. Again examine all these surfaces carefully, they should not resemble "Beach Blanket Bingo" with sand everywhere, nor should there be any deep cuts or warping that would result in a bad seal. Do NOT apply grease to the flat surfaces.

4) Now carefully install the clean, greased o-rings, making sure they are not twisted and lay flat in their intended spots. If it seems out of shape, let it sit there for a minute, then try pressing it into place again. They can get heated and misshapen from your sweaty fingertips and enlarge slightly.
Continued at Optical Ocean...
RELATED ARTICLES
LATEST EQUIPMENT
Be the first to add a comment to this article.
Newsletter
Travel with us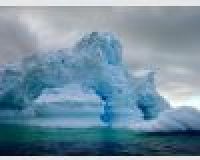 Antarctica
Plan Your Adventure >
Featured Photographer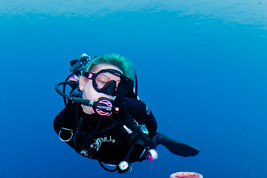 Allison Vitsky
Photographer
I learned to dive in 1992, but I never had much interest in imaging (underwater or on land) until 2006, when I visited the Solomon Islands. The combined exposure to Indopacific marine life and some fantastic photographers on...