News
Underwater Photography & Video Best of 2008
While probably very few of us think we were in the water enough in 2008, most of us can probably agree that 2008 was a great year for underwater photography and videography. At DivePhotoGuide we did our best to cover it all, from the latest camera releases to reviews of the latest housings and, as always, all the current diving and marine conservation news. We also published many interesting stories and trip reports from around the world. In what was a busy year in underwater imaging news, I have tried to narrow it down to best of the best. I picked my favorite 3 pieces of news in the following categories: Underwater photography news, underwater video news, marine conservation news, DPG related news, and then I chose my 5 favorite DivePhotoGuide articles of 2008 (that were not mine of course). Please feel free to comment on news you think I may have missed or overlooked. Here's to 2009 being as great as or even better than 2008!
Best Underwater Photography News of 2008
1. New groundbreaking DSLRS and point and shoot cameras hit the market
Perhaps the most talked about news of 2008 were all the quality cameras that hit the market. It seems that this year was the year many people finally bit the bullet and decided to upgrage - and with good reason.
Lastly, point and shoot users got what most of us would consider to be the top two high end compact cam eras ever- the
Canon G10
and the
Coolpix P6000
.
2. Strobe upgrages
Chances are that if you own an DSLR and housing, you also own at least one strobe. Strobes are obviously very important to our productivity underwater and better strobes can only mean better results.
In my opinion the most significant strobes of
2008 were the
Ikelite ds-160
,
Sea & Sea 110 alpha
,
Inon s-2000
all upgrades and the very popular models that came out in 2007 of before.
3. New technology increases productivity
Whether we like it or not, editing is part of the image making process. For most of us, that means we keep a careful eye on Adobe for upgrades on the two most popular editing programs Photoshop and Lightroom (and for Mac users, Aperture as well).
Photoshop got an upgrade this year when
CS4
was released. I understand a lot of work has been done under the hood and many photographers are still debating whether or not to upgrade.
If you're like me, then Lightroom is your tool of choice. When
Lightroom 2.0
was first released in beta there were a number of initial complaints, but Adobe was listening. They worked out the bugs, and it's now clear that Lightroom has a lot to offer.
Lastly, the iPhone 3G came out earlier this year and really is a tool that suits photographers very well. At the Wetpixel/DivePhotoGuide Cocktail party at DEMA, there were tons of iPhones being whipped out, displaying an ocean's worth of images. The iPhone is an "on-the-go" portfolio, not to mention the web browsing experience and applications have made it incredibly feature rich and functional.
Best Underwater Video News of 2008
As big as the photography news was in 2008, there was some really big industry breaking news in the world of video for 2008. To me none bigger than some RED updates.
1. Gates shows first RED housing at DEMA
Perhaps the most drooled over item being showcased at DEMA was
Gates new DEEP RED housing for the RED One camera
. While it's not set to be released until February 2009, the housing has probably
forced videographers to get a second
mortgage
changed the buying plans of many videographers, as RED One is truly revolutionary.
2. RED Digital Stills & Motion Camera (Epic & Scarlet) revealed
While the Red One is offered at a price that beats most cinematic quality video cameras, it still is probably out of the price range of most shooters. Fear not, RED also reavealed the
Epic and Scarlett.
3. Canon EOS 5D Mark II and Nikon D90 have HD video capabilities
While video people may feel a little dissed by me throwing in two still cameras in the video news, its hard to overlook the importance of the HD video capabilities of the Canon EOS 5D Mark II and Nikon D90. This new development does not just provide the capability to shoot HD video on an DSLR camera, but also to shoot video with various DSLR lenses. Way cool.
Best Marine Conservation News of 2008
2008 had many interesting, and even more sad and sobering stories about the state of the world's oceans. We understand that DPG readers love the ocean, and so we try and post the most important marine conservation news every day. Here were my top three.
1. Alibaba.com bans all sales and trading of shark fins on their sites.
A huge win for the sharks, with the understanding the war is not over. Either way,
this piece of news
announced at the end of the year really brought a smile to my face.
2. Marine survey discovers 100's of new species
Who said there was nothing left to discover?
The Census of Marine Life discovered hundreds of new marine species in Australia
. If you haven't yet seen the
videos
from DPG's video editor, and camerman for the Census of Marine Life, Rick Morris, well, you should.
3. Sea champion picked for ocean, air agency
2008 brought us a new president elect, and with that also a
new head of NOAA
, which means we have a new leader for our Oceans.
Best DivePhotoGuide News of 2008
I will speak on behalf of DivePhotoGuide and say that 2008 was a great year for us. So much happened, but in my opinion, these were the three most important.
1. DivePhotoGuide awarded best website at prestigious World Festival Of Underwater Images, Antibes.
What an honor.
It definitely felt great to be recognized for the all hard work. Thanks to our European representative Gyula Somogyi for doing such a great job at the shows and events in Europe and Russia.
2. Expanded editorial team
In 2008, DPG expanded its team. For me, the start of 2009 means its been a year
since I started working at DPG
. Also,
Keri Wilk
and
Richard Morris
also joined the DPG team this year. A special thanks to Jason & Wendy for always pushing the vision and providing the support. In 2009, we hope to grow even more.
3. DPG teams up with Humane Society to generate press against shark tournaments
Everyone at DPG cares a lot about the plight of the oceans. We try and do everything we can to help conserve what we love so much.
That's why we were so proud to team up with the Human Society in trying to stop the very unsustainable and inhumane shark tournaments.
Although more sharks are killed than the organizers or participants are willing to admit, the perceptual impact of these tournaments is the real danger, constantly putting sharks in bad light and portraying them as killers that are ok to be killed. We congratulate the Humane Society for spearheading this issue and pulling us in to document it.
Best DivePhotoGuide Reads of 2008.
It was impossible to pick 3, and really difficult to pick 5, but at the year's end these were my 5 favorite articles to read on DivePhotoGuide (excluding those I wrote of course!).
1. David Doubilet - Living Colors: Nudibranches
No story generated as much controversy, press and awe as
David Doubilet's Nudibranch story for National Geographic
. We made a post about the story, but I highly encourage you to read the national geographic article…if only to see the pictures.
2. Anacondas, River Dolphins, & Piranhas by Amos Nachoum
Amos Nachoum usually raises eyebrows with his trips. While it was a close call between this one and diving with Great Whites sans cage, the
Amazon adventure
was just too enticing. This was a truly exotic and unique underwater photography story and great read. You can see more from Amos at
BigAnimals.com
.
3. Conceptual Underwater Photography Project - Jason Heller
What is great about these first three articles is that they really pushed the boundaries of underwater photography and showed us something new. J
ason's conceptual photography
and accompanying story behind the project was definitely a DPG article highlight of 2008.
4. An Archipelago Adventure – Komodo by Keri Wilk
Keri was able to capture
his Archipelago Adventure
with a great story and a ton of breath taking images to go along with it.
5. Can You Identify This Frogfish?
Andy and Buck of Maluku Divers in Ambon sent us the photographs in early 2008. The pictures were interesting, and so were the comments that came
from the story in DPGs most highly commented article of 2008
.
Happy New Year to all!!!
So what were YOUR favorite stories of 2008?
(Add your comments and links below...)
RELATED ARTICLES
LATEST EQUIPMENT
Be the first to add a comment to this article.
Newsletter
Travel with us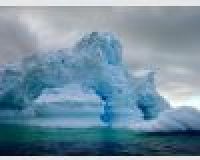 Antarctica
Plan Your Adventure >
Featured Photographer
David Baxter
Photographer
I really started to become a U/W Photographer after completing a 1-1 course it turned me from a happy snapper into a u/w photographer looking for the next amazing image - I love wide angle wrecks and reefs but also have a...