News
Underwater Photography Equipment Holiday 2012 Buyer's Guide
By DPG Editorial Staff, November 28, 2012 @ 08:00 AM (EST)
As if you ever needed a reason to get your hands on new underwater photography gear, this week launches the biggest shopping time of the season. Turkey's all gone and your big winter and spring trip's just around the corner.
We have compiled a list of the best gear available this fall. From the top-of-the line DSLRs to a compact camera for ultimate portability and the latest accessories, we have all the "hot gear" right here on DPG.
Underwater DSLR Systems

Nikon D800 in Nauticam Housing
We were lucky enough to get our hands on this setup for a review in the Cenotes and Fiji back in June. This 36-megapixel monster was one of the biggest DSLRs announced this year, featuring a 51-point AF system, native ISO of 100-6400, and EXPEED 3 imaging processing engine.

But don't be put off by the camera's size. As DPG contributor Keri Wilk wrote in his review, "good things do come in big packages." And you can wrap up your D800 package in a Nauticam housing, depth rated to 330 feet and featuring a unique multi-controller pad fo $3600. NA-D800 housing available at Backscatter.
Canon 5D Mk III
Not a Nikon shooter? Don't worry Canon fans, there's something on our list for you this winter. The new 5D Mk III impressed us with its 22-megapixel CMOS sensor and price tag of just $2500.

We got the first look at Sea & Sea's MDX-5DIII at this year's DEMA. The MDX-5D features large video button for easy HD video shooting and access to all important features. As far as its construction, the housing features large "water dam" on the inside, which helps line up the back/front and also serves to keep any residual water near the o-ring out of the housing.
The housing retails for $3199 and is available at Backscatter.
Underwater Compact and Consumer Cameras
FIX Fisheye S100
Canon's S series has long been one of the top compact systems in the underwater photography realm. The S100 has a CMOS sensor,12 Megapixels, a 24mm-120mm lens (from 28-105mm), 8 FPS shooting and an upper ISO of 6,400.

FIX Fisheye makes one of the most popular housings for this camera, and our retail partner Backscatter are offering an amazing deal—the housing for just $599. That's nearly $300 off the regular price and the opportunity to take home a top notch camera and housing for under $1000!

Olympus PEN 3
Evil cameras will be a popular gift this year, and with good reason, they are becoming legitimate alternatives for SLR users looking to save weight. One of the seasons hottest models is the Olympus E-PL3 ($699) which features a super-fast autofocus and SLR-esque image quality.

Backscatter is offering the Olympus housing , strobe, and tray system for just $2269.
Sony RX100 and Nauticam Housing
The Sony RX100 has been the consensus top compact of the year. It's not cheap, but if you're a true compact enthusiast, the specs are hard to pass up.

Now you can house this top-notch point-and-shoot in an equally impressive Nauticam housing. The NA-RX100 retails for $950, and features all the build quality of an SLR housing for a compact. The Sony RX100 and NA-RX100 are available Backscatter.
Underwater Video Gear

Backscatter Wahoo
Tired of having a stiff neck after shooting some slightly out-of-focus DSLR video using the built-in LCD? Well, then you might want Backscatter's Wahoo housing for the Sony CLM-V55 LCD monitor on your wish list this winter. With access to all the monitor's cool features such as Focus Peaking and Zoom, the Wahoo allows you to finally get that sharp DSLR video you've been craving.

With it's new "quick-disconnect" proprietary bulkhead, taking off the monitor takes less than 30 seconds and requires NO tools, making setup and breakdown a snap. The housing retails for $1,399.00 and can be attached to most DSLR housings. The monitor is available separately for $499.99.


GoPro Hero 3
GoPros are fast becoming standard equipment for underwater photographers and videographers due to its ease of use and ability to be mounted virtually anywhere (including on top of your camcorder or DSLR housing). The newest incarnation of the GoPro Hero, The GoPro Hero 3, brings 4K video (albeit at 15fps) and built-in WiFi to the compact camera price level.

Backscatter is now taking pre-orders for the GoPro Hero 3 System with Sola 500 for $831.98 which includes A GoPro Hero 3: Black Edition, the custom Backscatter Flip Magic Filter, a Sola 500 Video Light, and Backscatter Handle, Tray, and Flex-Arm.
Equinox Underwater HD-8 Housing
If you're looking into getting into video but don't want to take a second mortgage out, you should take a look at the complete line of Equinox housings. Their new Equinox HD-8 Housing supports a variety of camera models from the Prosumer FX-7 and V1-U to the NEX-VG10. All for a reasonable base price of $1,349.00.

Upgrade to the "X" model to get an LCD monitor back. Both are available at Backscatter.
Amphibico Rouge
RED Epic and Scarlet Cinema cameras are taking over! Nearly every major manufacturer has a housing on offer at DEMA this year. With Epic's 5K RAW Video with 18 stops of Dynamic Range, this is the camera that everyone wants. The most interesting housing to be shown at DEMA this year was the feature-rich Amphibico Rouge.
The Amphibico Rouge features the electronic handles that are de rigeur on Amphibico housings and allow access to the majority of major camera functions. In addition, the focus and zoom are controlled via electronic servo as opposed to the manual gears found on all other housings. Available for a belt-tightening base price of $12,999.00 this may not end up in your stocking this year unless you were really really nice.
Underwater Photography Accessories

Sola Nightsea
Fluorescence photography and videography has made a resurgence with the advent of high-output LED lighting. The new Nightsea Sola Video Light provides the high-output necessary to experiment with fluorescence in a compact, affordable, $749.00 package. With a special clip-on cover that returns the light to a natural white color, it means it is the only light you need to take.
Hero Flip-Filter
Do you have the flat-oft GoPro dive housing? Take advantage of Backscatter's blowout pricing on the Flip-in Magic Filter for only $39.00. Using a Magic Filter removes the blueish cast that video and images shot near the surface show. Return the color to your GoPro underwater video and still be able to flip-out the filter when you get out of the water for some topside footage fun.
Lightroom 4 for the Underwater Photographer
Doug & Lorenza Sloss are here to help with your Holiday Editing! These two have been producing easy-to-follow tutorial videos on Photoshop & Lightroom geared specifically to the Underwater Photographer. Their newest addition to their suite is Lightroom 4 and includes over 11 hours of tutorials covering all aspects of the workflow from downloading to editing and showcasing your images. This edition is available on USB stick and works for both Mac & PC. Stay tuned to DPG for the review of this version!
---
When purchasing underwater photography equipment like the product mentioned in this article, please support DPG by supporting our retail partner -- Backscatter.com.
RELATED ARTICLES
LATEST EQUIPMENT
Be the first to add a comment to this article.
Newsletter
Travel with us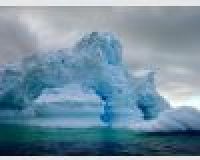 Antarctica
Plan Your Adventure >
Featured Photographer
Sean Wu
Expert Photographer
Fashion and commercial photographer Sean Wu makes a splash for a living. He imagines, creates and then captures underwater scenes that defy trends and suspend gravity. Wu have produced remarkable images for beauty, fashion and...