News
An Underwater Photographer's Guide to DEMA 2019
By DPG Editorial Staff, November 6, 2019 @ 10:00 PM (EST)

It's the happiest place on Earth. No—not that place. In less than a week, gleeful underwater image-makers and divers will join the queue outside the DEMA Show in Orlando, Florida to get the first glimpse at the latest gear and trends in the industry.
Fortunately for you, DPG has the "fast pass" to the thrill ride that is DEMA. Our editorial team will be hitting the show floor from minute one to bring you all the goings-on in our heralded DEMA Show coverage. Whether you want to know about the latest GoPro accessory or snag a peek at the shiniest mirrorless camera housing, we will be visiting every imaging related booth posting daily reports. We're kicking off coverage with this preview guide for those underwater photographers attending the show.
While the gear analysis remains the center of our coverage, our editorial staff will also be sniffing out the latest travel trends, mingling with the dive industry elite, and sharing all the shenanigans from the much-anticipated 2019 DPG-Wetpixel Underwater Imaging Party. Oh, and speaking of that, you can snag your super-exclusive invite to the partay at the bottom of the article. See you in the Sunshine State!

The show floor's going to get crowded—so be sure to get there early
DEMA Underwater Imaging Booths
10 Bar – 638
Aquatica – 420
Backscatter Underwater Video & Photo – 521
Bigblue Dive Lights – 434
Canon USA – 219
DivePhotoGuide – 534
DryCase – 2338
Fantasea Line – 532
Fisheye – 732
Gates Underwater Products – 433
GoPro

– 2242

i-Divesite (iD Hydrophilic) – 333
Ikelite – 421
Isotta (Isotecnic) – 335
Keldan – 247
Kraken Sports – 633
Light & Motion – 463
Light Monkey – 2615
Nauticam – 531
Paralenz

– 1075

Pegasus Thruster – 631
Prawno

– 406

Sea&Sea – 1449
Seacam USA – 728
SeaLife Cameras (Pioneer Research) – 1629
Ultramax – 321
Vivid-Pix – 537
Xit 404 – 720

DEMA Underwater Imaging Seminars
Gear can get you only so far. So, while it might be easy to spend the whole show drooling over new cameras, housings, lights, and accessories, we suggest taking advantage of the Underwater Imaging Seminars. These brief-but-informative learning sessions are led by some of the biggest names in underwater photography—and they're entirely free! So put down that piece of brand-new gear, pick up a notepad, and get ready to learn!
Image Resource Center (Booth #327)
Wednesday, November 14
10:30AM – 11:15AM
Big Ideas for Little Things
Sponsored by: Fisheye Co.
A comprehensive discussion of creative macro lighting techniques that will take your images and videos to the next level. Presented by Hergen Spalink
11:30AM – 12:15PM
Dirty Tricks for Underwater Photographers in Post
Sponsored by: Backscatter
It's easy to find editing advice for topside photos, but harder to dig up useful techniques for underwater images. These tips and tricks are developed specifically for underwater shooters—some clean and simple, some downright dirty, but all of them essential for any post-production bag of tricks. Presented by Erin Quigley
12:30PM – 1:15PM
The Best Cameras Underwater Right Now
Sponsored by: Ikelite
The technology available on the market today makes it an exciting time whether you're new to underwater photography or thinking about updating your system. You probably don't have the time or money to go out and shoot every camera model. Steve Miller has access to all of the latest gear and knows how they perform in the water. He breaks it down for you with recommendations for the best models from among Canon, Nikon, Sony, Olympus, and Panasonic; from compact to mirrorless and DSLR. Presented by Steve Miller
1:30PM – 2:15PM
Project Baseline: Diving to Save the World
Sponsored by: Global Underwater Explorers
Project Baseline (PB) is a 501(c)(3) nonprofit whose mission is to engage divers and snorkelers to record change in the world's underwater environments and to engage with others to preserve natural and cultural treasures. Their mission is a Call to Action for all divers to become the voice for the underwater world that they love but too often take for granted. PB has engaged over 450 divers to document sites in 42 countries, conducted over 7,500 dives, and contributed more than 3,200 pictures and over 57,000 temperature readings to a public database while collaborating with academic, government, and conservation entities to foster ongoing programs. PB is seeking support and participation from ALL divers to achieve viral growth in the strength of our voice as advocates for the preservation of the underwater world. Together, we can RESTORE & PRESERVE THE TYPE OF WORLD WE LOVE & WANT TO LIVE IN. Presented by Todd Kincaid
2:30PM – 3:15PM
Cutting-Edge Wide Angle
Sponsored by: Nauticam
A look at how to blend the latest wide-angle optical and camera technology with traditional techniques to transform what is possible underwater. Presented by Todd Winner
3:30PM – 4:15PM
Under Thin Ice – Filming in Cold Water
Sponsored by: Paralenz
Jill Heinerth shares stories and footage from a new critically acclaimed documentary shot in Arctic waters. She offers insight on the challenges of filming narwhals, beluga whales and even polar bears while dealing with difficult water conditions and aggressive animals. Presented by Jill Heinerth

Thursday, November 15
10:30AM – 11:15AM
Wide Angle Photography with a Full Frame Mirrorless Camera
Sponsored by: Ikelite
Learn how full-frame mirrorless cameras are reshaping the way you shoot underwater. We will be discussing Canon EOS R/RP, Nikon Z6/Z7, and Sony A7/A9 full frame mirrorless cameras, the best lenses for use underwater, shooting with an electronic viewfinder, and more. You'll also learn how mirrorless cameras are different from DSLR shooting and how to decide between full-frame and cropped sensors. Presented by Steve Miller
11:30AM – 12:15PM
Underwater Imaging Frontiers
Sponsored by: Gates
Underwater imaging technology constantly evolves, providing fresh new opportunities and challenges for motion imaging pioneers. We'll explore the latest in camera, gear and optics such as HDR, 8K, probe lenses and ultra low light. Presented by John Ellerbrock
12:30PM – 1:15PM
The Zen of Underwater Strobe Placement
Sponsored by: Backscatter
I often get asked "Where do I put my strobes?" to which my response is "What do you want to light?" By asking this simple question, learn where to place your strobes for what YOU want to light and improve both your lighting and your composition. Presented by Jim Decker
1:30PM – 2:15PM
Underwater Pictures of the Year
Sponsored by: Ocean Geographic
This session focuses on the latest trend and techniques among the world's best underwater pictures; the session also reveals how to win the Portfolio – David Doubilet, Animal Behavior – Doug Perrine, ONEOCEAN – Dr Sylvia Earle, Black & White – Ernie Brooks, Seascapes with Model – Stephen Frink, Compact Class – Dr Alex Mustard, Music and Pictures – Michael AW, Blackwater Dr William Hamner – Awards for Outstanding Achievement OG Pictures of the Year competition. Presented by Michael Aw
2:30PM – 3:15PM
External Video Monitors and Recorders in Your Workflow
Sponsored by: Nauticam
Exploring the benefits and tackling the strategy of adding an external monitor or recorder to your video workflow. Presented by Hergen Spalink
3:30PM – 4:15PM
Mastering Macro: Mike Discusses His Secrets to Lighting
Sponsored by: Kraken Sports
Mike shares his insight on creating compelling and inspiring macro images. Off-camera lighting, backlighting, snooting, adding color and capturing movement are just a few of the topics discussed. Expand your shooting repertoire by learning the theories of how to make compelling macro images with a QnA session directly after the talk. Presented by Mike Bartick


Image-processing guru Erin Quigley drew a big crowd at the Image Resource Center last year

Friday, November 16
10:30AM – 11:15AM
Think Small
Sponsored by: Nauticam
An in-depth look at creative macro and super macro techniques that leverage the latest optical tech to create unique images. Presented by Todd Winner
11:30AM – 12:15PM
Photogrammetry – Technology or Magic? – The Future of UW Imagery
Sponsored by: Paralenz
Digital underwater photogrammetry is a very new take on an old technique. Modern technology combined with skilled and competent divers is a great mix to achieve unprecedented outcomes from underwater imaging. Meticulous and proper documentation of a dive site or submerged artifacts can be rewarded by a stunning 3D model. Photogrammetry is the science of taking measurements from photographs. It has rapidly become a key part of exploration projects and is an incredible way of sharing underwater sites with the non-diving world. Pioneered with the Mars wreck in Sweden, it is unsurpassed as an archaeological tool. Presented by John Kendall
12:30PM – 1:15PM
How to Shoot Amazing Underwater and Topside Footage with Your Action Camera
Sponsored by: Backscatter
Learn how to shoot underwater, topside, and social elements to make a compelling and complete dive trip video with your action cam that your friends and family will love. Topics include underwater video shooting techniques, topside time lapses, stable handheld video, as well as capturing amazing aerial footage. Presented by Joel Penner
1:30PM – 2:15PM
Mastering Color in Underwater Video
Sponsored by: Keldan
A fresh look at the use of video lighting and color filters to get rich, realistic color back into your underwater video. Presented by Hergen Spalink
2:30PM – 3:15PM
DaVinci Resolve 16 – What's New for Underwater Filmmakers
Sponsored by: Gates
DaVinci Resolve has emerged as a de facto standard, providing a rich editing feature set with remarkable ease of use. A classically daunting task like color grading is straightforward in Resolve, even from our massively color-shifted underwater environment. Resolve 16 includes fresh tools the underwater motion image maker will find incredibly useful, such as Object Removal. With a few mouse maneuvers, whoosh! The errant fin is gone. Pete Lightowler will demonstrate this and other valuable devices within Resolve. Presented by Pete Lightowler
3:30PM – 4:15PM
He Shot, She Shot – Working Together to Make Better Images
Sponsored by: Tabata
Although underwater photography is generally considered to be a solitary pursuit, Andy and Allison spend most of their free time photographing marine life together. Using stories and his-and-hers images from some of their favorite dives, they'll discuss the power and passion that teamwork can bring to underwater photography. Presented by Andy & Allison Sallmon

Saturday, November 17
10:30AM – 11:15AM
Continuous Lights: Not Just for Video, Disrupting Strobes Above and Below the Surface
Sponsored by: Light & Motion
Light & Motion has been a leader in the underwater lighting space for the past 3 decades. As mirrorless cameras begin to dominate the camera landscape, users are switching to continuous light to keep up with the speed of today's shooting. Continuous light provides "what you see is what you get" results to allow shooters to work faster than ever. Light & Motion – Beyond bright, we are Progressive, consistently delivering the most innovative, powerful, lightweight lights on the market. We are Certified, the first dive light brand meeting the rigorous ANSI-NEMA FL-1 testing protocol for all lighting products, thereby ensuring validity of all specifications. And we are Makers, the only lighting brand to build all our products in the USA. Light & Motion products come with a 2 year enhanced guarantee. Presented by Karl Lindstrom
11:30AM – 12:15PM
"Black Is the New Blue" – Blackwater Diving and Photography
Sponsored by: Kraken
Discover the secret world of blackwater diving. Explore the open ocean at night for the ultimate photo ops and encounters. This session will take divers on a journey of what it's like to dive in the open ocean at night and discover the unique animal life that makes up a portion of the "vertical migration" of planktons. Mating nautilas, blanket octopus, rare fish and fish larva, rhomboid squids and more. This session will expand on the encounters and images, technique and gear needed to accomplish this style of diving that is taking the dive community by storm. Mike will also showcase his "Best of 5" winning award photos, all shot while blackwater diving. Presented by Mike Bartick
12:30PM – 1:15PM
Living the Dream as an Underwater Photographer
Sponsored by: Ikelite
Ikelite Ambassador Ken Kiefer tells the story of what it means to be a professional underwater photographer. From pool sessions to open water, Ken has done it all. Get the story behind some of his most interesting location shoots including shooting models with sharks and wild crocodiles, diving with transformers in NASA's Neutral Buoyancy Lab, and more. Presented by Ken Kiefer

DEMA Underwater Imaging Party
Why are those folks on the DEMA show floor checking their watches? Probably making sure not to miss a big meeting or presentation. Nope! They're counting down the minutes to the 2019 DPG-Wetpixel DEMA Underwater Imaging Party!
The impatience is understandable: This event is a staple of the industry and returns poolside at the Rosen Centre with a generous supply of booze, snacks, and good times. There's no invitation needed, but make sure to get their early to take full advantage of the complimentary food and drinks. And remember, it's not a pool party until someone jumps into the pool. Just saying...

RELATED ARTICLES
LATEST EQUIPMENT
Be the first to add a comment to this article.
Newsletter
Travel with us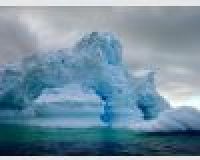 Antarctica
Plan Your Adventure >
Featured Photographer
Phillip Colla
Expert Photographer
Phillip Colla is a natural history photographer. He focuses on wild marine mammals, the California kelp forest, inhabitants of remote eastern Pacific islands, National Parks of the American West and, most recently, waves and...