News
An Underwater Photographer's Guide to DEMA 2017
By Joseph Tepper, October 20, 2017 @ 03:00 PM (EST)

Orlando is known as "The City of Beautiful." And this central Floridian city will be especially stunning in a little over a week when all the greatest underwater imaging people gear rolls into town for DEMA 2017.
The annual trade show held by the Diving Equipment & Marketing Association is the largest gathering in the industry. Nearly 10,000 attendees get up to date with hot new trends in travel, meet scuba celebs, and attend parties (though there's only one that matters).
There's a lot going on at the show. And if you're an avid DPG reader, then what matters most is likely all things underwater imaging. Fortunately, we've put together this handy "Underwater Photographer's Guide to DEMA 2017," which is designed to help maximize your experience in Orlando. Of course, make sure to note the details for this year's DPG-Wetpixel Underwater Imaging Party.
Not going to make it to DEMA this year? We've got you covered there, too, with our unrivaled, daily coverage of the show—including the latest gear and trends. Click over to our DEMA 2017 Home Page for the latest updates.

Make sure to arrive early before the show floor gets crowded
Image Resource Center
DEMA's central hub for everything underwater photo and video is the Image Resource Center. This is the area of the show floor that features the vast majority of equipment manufacturers, and where you'll want to spend most of the time. As well, the IRC is centered around a presentation area (booth #523), which hosts a variety of exhibitions of the latest gear and imaging techniques.


The Image Resource Center features informative presentations on a variety of topics
DEMA Underwater Imaging Booths
10 Bar – 635
Acquapazza – 533
Aquatica – 423
Backscatter Underwater Video & Photo – 417
Big Blue Lights – 435
Canon U.S.A. – 707
DeepBlu – 1653
DivePhotoGuide – 537
DryCase – 2416
Fantasea Line – 723
Fisheye – 426
Gates Underwater Products – 629
Ikelite – 617
Innovative Scuba and Tovatec – 815
Intova – 815
Keldan – 534
Kracken – 727
Light Monkey – 2717
Nauticam – 429
New World Publications – 1939
Pegasus Thruster – 634
ReefNet – 539
Sea & Sea – 1343
Seacam USA dba Waterhouse Tours – 632
SeaLife Cameras (Pioneer Research) – 515
UltraLight Control Systems – 719
Ultramax – 418
Vivid-Pix – 725
XIT 404 – 623
DEMA Underwater Imaging Seminars (Booth #523)
Wednesday, November 1
11:00 AM–11:45 AM
Underwater Optics Fundamentals
Underwater, everything changes. Light is refracted, distorted and tortured by an unforgiving medium. Adapting to these changes is crucial, and a fundamental understanding of underwater optics key to capturing great images. Presented by John Ellerbrock
12:00 PM–12:45 PM
The Power of Imaging
1.3 TRILLION photos will be taken this year. How are you using photo in your business? Is it helping? A picture can say more than a thousand words—it has a potential to say 10's of thousands when SHARED by customers. Join this session and learn how to leverage the Power of Imaging. Presented by Rick Voight
1:00 PM–1:45 PM
In Water Workflow
Capturing good images doesn't always happen easily. By putting more thought into your underwater workflow you can increase your success rate, take control of your equipment and spend more time being creative. In this lecture, Hergen Spalink will walk you through an underwater workflow that will get you and your equipment working in sync to maximize your time underwater with a camera. Presented by Hergen Spalink
2:00 PM–2:45 PM
Ten Ways to Unlock Your Underwater Videos
During this session Cristian will encourage attendees to use creativity to discover a compelling story in every dive. From stories of his award winning wildlife sequences to funny diaries from dive trips, you will be inspired to use every opportunity you have in your diving adventures to tell a story. Your only limit will be the depth of your imagination. Presented by Cristian Dimitrius
3:00 PM–3:45 PM
Into the Black
Explore open ocean diving at night. Capture images of planktonic subjects migrating from the depths or drifting in the blackwater. Join us for a science meets photography discussion on blackwater diving, where to do it and how. Learn more about the gear used and techniques for capturing images of small transparent subject matter, recommended lenses, the pluses and minuses of backscatter, lighting and dive techniques. Presented by Mike Bartick
4:00 PM–4:45 PM
Saving Our Oceans: 11th Hour Heros Are Actively Making Our First Project a Success
Our proactive team comprised of all volunteers will address the critical state of our oceans; the seas can no longer provide the foods for our global population. This is very urgent concern. Come learn and join us. Presented by Larry McKenna
Thursday, November 2
11:00 AM–11:45 AM
Video Editing Essentials
This session investigates how to create impactful videos with an oversaturated sea of video content and shrinking consumer attention spans. Peter will detail tips on editing your videos in order to stand out and captivate your audience through a live demonstration. Topics include-storyboarding, shooting for the edit, building a timeline and creating dramatic effect with audio. Presented by Pete Lightowler
12:00 PM–12:45 PM
Water Contact Optics
Explore the advantages of lens systems designed completely for use in water! Beginning with the Nikonos lenses from decades ago, these optical systems are engineered entirely as underwater corrective and conversion optics, and not adaptations of in air designs. Water contact lenses treat the entire system—camera, lens, port, air, and water—as a whole, and account for the air-water interfaces in a conversion lens design to achieve the best image quality possible. Presented by Todd Winner
1:00 PM–1:45 PM
Filers and Lights: In-Water Video Color Correction
Getting "correct" color is one of the biggest challenges faced by underwater videographers. A couple of simple tools can be extremely beneficial. Filters, which block the excess blue and cyan light found at depth, and lights, which paint back in full spectrum color, are the keys to success. Come learn more! Presented by Todd Winner
2:00 PM–2:45 PM
Successful Wide-Angle Photography
Wide-angle photography is one of the more difficult techniques to master underwater. Learn simple techniques to demystify what can be an intimidating skill to learn. From balancing natural and artificial light, proper lens selection, and shooting techniques, learn the skills needed to produce consistently better wide angle shots. Presented by Jim Decker
3:00 PM–3:45 PM
Composition Is King
We have evolved to live on land, which means that our time underwater is limited. Make the most of it by focusing your energy on creating not only unique images, but more of them. Be the camera! Presented by Steve Miller
4:00 PM–4:45 PM
Pushing the Limit: Camera Equipment, Skills, and Techniques
In this session Michael AW teaches you how to stretch your camera's capabilities to it's maximum capacities. Learn how you can improve your skills to capture beyond ordinary pictures and why you should push the limit of your patience and perseverance. Presented by Michael AW
Friday, November 3
11:00 AM–11:45 AM
SEACAM: From the North Pole to the South Pole
Taking the costly camera and housing with you to either Pole requires some consideration. Photographing Ocean Giants underwater also requires knowing what lenses and settings to use to capture these rare and unique moments. I will go through all of these issue and share images from my numerous trips to these distant locations. Presented by Amos Nachoum
12:00 PM–12:45 PM
Dirty Tricks for Underwater Photographers in Post-Processing
It's easy to find editing advice for topside photos, but harder to dig up useful techniques for underwater images. These tips and tricks are developed specifically for underwater shooters—some clean and simple, some downright dirty, but all of them essential for any post-production bag of tricks. Presented by Erin Quigley
1:00 PM–1:45 PM
The Challenges and Solutions of Photographing Ocean Giants
There is enormous satisfaction in photographing Ocean Giants; however, there are more than usual issues to consider first—such as safety, logistics, skill level, team selection. Photography comes only after these issues are addressed. What is my unique angle of view that lead to publication and financial return? How do I achieve my visual goal? I will share with you my proven path and offer you opportunity to master it. Presented by Amos Nachoum
2:00 PM–2:45 PM
Travelin' Light with Photo Gear
Over 90% of underwater photos/videos this year were shot with high-performance, compact cameras. At the same time, ultralight dive and travel gear has exploded onto the dive travel market. Dive businesses can help make the dive traveler's experience better, easier and more fun (and more profitable for themselves) by helping divers combine all or most of their equipment into airline carry-on back packs and bags. Join us to learn new approaches. Presented by Cheryl Patterson and Sandy Sondrol
3:00 PM–3:45 PM
Circular Logic
The use of 8–15mm zoom lenses is becoming increasingly popular among underwater photographers, and it's no wonder; with the right subject and conditions, this lens can be an incredibly powerful creative tool to produce breathtaking circular images. In this talk, we'll summarize our experiences with this lens on both full-frame and cropped sensor cameras, including discussions about gear choice and subject selection, as well as demonstrations of what can go right (and what can go very wrong). Presented by Andy and Allison Sallmon
4:00 PM–4:45 PM
The Power of the Torch
This session is designed to inspire underwater photographers to explore alternate methods of lighting: backlighting, sidelighting and two-point lighting using a continuous light source, snoots and then combining the two. This session will include images shot with macro, wide-angle lenses and includes short video clips. Presented by Mike Bartick
Saturday, November 4
11:00 AM–11:45 AM
Canon Technology that Is Enabling Capture of Images of Creatures Never Seen Before
Join us to discuss the technology behind the high ISO camera used to shoot amazing images of creatures never seen before. We will also review 4K technology, what to look for now and what the future may bring. Although not a discussion about a specific product line, attendees are welcome to ask questions related to photo. video and print. Presented by Ed Meyers
12:00 PM–12:45 PM
How to Shoot Amazing Underwater and Topside Footage with Your Action Camera
Learn how to shoot underwater, topside and social elements to make a compelling and complete dive trip video with your action cam that your friends and family will love. This session covers topics which include underwater video shooting techniques, topside time lapses, stable handheld video, as well as capturing amazing aerial footage. Presented by Joel Penner
1:00 PM–1:45 PM
Get It Right, Get Creative
Join this visual session designed to help photographers to improve their macro images by discussing various methods and techniques that will add punch to their portfolio. Learn how to shoot in a sunny environment, capture small animal behavior, and how to use super macro and how to break bad habits. This is a session filled with inspiring images and will include an open discussion for Q&A. Presented by Mike Bartick
2:00 PM–2:45 PM
Deep-Sea Exploration with the Smithsonian Institution
Join underwater photographer/Ikelite ambassador Barry B. Brown on an exciting day in the life aboard the "Chapman" research vessel shooting deep-sea photos for the world-famous Smithsonian Institution and SIRENAS medical research group. This session will include never-before-seen photos and videos of life in the Caribbean darkness. Presented by Barry Brown
DEMA Underwater Imaging Party
Made it this far through the guide? You deserve a reward: Here's your official invite to the 2017 DEMA Underwater Imaging Party, co-hosted by DivePhotoGuide and Wetpixel. If you had only three hours to attend DEMA, this is where you need to be—surrounded by the awesome people of the underwater photo industry.
This year's party returns poolside at the Rosen Center Hotel on the evening of Thursday, November 2nd. It will kick off at 8PM, with a healthy supply of free drinks tickets provided. There will also be grub, music, and a good time to be had by all until last call (TBD).
A big thanks to the generous sponsors of the 2017 DEMA Underwater Imaging Party: Aquatica, Backscatter, Gates, Lembeh Resort, Nauticam, Salaya Beach Houses, Solmar V, and Xit 404.
RELATED ARTICLES
LATEST EQUIPMENT
Be the first to add a comment to this article.
Newsletter
Travel with us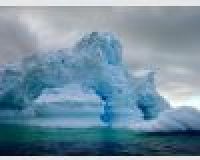 Antarctica
Plan Your Adventure >
Featured Photographer
Michel Lonfat
Expert Photographer
I started diving in 1986 in Papua New Guinea. I decided to try underwater photography during a trip in Thailand in 2003. Since then, I always dive with my Camera. Actually I focus my passion of photographing fish from fresh...