News
An Underwater Photographer's Guide to DEMA 2012
It's that time of year again- DEMA time! We're less than a week out from diving's biggest event.
It's also the time of year that most underwater photo and video manufacturers come out with all their new products. If you are going to be at the show in Las Vegas, we have put together a little guide of all the underwater photography related booths. But most importantly, stop by the DPG booth and say "hi."
Can't make it to the show? Not to worry. As always, DPG editors will be all over the expo floor with full, live coverage of new products, scuba celebs, and, of course, the biggest bash in the industry: DPG/Wetpixel's Cocktail Party…Las Vegas style!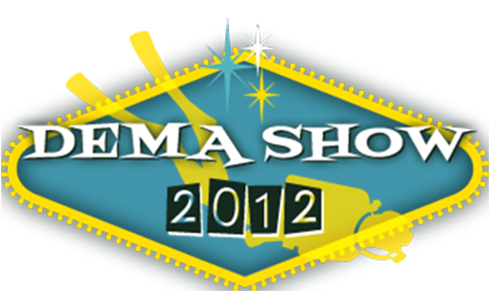 DEMA 2012 Underwater Imaging Center:
The mainstay of underwater photography and video at DEMA is the Underwater Imaging Center. Come visit DPG at booth 1245 (come get a picture with Mr. Turtle!) and explore the best that the Underwater Imaging Center has to offer.
Also make sure to pick up a subscription or copies of the latest issues of Scuba Diver- Through the Lens from the SD-TTL booth 1247.
DEMA 2012 Underwater Photo and Video Booths:
Aquatica - 1049
Backscatter uw Video & Photo – 652
Beneath the Surface – 547
Bigblue dive lights – 452
Bonica Precision Inc. - 1345
BS Kinetics GmbH – 645
Canon U.S.A. Inc. – 552
DivePhotoGuide.com - 1245
Epoque World Co. Ltd.- 1348
Equinox Housings – 845
Fantasea Line - 1449
Gates Underwater Products, Inc. – 1149
Ikelite - 1445
Keldan - 648
Light & Motion – 1145
Nauticam International Ltd. – 449
Nocturnal Lights – 650
Northern California Underwater Photographic Society - 1053
ReefNet- -1549
Sea and Sea - 750
Seacam USA dba Waterhouse Tours – 745
SeaLife Cameras (Pioneer Research) - 1351
UltraLight Control Systems - 747
XIT 404, LLC – 1151
DEMA 2012 Image Resource Center Seminars
Wednesday, November 14

11:00 AM - 11:45 AM
From Passion to Profession
Sponsored by Gates Underwater Products, Inc., Booth 1149
These passionate professionals will share their stories on how they followed their dreams and turned their passion for diving and videography into the the profession of a lifetime!
Presented by David Ulloa, Jenny Adler, Dee McHenry

12:00 PM - 12:45 PM
Filming and Photographing People
Sponsored by Dive Into Your Imagination, Booth 746
As underwater image creators, we love to film marine life, yet to reach a larger market, people need to see people. Learn tips and tricks of how to get great photos and videos of people.
Presented by Annie Crawley

1:00 PM - 1:45 PM
Underwater Wonders of the National Park Service
Sponsored by National Park Service Submerged Resources Center, Booth 1547
The National Park Service has always strived to create a visitor experience that both educates and engages the public. Join NPS Photographer Brett Seymour as he showcases the underwater world of your National Parks in 3D.
Presented by Brett Seymour

2:00 PM - 2:45 PM
Capture Stunning Video with a Point & Shoot Camera
Sponsored by Backscatter Underwater Video & Photo, Booth 652
Ready to shoot simple video or add POV action to your professional system? Joel Penner of Backscatter will share his secrets of capturing the best color and his creative shooting techniques with inexpensive point & shoot cameras.
Presented by Joel Penner

3:00 PM - 3:45 PM
Self Shooting on DSLRS
Sponsored by Nauticam, Booth 449
DSLR revolutionized the way movies can be created and this also can be applied for UW films. Learn here how to get the best from your DSLR cameras and start doing your own underwater movies.
Presented by Cristian Dimirius


Thursday, November 15

11:00 AM - 11:45 AM
The Art of Filming Sharks
Sponsored by DivePhotoGuide.com, Booth 1245
Professional underwater filmmaker Joe Romeiro will explain the techniques and preparation for filming sharks and creating dramatic, professional quality, short films.
Presented by Joe Romiero

12:00 PM - 12:45 PM
Creative Underwater Photography Lighting Techniques
Sponsored by ReefNet Inc., Booth 1549
Explore various underwater photographic lighting techniques including backlighting, snoots, off-camera strobing, and ultraviolet strobe filters to create more dynamic and interesting images.
Presented by Keri Wilk

1:00 PM - 1:45 PM
Photo Plus Video Equals Imaging
Sponsored by Dive Into Your Imagination, Booth 746
Every camera today shoots both photos and high def video? Learn how you can get great results with both photography and video by shifting how you think about imaging and how to decide when to shoot photo or video.
Presented by Annie Crawley

2:00 PM - 2:45 PM
Cave Diving with a Video Camera
Sponsored by Gates Underwater Products, Inc., Booth 1149
Experienced cave diver and underwater cameraman David Ulloa shares expertise on getting professional cave diving video while maintaining safe cave diving procedures.
Presented by David Ulloa

3:00 PM - 3:45 PM
A Simplified Approach to Add Drama and Impact to your Photos
Sponsored by UltraLight Control Systems, Booth 747
Isolate your subject and pay more attention to the surrounding negative space to give your pictures more punch. By focusing on the area surrounding your subject, you will get better quality images in camera.
Presented by Steve Rosenberg


Friday, November 16

11:00 AM - 11:45 AM
Underwater Modeling: A Guide from Both Sides of the Lens
Sponsored by TUSA, Booth 750, 2660
Adding a diver to your underwater photographs. Other subjects include the care and feeding of your model, making and enforcing important wardrobe decisions, and how to achieve perfect diver silhouettes without advanced Photoshop classes.
Presented by Andy Sallmon & Allison Vitsky-Sallmon

12:00 PM - 12:45 PM
Professional Underwater Videography with DSLRs
Sponsored by Nauticam, Booth 449
Cristian Dimitrius, renowned Brazilian wildlife filmmaker and photographer, share his knowledge about DSLRs aquired in works he has done for BBC, National Geographic and his TV Show in Brazil. Its a true inspiring experience with tips for all aspiring wildlife filmmakers.
Presented by Cristian Dimirius

1:00 PM - 1:45 PM
Getting the Most from Your Compact Camera
Sponsored by Backscatter Underwater Video & Photo, Booth 652
Learn the settings, techniques, and proper gear setup to get the best results from your compact camera. Topics covered include, exposure, focus, strobe positioning, composition, and wide angle and macro photo techniques.
Presented by Jim Decker

2:00 PM - 2:45 PM
How to Plan a True Underwater Photography Expedition
Sponsored by DivePhotoGuide.com, Booth 1245
National Geographic photographer Daniel Botelho will explain how to prepare for a true underwater expedition - including researching the right time and place, acquiring permits and other logistics, and getting the shots in extreme conditions.
Presented by Daniel Botelho

3:00 PM - 3:45 PM
Shoot, Cut, Share - Easy Underwater Video
Sponsored by Nauticam, Booth 449
Today's cameras make capturing high definition video available to everyone. SLR's offer a cinematic look and production quality video with an unprecedented choice of lenses. Even small point and shoot cameras offer HD video. In this seminar we'll present an overview of how to shoot these cameras and then edit and share the result.
Presented by Christopher Parsons


Saturday, November 17

11:00 AM - 11:45 AM
Wide Angle Lighting Techniques
Sponsored by Dive Into Your Imagination, Booth 746
Discover how you can capture whale sharks, mantas, and large reef scenes using a combination of natural and added light. Whether you are shooting photo or video you will learn techniques to capture captivating scenes.
Presented by Annie Crawley

12:00 PM - 12:45 PM
Dark Light
Sponsored by Scuba Diver AustralAsia Magazine, Booth 1247
Aaron will share the technique of high contrast lighting and shadows. He will explain how shadows can be used to bring out textures, create separation and mood.
Presented by Aaron Wong

1:00 PM - 1:45 PM
Dive the World - The International Dive Magazine
Sponsored by Dive the World, Booth 445
What is the editorial ideas behind DIVE THE WORLD - The International Dive magazine and how do you get your images and stories published in the most visually ambitious dive magazine on the market?
Presented by Jesper KjØller
RELATED ARTICLES
LATEST EQUIPMENT
Be the first to add a comment to this article.
Newsletter
Travel with us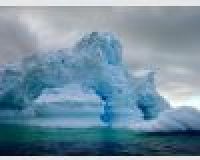 Antarctica
Plan Your Adventure >
Featured Photographer
Steve Jones
Expert Photographer
Steve Jones is an underwater photographer and journalist based in the UK. He is a photographer-in-residence at the Ocean Geographic Society and a member of the Ocean Artists Society. He has over 25 years diving experience and...