News
Underwater Photo and Video Holiday Gift Guide 2021
By DPG Editorial Staff, December 20, 2021 @ 06:00 PM (EST)

Yes, friends, the holiday season is in full swing, and there are plenty of awesome deals on underwater imaging gear out there for the taking—all you have to do is, well, take! To help you in your quest, we present our epic 2021 Underwater Holiday Gift Guide!
As ever, we've rounded up the hottest new products that have been released over the last quarter, and added a generous sprinkling of our favorite gear and gadgets of the moment. Get in the festive spirit and treat yourself (and others)!
| | | |
| --- | --- | --- |
| CONTENTS | | When purchasing underwater photography equipment like the products mentioned in this article, please support DPG by supporting our retail partner—Backscatter. |
1. Interchangeable-Lens Cameras

Canon EOS R5
While the new R3 has grabbed the headlines of late, it can't match the R5 for video. Indeed, there are few cameras on the market capable of capturing 8K/30p video internally at 4:2:2 10-bit quality—with no crop. The R5's 4K talents are equally impressive, with up to 4K/120p 4:2:2 10-bit recording for velvety-smooth cinematic playback at quarter speed. This is an awesome tool for photographing fast big animals in ambient light too, with those huge 45MP images captured at 12fps with continuous autofocus (using Canon's second-gen Dual Pixel CMOS AF system). $3,900 | www.canon.com | www.backscatter.com
Who Should Buy It?
Much has been made of the R5's inability to record for long periods due to overheating, but the underwater cinematographers who will love this camera won't care about that since they're capturing footage measured in seconds rather than minutes. At the same time, while 8K may be overkill right now, this impressive resolution allows you to make significant crops that open up creative avenues that just aren't possible with cameras that only shoot 4K.

Housing Options

Ikelite: The U.S. company does a "200DL" housing that's depth-rated to 200 feet, but if you're a snorkeler, surfer, or shooter doing pool portraits, and you only need a housing good to 50 feet, you can opt for this "50DL" version (and save $200). Aside from the depth difference, the housings offer very similar features: signature ABS-PC body and transparent back, Dry Lock (DL) port system, and large control levers for the shutter release and AF-L button. As standard, you get an M16 port for an HDMI bulkhead, but you have the option of adding a large-bore M24 port, allowing you to attach an Atomos Ninja V/V+ monitor/recorder via HDMI 2.0. $1,495 | www.ikelite.com | www.backscatter.com
Inon: If you want a housing to match your Inon strobes, the Japanese company—which is pretty selective about the cameras they choose to make housings for—has obliged in the case of the EOS R5. Their "X-2" housing has a lightweight aluminum construction and ships with a tray, handles, and quick mount brackets—cleverly allowing you to switch between horizontal and vertical shooting orientations. The housing ships with an integrated TTL converter, calibrated for use with Inon strobes, that gives you the ability to control strobe power manually from the camera. $3,550 | www.inon.jp



Nikon Z7 II
The Z7 was Nikon's first foray into full-frame mirrorless, and when we tested the camera in 2019, we found it came close to delivering the "mirrorless D850" experience many had hoped for. With the Z7 II, Nikon didn't rock the boat too much, choosing to refine an already capable camera rather than completely reinvent it. The new Expeed 6 processors provide a crucial performance boost, slightly enhancing continuous shooting to 10fps but greatly improving buffer capacity with a threefold increase. On the video side, the Z7 II can capture 4K/60p video with only a slight (1.08x) crop, compared to the first generation, which maxed out at 4K/30p. You can output Blackmagic RAW or ProRes RAW to the Atomos Ninja V external recorder with a modest $200 upgrade. $3,000 | www.nikonusa.com | www.backscatter.com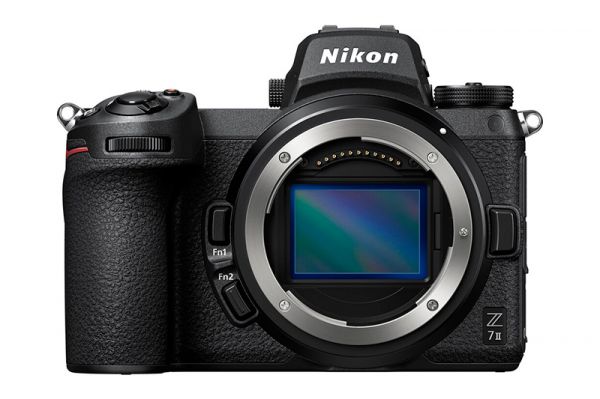 Who Should Buy It?
While the Z7 II's 45.7MP images and 10fps burst shooting make it a powerful tool for still photography, the camera is also a more interesting proposition for videography than its predecessor: 4K/60p allows playback at half speed for that all-important cinematic look. Still, with rivals capable of capturing 4K/120p, Nikon needs to continue upping their game if they want to compete for the "hybrid" shooters…

Housing Options

Nauticam: The NA-Z7II is part of Nauticam's N120 port system, which supports native Z-mount optics as well as F-mount lenses with the Nikon FTZ adapter (using the same ports needed for their application on Nikon DSLR housings). As usual for Nauticam, complex internal rerouting of controls ensures that levers and buttons are exactly where they need to be next to the integrated handles. Optical bulkheads are included, as is the circuitry required to manually trigger your strobes, and you have the option of upgrading to a TTL converter if desired. $4,596 | www.nauticam.com | www.backscatter.com
Aquatica: Machined from high-grade aluminum, anodized, and finished with tough powder coat paint, Aquatica's housing allows you to mount and unmount Nikon's FTZ adapter without removing the camera, and there are separate lens releases for both F- and Z-mount lenses. The company's Surveyor vacuum system is included as standard equipment, and the housing is available in three configurations: with double Nikonos bulkheads, with single Ikelite bulkhead, and with dual optical bulkheads and LED trigger. A large-bore 24mm bulkhead allows you to hook up a monitor/recorder via HDMI 2.0 cables. $2,549 | www.aquatica.ca | www.backscatter.com

Sony a7C
With its long-running, hugely popular a6000 and a7 lines, Sony has dominated both the APS-C and full-frame mirrorless camera market for years. But with the a7C, they did something that took everyone by surprise and broke the mold: combining the compact form factor of the former with the full-frame sensor of the latter. The result is an absolutely tiny, ultra-lightweight full-frame camera with a spec sheet that's not that different to the a7 III's: 24MP BSI CMOS sensor, 5-axis image stabilization, 10fps continuous shooting with AF, and 4K/30p video capture. $1,800 | www.sony.com | www.backscatter.com
Who Should Buy It?
If you want a small full-frame camera, it doesn't get much more travel-friendly than this. Keep in mind, though, that while you'll be able to get the most out of that lovely full-frame Sony glass, those lenses are going to add some serious heft to your rig.

Housing Options

Ikelite: Depth-rated to 200 feet, this "200DL" housing features ergonomically designed levers for shutter and autofocus, a large soft-touch zoom knob, and hard-anodized aluminum buttons. As well as getting out-of-the-box manual electrical triggering of strobes by various manufacturers, you have the option of adding a TTL converter for automatic strobe exposure with Ikelite DS-series strobes. The M16 port means you can attach an Atomos Ninja V monitor/recorder via HDMI, allowing you to capture the a7C's best quality 4K/30p 4:2:2 8-bit video. $1,595 | www.ikelite.com | www.backscatter.com
Nauticam: Like their housings for the full-frame a7 series, Nauticam's NA-A7C is built around the N100 port system and features integrated handles, ergonomic control placement, and the company's vacuum check and leak detection system as standard. There's also a large-bore M24 bulkhead, allowing you to connect an Atomos Ninja V external recorder via HDMI 2.0. The big draw for many shooters will be the housing's compatibility with Nauticam's water contact optics, particularly the WWL-1 wide-angle conversion lens, which provides a 130° field of view in combination with Sony's ultra-compact FE 28–60mm f/4–5.6. $3,189 | www.nauticam.com | www.backscatter.com

Panasonic Lumix S5
Perhaps better known for their videocentric GH-series Micro Four Thirds mirrorless cameras, Panasonic also produces excellent full-frame mirrorless cameras with competitive video specs. The latest is the "entry-level" S5, which features the same 24MP BSI CMOS sensor and in-body 5-axis image stabilization found in the higher-end S1, and the ability to record 4K/30p video at 10-bit 4:2:2 using the full sensor width. If you hook up an Atomos Ninja V external recorder, you can record 12-bit RAW at 5.9K/30p and 4K/60p. $1,700 | www.panasonic.com | www.backscatter.com
Who Should Buy It?
With the S5, you can start your full-frame mirrorless journey for the same price as the GH5 II. Just remember that full-frame lenses will cost you, compared to their Micro Four Thirds counterparts.

Housing Options

Ikelite: Videographers can make the most of the S5's high-quality RAW output to the Atomos Ninja V by custom-ordering Ikelite's housing with a large-bore M24 port, which supports HDMI 2.0. Otherwise, the "200DL" housing offers a full complement of features: lightweight ABS-PC body, ergonomically levers for shutter release and autofocus, and hard-anodized aluminum buttons. You get out-of-the-box manual electrical triggering of strobes and you can have TTL flash exposure with Ikelite DS-series strobes by adding an optional TTL converter. $1,795 | www.ikelite.com | www.backscatter.com
Nimar: Made of high impact resistant technopolymer and depth-rated to 200 feet, Nimar's S5 housing features a removable grip with ball mount (with the option of adding a second handle), transparent back for a full view of the camera and main O-ring, and a built-in vacuum leak detector. The housing ships with an optical LED flash trigger for manual triggering of strobes by various brands. $1,450 | www.nimar.it
2. Fixed-Lens Cameras

GoPro HERO10 Black
Physically identical to the HERO9 (apart from minor cosmetic tweaks), the HERO10 received a major overhaul of its innards, including a new 23.6MP sensor and a new processor, allowing the new model to double the frame rates of its predecessor—5.3K/60p and 4K/120p vs 5K/30p and 4K/60p. You can pull significantly larger stills from the footage as well: 19.6MP stills from 5.3K video (compared to 12MP images from the HERO9's 4K video). And with HyperSmooth 4.0, your underwater wobbles will never be seen again. $430 | www.gopro.com | www.backscatter.com
Who Should Buy It?
Whether it's your main rig or a B-roll camera, everyone should have one—especially this impressively spec'd new model. The best part? Since the HERO10 is physically unchanged, you can happily pimp your camera with everything you need (see Accessories below).

Housing Options

GoPro: Sadly, they don't call it a "Super Suit" anymore—why change such a brilliant name?—but GoPro's own "Protective Housing and Waterproof Case" is all most of us need to stick our cameras in the water and start shooting stuff. More importantly, this little housing is the way to go if you want to slap on filters (to make your colors pop) and lenses (to capture epic reef scenes or teeny tiny critters). $50 | www.gopro.com | www.backscatter.com
Isotta: Yup, it says "9 Black" on the outside, but as we've already pointed out, housings designed for the HERO9 work just fine with the HERO10. In this case, you get a bomb-proof enclosure carved out of aluminum and splashed with Isotta's signature red paint—which is sure to attract the jealous eyes of fellow budding cinematographers. The housing is depth-rated to 650 feet(!), features the company's handy one-handed open/close, and boasts a removable hood offering a clear view of the rear LCD in bright conditions. And yes, it is still, of course, compatible with Backscatter's oh-so-essential FLIP filter system. $473 | www.isotecnic.it | www.backscatter.com
SeaLife SportDiver for Smartphones
When it launched a little over a year ago, SeaLife's SportDiver housing could only be enjoyed by the iPhone contingent (as far back as the iPhone 7/7 Plus). Now, with the addition of the Android version of the app, pretty much anyone with a smartphone can start channeling their inner Cousteau. The polycarbonate housing communicates wirelessly with your phone via Bluetooth Low Energy, so you can reliably navigate the app's functions using the four buttons on the rear along with the nice big shutter release. Opt for housing only or go for the bundle with tray, grip and Sea Dragon 2500 photo/video light. $300 (SportDiver only) | $650 (SportDiver Pro 2500 Set) | www.sealife-cameras.com
Olympus Tough TG-6
It doesn't look very exciting! Would you prefer pink and purple stripes? But it's only 12 megapixels! It only takes nine to fill the average magazine cover (really!). But you can't change lenses! True, though you can always add a wet lens for epic wide-angle captures. And lest we forget the feature that puts the little TG-series in a class of its own: its awesome Microscope Mode, which allows you to capture jaw-dropping super-macro images of the littlest critters in the sea. What's more, with the TG-6, you can access Microscope Mode in Aperture Priority and Program Auto, giving you the option to choose small apertures for nice dark backgrounds and improved depth of field. $400 | www.getolympus.com | www.backscatter.com
Who Should Buy It?
With the TG-6's Microscope Mode, you can produce eye-popping shots of tiny creatures that would be very difficult or impossible with almost any other camera system. Want to shoot reefscapes, wrecks and big animals? No problem. Just snap on a dedicated attachment like Backscatter's M52 0.50x wide-angle wet lens.

Housing Options

Olympus: For each iteration of the TG series, there has been a solid and reliable dedicated Olympus housing that will satisfy the needs of the vast majority of underwater shooters. In the case of the TG-6, it's the PT-059, a polycarbonate housing that is waterproof down to 150 feet, features fiber-optic ports for connecting strobes, and sports a 52mm threaded mount for wet lenses and filters. $300 | www.getolympus.com | www.backscatter.com
Ikelite: While a wide-angle wet lens will allow you to shoot the big stuff with the TG-6, there is another way: the (dry!) Olympus FCON-T02 converter, which provides a diagonal fisheye perspective when the camera lens is zoomed, and an awesome circular fisheye perspective when the lens is set to 24mm. This combo is perfect for wide-angle underwater subjects and Ikelite makes a housing with optical grade acrylic dome specially designed for it. Shoot everything from macro to fisheye—and split shots, too—on the same dive! $550 | www.ikelite.com | www.backscatter.com
3. Lighting

SeaLife Sea Dragon 3000SF Pro Dual Beam
The Sea Dragon 3000SF Pro Dual Beam is the latest addition to SeaLife's ever-expanding catalogue of photo/video light and torches. As the name suggests, the new light offers a 3,000-lumen flood beam (with a 90° beam angle underwater) and includes a spot beam—a 1,500-lumen affair with an 11° beam angle underwater, which can be used for creative snoot-type lighting effects. Two additional LEDs provide a 180-lumen red light, which assist your camera's autofocus, allow you to see your gauges, and also won't scare off skittish fish. $550 | www.sealife-cameras.com

Ikelite DS51 II, DS160 II, DS162 and DS230
New strobes don't come around every day, but Ikelite didn't mess around when it recently announced not one but four new models—the 50Ws DS51 II, the 160Ws DS160 II and DS162, and the 213Ws DS230. All of them stick to the successful formula the company has followed for years—straight flash tube for the entry-level strobe (DS51 II) and circular xenon flash tubes for the higher-end strobes—but the two top models (DS162, DS230) enter fresh territory for Ikelite: In the center of that circular tube is a COB LED light array that produces a 2,500-lumen wide beam powerful enough to be used as a video light! $495 (DS51 II) | www.ikelite.com | www.backscatter.com | $995 (DS160 II) | www.ikelite.com | www.backscatter.com | $1,295 (DS162) | www.ikelite.com | www.backscatter.com | $1,495 (DS230) | www.ikelite.com | www.backscatter.com
| | |
| --- | --- |
| | |
| DS51 II | DS160 II |
| | |
| DS162 | DS230 |
Backscatter Mini Flash and Optical Snoot
Big strobes for big scenes are all very well, but if you're a macro shooter, you don't need a vast, powerful beam. For such tasks, you want a compact strobe specially designed for shooting macro: the Backscatter Mini Flash (MF-1). And wouldn't it be handy to have full control over the beam's size and shape? Just attach Backscatter's matching Optical Snoot (OS-1), place the modeling light just the way you want it, and fire away! Oh, and they can shoot bigger stuff, too. As our reviewer put it: "The MF-1/OS-1 combination is now a permanent fixture in my gear bag and one that I will continue to use on future trips for macro, close-focus wide angle, and wide angle." $400 (MF-1 and OS-1 combo) | www.backscatter.com | $350 (MF-1) | www.backscatter.com | $150 (OS-1) | www.backscatter.com
4. Accessories

Backscatter FLIP10 for GoPro
The GoPro may be a niftly little video camera, but it can't fix the physics of your footage turning to blue mush as you descend. For that, you need Backscatter's FLIP filter system, which restores the reds, oranges and yellows in your clips for eye-popping color at any depth. Now in its tenth iteration, FLIP10 is compatible with the latest model and all the way back to the HERO5. Get a kit with one or two filters included, or go the whole hog with the Pro Package, which bundles a couple of filters plus another crucial GoPro accessory: Backscatter's +15 Macromate Mini close-up lens. $160 (Pro Package) | www.backscatter.com | $80 (Two Filter Kit) | www.backscatter.com | $40 (One Filter Kit) | www.backscatter.com

Inon UCL-G165 SD and UFL-G140 SD for GoPro HERO10
Inon has a solid reputation for its wet lenses, and the company offers two that are aimed at GoPro users: the UCL-G165 SD wide close-up lens and the UFL-G140 SD semi-fisheye conversion lens. The former gives you an angle of view of around 110° but allows you to get as close as two inches from your subject. The latter offers an impressive 140° field of view, almost completely restoring the GoPro's maximum on-land angle of view. To use the lenses with your GoPro, you'll need Inon's SD Front Mask, which features a bayonet-type mount that makes it a breeze to switch between lenses. $70 (SD Front Mask) | www.inon.jp | www.backscatter.com | $220 (UCL-G165 SD) | www.inon.jp | www.backscatter.com | $380 (UFL-G140 SD) | www.inon.jp | www.backscatter.com
SeaLife Micro Wide Angle Dome Lens
When the Micro 3.0 was announced, among the headline upgrades—4K/30p recording with no crop, faster 10fps burst shooting, minimal shutter lag, and a higher-resolution 2.4-inch LCD—was a more subtle one: a new sharper built-in lens with a field of view of 100°. By comparison, the lens on the Micro 2.0 had a 130° field of view, but distortion and corner softness were both noticeable. SeaLife's newest lens is thus the perfect companion to the Micro 3.0, converting its 19mm equivalent lens to an equivalent focal length of 13.3mm, but with minimal distortion and corner softness. $350 | www.sealife-cameras.com

AOI UWL-03 0.73X Wide Angle Conversion Lens for Action Camera & Phone
Specially designed for action cameras and smartphones, AOI's new wide-angle wet lens corrects for the distortion caused by the flat port of an underwater housing and allows you to get much closer to subjects—as much as four times closer, according to AOI. The lens attaches to compatible housings using a locking bayonet-type mount called Quick Release System-02 (QRS-02), or Q2 for short. With an underwater angle of coverage of up to 140°, you can capture the biggest animals, largest wrecks, and most expansive reef scenes. $200 | www.aoi-uw.com | www.backscatter.com
Ikelite Ball Arm System for HDMI Monitors
With its pioneering TTL automatic exposure and high-quality strobes, Ikelite is a top choice among photographers, and the company has been pushing to improve its systems to make them just as well suited to videographers. You now have the option of custom-ordering housings with a large-bore M24 port, allowing you to hook up an Atomos Ninja V/V+ via HDMI 2.0. Ikelite's new ball arm system tackles the practicalities of using a monitor/recorder (in a housing), allowing it to be quickly and easily positioned wherever desired—for example, above the housing or directly behind it. The ball arm system comprises three 5-inch Ball Arms, three Standard Ball Clamps, and one Sliding Ball Mount. $350 | www.ikelite.com

Atomos Ninja V+
The Atomos Ninja V has held a virtual monopoly on monitor/recorders for enthusiast filmmakers, but the three-year-old model has started to show its age: It maxes out at 4K/60p ProRes RAW. Enter the Ninja V+, which is capable of capturing 8K/30p ProRes RAW from cameras like the Canon EOS R5, as well as 4K/120p ProRes RAW from models such as the Sony FX6/FX9 and Z Cam E2 and E2-M4. Expect the top resolution from other 8K monsters like the Nikon Z9 and Sony Alpha 1 to be supported in the future. $1,000 | www.atomos.com | www.backscatter.com

---

When purchasing underwater photography equipment like the products mentioned in this article, please support DPG by supporting our retail partner—Backscatter.com.
RELATED ARTICLES
LATEST EQUIPMENT
Be the first to add a comment to this article.
Newsletter
Travel with us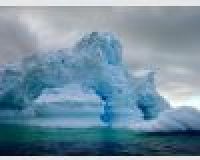 Antarctica
Plan Your Adventure >
Featured Photographer
Mallory Morrison
Photographer
Mallory was raised in the San Francisco Bay Area. She went to UC Santa Cruz and received her bachelors in Art, focusing in Photography. Right out of school, she enrolled at Brooks Institute of Photography in Santa Barbara,...