News
Underwater Photo and Video Holiday Gift Guide 2019
By DPG Editorial Staff, November 29, 2019 @ 09:00 AM (EST)

TGIF! But no more so than today, Black Friday, for this is the day when you'll see the most awesome deals on underwater imaging gear start appearing!
To assist you in the quest to get your retail therapy fix, we've put together this guide to the latest cameras, housings, lights, and accessories: Whether you want to upgrade your entire rig or just find a cool new toy to get creative with, we've got you covered. So what are you waiting for? Grab your credit card(s) and let's get started…!
| | | |
| --- | --- | --- |
| CONTENTS | | When purchasing underwater photography equipment like the products mentioned in this article, please support DPG by supporting our retail partner—Backscatter. |
1. Full-Frame Cameras

Sony a7R Mark IV
While the likes of Nikon, Canon and Panasonic have been playing catchup in the full-frame mirrorless game, Sony has been steadily refining its highly regarded Alpha 7 line. Now in its fourth incarnation, the a7R is unquestionably the one to beat: The new 61-megapixel BSI-CMOS sensor leaves the competition in the dust, the mature autofocus system is among the best around, and you can shoot a burst of 68 shots at 10fps with continuous AF. Add to that a very high-resolution 5.76M-dot EVF, 4K/30p video at 100Mbps, and 5-axis image stabilization, and you've got a hybrid beast that will give rivals a run for their money. $3,500 | www.sony.com | www.backscatter.com
Who Should Buy It?
The Sony a7R IV is a serious camera for serious money, and the massive 61MP files it creates will be overkill unless you're a pro or planning on doing some heavy cropping or hanging stuff on the wall. Pro videographers might want to look elsewhere, since there's no 4K/60p on offer here.

Housing Options

Aquatica: Built from "aerospace grade" aluminum with an anodized coating and powder coated paint, Aquatica's housing aims to put every control in just the right place, and even offers full access to the new joystick for AF point selection. The Surveyor vacuum system comes installed as standard, and there are three possible configurations: with dual Nikonos connectors, a single Ikelite connector, or twin optical connectors. $2,950 | www.aquatica.ca | www.backscatter.com
Nauticam: The latest a7R housing from Nauticam features a number of improvements over its predecessors: Principal among them is the large-bore M24 accessory port for connecting a monitor/recorder such as the Atomos Ninja V via HDMI 2.0. Nauticam has also increased the zoom/focus gear ratio for faster and more precise control of the lens for video. Naturally, you'll also benefit from some of the best ergonomic design in the business. $3,050 | www.nauticam.com | www.backscatter.com

Panasonic Lumix S1H
With the S1 and S1R, Panasonic's first forays into full-frame mirrorless were video-oriented and stills-focused cameras with 24.2MP and 47.3MP sensors, respectively. Six months later, the company launched the S1H, an even more cinema-centric camera, with a slew of impressive video specs: 4:2:2 10-bit internal recording, 4K/60p 10-bit recording, DCI 4K format at 400Mbps (compared to the S1's UHD 4K at 150Mbps), and even 6K/24p. Your money is also getting you 5-axis in-body stabilization, twin UHS-II SD card slots, and "unlimited" record times. $4,000 | www.panasonic.com | www.backscatter.com
Who Should Buy It?
It's not only about video resolution: The S1H's advanced video features and tools are aimed squarely at (well-heeled) seasoned videographers with the skills to make the most of them. More casual hybrid photo/video shooters will be better off with the significantly more affordable S1, which is still very well-endowed in the video department.

Housing Options

Ikelite: Whether you opt for the S1, S1R or S1H, Ikelite has you covered with their fully featured housing. On offer are the signature light gray ABS-PC body and transparent back; ergonomic shutter release and AF-ON button control levers; and a large, soft-touch knob for smooth zooms. The optional DL3 DS Link TTL Converter can be added for TTL exposure using one or two compatible Ikelite DS-series strobes. $1,695 | www.ikelite.com | www.backscatter.com
Nauticam: With the NA-S1H, Nauticam has put video front and center with the inclusion of the large-bore M28 bulkhead supporting HDMI 2.0 connections to external monitors/recorders like the Atomos Ninja V and Shogun Inferno (in Nauticam monitor housings, of course). There's also support for Sigma's MC-21 EF-to-L adapter, which allows the use of Sigma EF-mount lenses and focus/zoom gears for those lenses. $3,790 | www.nauticam.com | www.backscatter.com
Nikon Z6
With its ultra-high-resolution (45.7MP) sensor and ultra-fast (9fps) burst shooting capabilities, the Z7 has received more than its fair share of attention. But the Z6, its identical-looking sibling, is likely to be more appealing to a wider group of users: Not only is it much cheaper, it also has more to offer the videographer, its full-pixel readout and oversampling in 4K promising better video quality than that produced by the Z7. You can also record 1080/120p video for slow-motion, and output 10-bit Log footage to an external recorder. $1,700 | www.nikonusa.com | www.backscatter.com
Who Should Buy It?
Committed dabblers in video should definitely choose the Z6 over the Z7, but to get the most out of the camera, you'll need to use an external recorder. Time to channel your inner Cousteau!

Housing Options

Sea&Sea: As well as working with the same ports and gears for Sea&Sea's DSLR housings, the MDX-Z7 accommodates the use of F-mount lenses with Nikon's FTZ mount adapter. The machined aluminum housing also features built-in handles and even includes a window for viewing the camera's top LCD panel. Add the optional Optical YS Converter for fiber-optic triggering of compatible Sea&Sea strobes in TTL and manual modes. $3,600 | www.seaandsea.jp | www.backscatter.com
Subal: Built to last from aluminum alloy that's hard coated and finished with powder coating paint, Subal's Z6/Z7 housing features a special sled for mounting the camera to allow quick and precise insertion. Users can choose from a range of viewfinders and strobe triggering options, including TTL exposure with compatible Sea&Sea and Inon strobes. $3,800 | www.subal.com | www.backscatter.com

2. Cropped-Sensor Cameras

Sony α6400
In much the same way that Sony's full-frame offerings have been ahead of the pack, the company's APS-C sensor α6000 line has set the standard by which others are measured. In the middle of the range is the α6400, flanked by the entry-level α6100 and the flagship α6600 (both of which were recently released and so housings are still in the works). Inheriting the autofocus capabilities of the full-frame α9 and α7/α7R III, the α6400 boasts a 24.2MP sensor, 11fps continuous shooting, and both 4K/30p and 1080/120p video from the full sensor width. $900 | www.sony.com | www.backscatter.com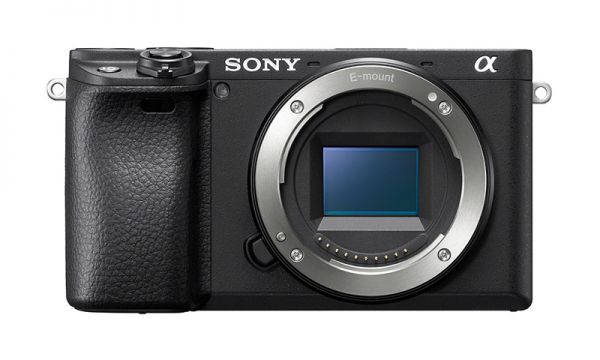 Who Should Buy It?
The distinguishing feature separating the α6400 and α6600 is 5-axis in-body image stabilization, a feature that underwater shooters can really do without—especially considering the extra $500 you need to spend. Otherwise, the α6400 is a solid choice for photographers and videographers of all levels—especially if you want a more maneuverable, more travel-friendly rig.

Housing Options

Fantasea: With its injection-molded polycarbonate build keeping weight down while maintaining robustness, the FA6400 housing is a great match for Sony's diminutive powerhouse. Trigger strobes with fiber-optic connections via the dual ports or add bulkheads for electrical triggering, and enjoy peace of mind with the integrated vacuum check and leak detector—the Fantasea Hybrid Vacuum Safety System. $775 (housing only) | www.sonydive.com | www.backscatter.com | $998 (bundled with lens port and zoom gear) | www.backscatter.com

Nauticam: If you want to splurge on an aluminum housing, Nauticam's NA-A6400 won't disappoint, with its integrated handles and ergonomically arranged controls. Keep shooting (or recording) for longer with the handy optional 2500mAh battery pack, which is hooked up to the camera via USB. Optional magnifying viewfinders (45º and 180º) further enhance the usability of the EVF. $1,730 | www.nauticam.com | www.backscatter.com
Canon EOS Rebel SL3
If you want to upgrade from your compact (or your phone!), don't rule out a "bulky" DSLR—especially if it's as tiny as Canon's EOS Rebel SL3. Inarguably, you get more for your dollar with a DSLR like this: a 24-megapixel APS-C CMOS sensor, the latest DIGIC 8 processor, Dual Pixel CMOS AF, 5fps continuous shooting, and 1080p video at up to 60p with no sensor crop. That's an impressive set of specs for only… $600 (with EF-S 18–35mm kit lens) | www.canon.com
Who Should Buy It?
An APS-C size sensor is a major step up from the itty-bitty sensor in your compact, and paired with some half-decent optics, the SL3 will allow users to reap the benefits in sharpness, dynamic range, and low-light performance—all of which make a huge difference in the challenging conditions underwater. If you pine for 4K, this isn't the camera for you, however: Its 4K/30p video comes with a heavy crop, so 1080/60p is the way to go.

Housing Options

Ikelite: The perfect partner for the businesslike SL3 is surely Ikelite's inexpensive but full-featured housing. For your modest outlay, you get a built-in TTL circuit, so there's no need to pay extra for a separate converter: You can immediately start shooting with one or a pair of the company's DS-series strobes for spot-on flash exposures every time. The best part? Ikelite is currently bundling the housing with the camera kit for further awesome savings. $1,895 | www.ikelite.com

Canon EOS M6 Mark II
Canon did something interesting when it released the update to its cropped-sensor mirrorless EOS M6: The company gave us basically the same camera in DSLR and mirrorless forms. Both the 90D and M6 Mark II boast 32.5-megapixel APS-C CMOS sensors, DIGIC 8 processors, Dual Pixel CMOS AF with 5,481 manually selectable AF points, and the ability to record both 4K/30p and Full HD with no crop. All else being more-or-less equal, though, the M6 Mark II will save you a few hundred bucks and give you an overall lighter, smaller system—the reason why mirrorless will one day be king. $850 | www.canon.com
Who Should Buy It?
Unless you've already got a shelf full of awesome EF-S and EF lenses, the EOS M6 Mark II makes for a fine centerpiece of your new underwater rig—whether you shoot stills only, record the odd video clip, or put together fully-fledged underwater films.

Housing Options

Ikelite: The US-based company is first to market with its housing for the EOS M6 II, and those used to Ikelite's DSLR housings will have a very shallow learning curve. You get the Dry Lock Micro port system, ergonomically fashioned levers for shutter release and AF-ON, and laser engraved control symbols on the back panel. Plus, like Ikelite's recent DSLR housings, installation of TTL is left up to the user, rather than being integrated. $775 | www.ikelite.com

3. Compact Cameras

Canon PowerShot G7 X Mark III
Like Sony's popular RX100 line, Canon's G7 X series is getting better and better with each iteration. And the latest G7 X has something else in common with Sony's cameras: a stacked CMOS sensor—in short, tech that facilitates high-speed, high-resolution imaging. The G7 X III also competes with the best in terms of video, too, offering both 1080/120p and 4K/30p recording using the full sensor width. Thankfully, Canon has resisted the temptation to change the lens to a slower one with more reach: It's still the same fast 24–100mm (equiv.) f/1.8–f/2.8 lens that works so well for underwater imaging—in combination with a couple of good wet lenses. $750 | www.canon.com | www.backscatter.com
Who Should Buy It?
The G7 X Mark III is a fantastic place to start your underwater imaging journey. Sensibly priced, easy to use, but with advanced functionality that gives the newbie room to grow, this is a little camera that can produce big results.

Housing Options

Fantasea: For its G7 X Mark III housing, Fantasea is offering an "advanced" and a "basic" version. The former includes an integrated pre-dive vacuum check and moisture detector—the Fantasea Hybrid Vacuum Safety System—while the latter provides an M16 port and leaves the decision to install the system up to the user. Whatever route you take, you'll get a rugged, full-featured housing that let's you get the most out of Canon's powerful compact. $500 | www.canondive.com | www.backscatter.com
Ikelite: With Ikelite's housing, you get the company's signature ABS-PC blend body and clear, removable back; access to all important camera controls; and twin ports for connecting strobes via fiber-optic cords. Want to connect Ikelite's own DS-series strobe? A no-fuss converter is available to do the job. You can also easily attach macro wet lenses via the standard 67mm thread on the port, or Ikelite's own WD-3 Wide Angle Dome. $550 | www.ikelite.com | www.backscatter.com
Isotta: If you like your housings made of metal, then Isotta's aluminum offering—adorned with the company's signature red paint—is the way to go. For your money, you get Isotta's single-handed open/close mechanism, double O-rings on buttons and dials, and a built-in moisture detector. $950 | www.isotecnic.it | www.backscatter.com
Olympus Tough TG-6
You'll have a hard time spotting the external differences between the TG-6 and its predecessor—the only hardware component that has been upgraded is the LCD (460k dots to 1024k dots). You get the same 12MP sensor, 25–100mm (equiv.) f/2 lens, 20fps continuous shooting, and 4K video capture. However, as if "Tough" underwater photographers' prayers have been answered, Olympus have tweaked how the camera functions. Most importantly, you can now access the amazing Microscope Mode in Program Auto and Aperture Priority, finally making it possible to choose small apertures for better depth of field and darker backgrounds. $350 | www.getolympus.com | www.backscatter.com
Who Should Buy It?
Want to take mind-blowing underwater images but have no idea where to begin? Do yourself a favor and get the TG-6. With the Microscope Mode, you can shoot the tiny critters only your spotter can find, and with the addition of a wide-angle wet lens (see Accessories) you can take on anything from reefscapes to sharks.

Housing Options

Olympus: The TG-6 may be waterproof out of the box, but if you want to hook up a strobe or two—or go deeper than 50 feet—you'll need a housing. And what better place to start than Olympus' own PT-059 "underwater case." The port has a 52mm thread, so attaching wet optics is a breeze, though you might need an adapter. $300 | www.getolympus.com | www.backscatter.com
Kraken Sports: The coolest feature of this housing isn't its rugged aluminum construction. It isn't the laser engraving that shows you what the buttons do. Heck, it isn't even the fact that it has a snazzy blue port. Nope, the coolest feature is the built-in vacuum pump: Just hit a button and the housing pulls its own vacuum, with a green LED lighting up when the housing is sealed and ready to rock! Why oh why don't more housings do this?! $745 | www.krakensports.ca | www.backscatter.com
Ikelite: If you're a newbie who wants to go all out with the TG-6, look no further than Ikelite's starter bundle. As well as the camera and housing, you get a DS51 strobe; a TTL receiver for perfect flash exposures; tray, quick-release handle, and ball arm; and a fiber-optic cord. In other words, everything you need to begin your exciting journey to becoming an underwater shooter. $1,545 | www.ikelite.com
4. Lighting

Backscatter Mini Flash and Optical Snoot
If you're a compact shooter who loves their macro—and let's be honest, that means a lot of us—then big, bulky strobes are probably weighing you down. But fret ye not—Backscatter has dreamed up an innovative solution: a lightweight miniaturized strobe. The Mini Flash (MF-1) and Optical Snoot (OS-1) couldn't be easier to use: Dial in the strobe power you need via the knob on top, position the snoot and its modeling light just the way you want it, and fire away! The best part? For the holidays, you can save 50 bucks on this ingenious combo. $499 (MF-1 and OS-1 combo) | www.backscatter.com | $399 (MF-1) | www.backscatter.com | $149 (OS-1) | www.backscatter.com
SeaLife Sea Dragon 4500F Auto
SeaLife easy-to-use underwater-ready compacts like the Micro 2.0 and DC2000 aren't the only items you'll find in the company's catalog: You can also choose from a wide range of LED lights, from dive/focus lights to photo/video lights. At the pro end of their lineup is the new 5000F Auto ($799), but their only slightly less powerful 4500F Auto boasts nearly all the same specs, including 96 CRI, Auto Brightness Mode, and Auto Flash Detect Mode. You can pick up a single light or a pair of lights—packaged as the 9000F Duo Set—at special prices from Black Friday all the way till the end of the year. $499 (Sea Dragon 4500F Auto) | $999 (Sea Dragon 9000F Duo Set) | www.sealife-cameras.com
Backscatter Sola 3600+
Light & Motion's range of powerful and functional continuous lights are well known, and one of the most popular is the Sola 3600+. But if you're the boys at Backscatter, you go one better: They contracted Light & Motion to create a custom Sola 3600+ with 3,800 lumens of power and a super-wide dome diffuser that makes it easier to get a nice even coverage when using only one light. And now, for the holidays, Backscatter is offering this powerhouse video light at half price. You can also get big savings on their dual light package, which bundles two lights with double handle tray and twin flex arms. Only while stocks last! $349 (single light) | www.backscatter.com | $749 (dual light package) | www.backscatter.com
5. Accessories

Backscatter FLIP7 Pro Package
After our DEMA visit, we know that Backscatter is working on the next iteration of their flip system for GoPro—FLIP8. But if you don't need the latest GoPro HERO8 Black, whose improved stabilization arguably only applies to topside users, you can get into the underwater GoPro game by pairing any of the former generations (back to HERO3) with Backscatter's current FLIP7 system. The awesome Pro Package includes Shallow, Dive, and Deep filters, as well as the +15 Macromate Mini close-up lens, but there is also a kit available with the three filters alone or with just the Dive filter. Enjoy tasty discounts for the holidays! $159 (Pro Package) | www.backscatter.com | $79 (Three Filter Kit) | www.backscatter.com | $39 (One Filter Kit) | www.backscatter.com

SeaLife 0.5x Wide Angle Dome Lens
SeaLife's popular DC2000 boasts a 20MP sensor and Full HD video capabilities, but as with all compact cameras, if you want to capture the widest reef scenes and big animals, you'll need a high-quality wet lens. SeaLife has provided that themselves with their 0.5x Wide Angle Dome, which gives their flagship waterproof camera a 100-degree field of view. And no problem if you don't shoot with one of SeaLife's DC-series cameras: This lens can also be used other compatible housings that feature a 52mm thread mount. $600 | www.sealife-cameras.com

Ikelite Dome Port for Olympus TG-6 with Olympus Fisheye Converter
For topside users of the latest TG-series cameras, Olympus has created an excellent fisheye converter that allows shooters to capture both circular (8mm full-frame equiv.) and diagonal fisheye (15mm full-frame equiv.) shots when zooming to either end of the zoom range. How awesome would it be to use this underwater? Well, now you can with Ikelite's specially designed dome port for its TG-5 and TG-6 housings. Weighing just 11.8oz (335g) in air, the port has an acetal body and an acrylic dome, and includes a shade that allows you to place the dome face down for easy assembly and disassembly. $350 (dome only) | www.ikelite.com | $575 (dome with Olympus FCON-T02 lens and CLA-T01 adapter kit) | www.ikelite.com
Backscatter M52 Wide Angle Lenses for Olympus TG Series
The Olympus TG series has proven to be an amazing tool for getting insane close-ups of the ocean's tiniest critters—there's nothing these cameras' phenomenal Microscope Mode can't handle. If you want to shoot wide, however, it's a different story, but Backscatter has got you covered. They've created two different lenses to improve the limited 60-degree field of view of the built-in lens on the new TG-6 (and the generations before it): The M52 Wide Angle Air Lens restores the camera's topside field of view underwater to a much more usable 81 degrees, while the M52 Wide Angle Lens gives you a full 120-degree angle of view. Now you can shoot everything from sizable sharks to sexy shrimps! $399 (Wide Angle Lens) | www.backscatter.com | $149 (Wide Angle Air Lens) | www.backscatter.com
| | |
| --- | --- |
| | |
| M52 Wide Angle Air Lens | M52 Wide Angle Lens |
Ikelite RC1 Olympus and Panasonic TTL Receiver for DS Strobes
If you want perfect TTL exposure and you've got a camera like the Olympus TG-6 and a housing equipped with fiber-optic ports, you'll need this gadget to convert the camera's flash output to an electrical signal compatible with your Ikelite DS-series strobes. What's more, you can easily fine-tune exposure by using the camera's flash exposure compensation. The RC1 works with various Olympus and Panasonic cameras offering RC flash mode, and housings by brands such as Ikelite, Olympus, Nauticam, Isotta, and Recsea. $125 | www.ikelite.com | www.backscatter.com
---

When purchasing underwater photography equipment like the products mentioned in this article, please support DPG by supporting our retail partner—Backscatter.com.
RELATED ARTICLES
LATEST EQUIPMENT
Be the first to add a comment to this article.
Newsletter
Travel with us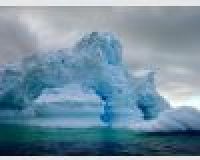 Antarctica
Plan Your Adventure >
Featured Photographer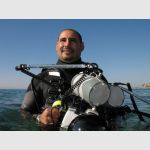 Noam Kortler
Expert Photographer
Noam Kortler is connected to the sea since he can remember him self. he was born on the coast of the Mediterranean sea of Israel and was diving and surfing when ever he could He moved to Eilat, the south popint of israel to...