News
Underwater Photo and Video Holiday Gift Guide 2018
By DPG Editorial Staff, November 23, 2018 @ 12:00 PM (EST)

As far as Fridays go, perhaps there is no more of a threat to our piggy banks than today, Black Friday. It is on this hallowed shopping holiday that we see some of the best deals on underwater photography gear.
So, whether you're looking to upgrade your entire camera and housing or just toying with the idea of getting a nifty, new accessory, we've put together a shopping guide for the holiday season with the latest and greatest underwater imaging gear. And if you're having a hard time deciding what to get DPG for the holidays, then we will just take it all…
Please help support DivePhotoGuide by choosing to purchase your gear through our knowledgeable retail partners at Backscatter.
1. Full-Frame DSLRs and Mirrorless

Nikon Z7
Arguably, full-frame mirrorless didn't "arrive" until the Big Two finally got their act together and joined Sony's party. Nikon, keen to duplicate the success of their D850, seems to have borrowed much of what was great about that DSLR for the Z7—ultra-high resolution BSI-CMOS sensor (45.7MP), ultra-fast continuous shooting (9fps), a base ISO of 64, and 4K UHD/30p video with no crop factor—but in a much smaller and lighter package. To top it off, Nikon took a leaf out of Sony's book and also introduced the ($1,400 cheaper) video-centric Z6: If you take your filmmaking seriously, this lower-resolution (24.5MP) version has full-pixel readout in 4K mode (as opposed to the line skipping method that the Z7 uses). Bonus: It's physically identical, so housings will accommodate either camera. $3,400 | www.nikonusa.com | www.backscatter.com
Who Should Buy It?
Having a similar price tag to the D850, the Z7 is very much aimed at enthusiasts and pros who crave extreme resolution. For still photographers, especially underwater shooters, the deciding factor will be whether the Z7's autofocus prowess can compare with the industry-leading AF performance of Nikon's DSLRs.

Housing Options

Canon EOS R
Like Nikon, Canon built its first full-frame mirrorless camera around the same sensor found in one of its DSLRs—in this case, the EOS 5D Mark IV's 30.3MP Dual Pixel CMOS affair. And like their Japanese rival, they introduced a new lens mount for the series—the RF-mount—and an adapter to avoid all your precious EF-mount glass going to waste. High-speed shooting is a respectable 8fps shooting (5fps with continuous AF), but 4K video is captured with a 1.8x crop, essentially ruling out wide-angle underwater 4K footage. $2,300 | www.canon.com | www.backscatter.com
Who Should Buy It?
With Canon's highly regarded Dual Pixel AF on board, autofocus performance should be comparable with that of the company's DSLRs, making the EOS R an attractive option for still photographers who want a smaller, lighter full-frame system. Underwater videographers should look elsewhere.

Housing Options


Sony α7R III
In considering Nikon's and Canon's first forays into mirrorless full-frame, it's worth remembering that Sony has a five-year head start with their α7 series. The third-generation models include the resolution-focused α7R III, featuring a 42.4MP sensor, 10fps continuous shooting with AF, and 4K/30p video capture from the full width of the sensor—though 4K full-pixel readout is only in APS-C/Super35 mode, as with the Nikon Z7. With this number of megapixels at your disposal, potential shooters should remember the quality lenses you'll need to pair with this camera to extract its full potential. $2,800 | www.sony.com | www.backscatter.com
Who Should Buy It?
Our reviewer, Joe Platko, deemed the α7R III "a phenomenal camera if you're photographing big animals and fast action," but suggested that the disappointing autofocus performance with macro lenses makes this a less-than-ideal tool for shooting the small stuff.

Housing Options


Nikon D850
The latest addition to Nikon's D800 series is a reminder that while the mirrorless era has dawned, the curtain hasn't gone down on the trusty DSLR quite yet. This beast not only shoots 46MP images at up to 7fps, but also captures excellent video at 4K/30p and 1080/120p, earning it near-universal praise as the ultimate all-around camera. Critically, for underwater shooters, it also performs superbly in low-light conditions, producing minimal noise at high ISOs. Our reviewer, Brandi Mueller, said: "Low-light performance and high dynamic range are on point for photographing deep, dark wrecks, while the super-fast autofocus and processing speed are killer when it comes to capturing crazy shark action." $3,300 | www.nikonusa.com | www.backscatter.com
Who Should Buy It?
For APS-C DSLR users considering making the leap to full frame, award-winning shooter Keri Wilk said it best: "As a lifelong owner of cropped-sensor cameras, it would take a lot for me to switch to the full-frame game. However, the D850 may have singlehandedly convinced me: The combination of super-high resolution, massive dynamic range, and plenty of shooting speed is hard to beat."

Housing Options

2. Cropped-Sensor DSLRs and Mirrorless

Nikon D500
Roughly two years after being announced, the D500 remains one of the top options for a cropped-sensor DSLR camera. Sure, the 21MP might not be the sexiest spec—especially when held up against new full-frame mirrorless models. But it's the performance of the D500 that will appeal to the lower-end DSLR owner looking to upgrade: 153 autofocus points, 10fps continuous shooting, and UHD 4K/30p video recording. For one thing, Keri Wilk proved that it's pretty awesome for photographing sperm whales. $1,800 | www.nikonusa.com | www.backscatter.com
Who Should Buy It?
The D500 is a solid upgrade for any diver currently using an entry-level DSLR. As well, if you're a compact user looking to take things to the next level, then the D500 will be future-proof for many years.

Housing Options

Panasonic Lumix GH5s
The Lumic GH5s was one of the hottest mirrorless cameras of 2018—and with good reason. The GH5s distances itself from the pack with specs aimed at attracting the budding videographer: ISO expandable up to 51,200, C4K: 60p50p 8-bit, and V-LogL preinstalled. It's such a popular camera that the GH5s is currently back-ordered on the Panasonic website! Fear not, Backscatter can hook you up. $2,300 | www.panasonic.com | www.backscatter.com
Who Should Buy It?
With its incredible low-light performance and video-centric features, the GH5s is a high-end tool for the videographer. It also has a fairly high price tag and a low megapixel count, so if you're hoping to do double duty between stills and video, then we'd recommend sticking with the traditional GH5.

Housing Options

Sony α6500
With all the love seemingly directed at their full-frame models, Sony has slipped in another winner in the mid-level mirrorless market. The α6500 is a versatile cropped-sensor mirrorless camera in a compact form. For still photographers, it boasts a 24.2MP CMOS sensor, an incredible 425 phase-detect AF points, and rapid-fire shooting. Video aficionados will appreciate access to S-Gamut/S-Log shooting. $1100 | www.sony.com | www.backscatter.com
Who Should Buy It?
If you're one of those advanced photographers who has been considering dabbling in video—and there are a lot of you out there—the C6500 is one of your best bets in this buyer's guide. It's also priced affordably so that you can add it on as a second system rather than having to sell your current stills setup.

Housing Options

*Fantasea also makes the FA6000, an almost identical housing for the previous-generation Sony α6000, which is currently available as a bundle with lens port and two free gears for $1,000 (US price).

3. Compacts and Action Cameras

Sony Cyber-shot DSC-RX100 VI
Sony's RX100 line has dominated the high-end compact camera market for underwater photography. The latest iteration—the RX100 Mark VI—is mainly differentiated by its longer focal length zoom lens. However, its high image quality and advanced performance specs make the RX100 VI a strong contender for compact camera of the year for underwater imagery. $1,200 | www.sony.com | www.backscatter.com
Who Should Buy It?
If you want one of the best compact cameras out there to save some packing space, then the RX100 VI is a solid option. However, the increased zoom in the lens isn't useful for underwater purposes. So, if you're already invested in an RX100 system (generation III or newer) then it's probably not worth the upgrade.

Housing Options

Olympus Tough TG-5
The TG-5—as DPG's Editor can attest—is one tough and capable little camera. Sure, there are the rugged specs that accompany this model, but the TG-5 is also one of the best valued compact cameras on the market by offering RAW imaging, excellent white balance, and the ability to shoot in "Aperture Priority" for a price tag of under $500. $450 | www.getolympus.com | www.backscatter.com
Who Should Buy It?
The TG-5 has a wide-ranging potential buyer base. It's a great starter camera that can be built into a comprehensive system along the way with strobes, video lights, a tray, and wet lenses. As well, the TG-5's rugged specs make it a solid backup camera in the field that can be quickly taken out of the housing for topside photography without fear of getting it wet or damaged.

Housing Options

SeaLife DC2000 Pro Duo
SeaLife's DC2000 Pro Duo is one sweet setup. It's centered around the DC2000 compact underwater camera, which features a 20MP 1" Sony sensor and is waterproof out of the box. In the lighting department, you are equipped for both stills and video thanks to the combination of the Sea Dragon Flash and the new Sea Dragon 3000F Light. $1,400 (Pro Duo) | www.sealife-cameras.com
GoPro HERO7
The game-changing feature in the GoPro HERO7 Black is "HyperSmooth"—a highly praised in-camera image stabilization feature. Much of the specs remain the same from the previous model, including 4K at 60fps and 12MP still photos. But if you want the best action camera on the market for B-roll footage or to mount on the top of your camera, then the HERO7 Black is the way to go. Oh, and if you want to max out the latest HERO as a video system, then make sure to pair it with Backscatter's FLIP system. $400 | www.gopro.com | www.backscatter.com
4. Lighting

Inon D-200
With the release of the Z-330, Inon finally introduced a worthy replacement for the venerable Z-240, and with the new mid-range D-200, the Japanese company has done the same thing for the now-discontinued D-2000. Here, the strobe output hasn't changed—the guide number of 20 stays the same—but the recycle time has reduced to 1.3 seconds (from 1.8s). The D-200 also packs a more powerful integrated focus light: 220 lumens instead of 180 lumens. $500 | www.inon.jp | www.backscatter.com

SeaLife Sea Dragon 3000F and 2000F
The two big reveals at SeaLife's DEMA booth were the company's latest photo/video lights: the Sea Dragon 3000F and the Sea Dragon 2000F. The "F" stands for "flood"—each has a 90-degree beam underwater—and unsurprisingly the numbers denote lumens, but there are a couple of goodies included with the more-powerful light: a special automatic mode that adjusts brightness depending on subject distance, and two 180-lumen red LEDs to help your camera's autofocus in low light. $500 (Sea Dragon 3000F, tray, grip) | $300 (Sea Dragon 2000F, mini-tray, grip) | www.sealife-cameras.com
| | |
| --- | --- |
| | |
| Sea Dragon 3000F | Sea Dragon 2000F |
Light & Motion Sola Video Pro 3800
The new video light from Light & Motion packs 3,800 lumens into a characteristically sleek and compact form. The light comes with a handy dome port optic that gives you not only a wide beam angle of 110 degrees but also a soft light fall-off at the beam edges. And those little lights on the side? A nifty power level and battery status indicator that's designed to be easy to view when the light's mounted. $700 | www.lightandmotion.com | www.backscatter.com
5. Accessories

Backscatter M52 Wide-Angle Wet Lens for Olympus TG-5
Backscatter's motto is "We dive, shoot, and service everything we sell" so no wonder they've become quite the fans of the Olympus TG-5—so much so that they've developed a wet attachment specially for the tough compact that increases its field of view from 60 to 120 degrees. As we discovered when testing the lens, the TG-5 can now photograph everything from blue sharks to schooling fish, reef scenes, and close-focus wide-angle subjects. The 52mm threaded port means it works with the TG-5 in the Olympus or Isotta housing, and will also complement other compacts in housings with similar ports. $400 | www.backscatter.com

Nauticam Macro to Wide-Angle Lens 1 (MWL-1)
Arguably, Nauticam have become just as well respected for their high-end wet optics as they are for their intricate housings. Their new MWL-1 is a particularly intriguing prospect: It turns a 60mm macro lens into an ultra-wide lens with a 150-degree field of view. Why? By just flipping the MWL-1 in and out, mirrorless and DSLR users can do what they normally can't do without switching lenses: shoot both macro and wide-angle on the same dive. Genius. $1,850 | www.nauticam.com | www.backscatter.com
Fantasea-AOI UWL-400F and UWL-04F Wide-Angle Wet Lenses
Known for their selection of quality but affordable housings for compacts and mirrorless cameras, Fantasea has also joined forces with glass gurus AOI to produce a great lineup of wet lenses. Two of their latest attachments, the UWL-400F and the UWL-04F, are designed to give wide-angle superpowers to compacts with built-in lenses that are 24mm and 28mm (equivalent) at their widest, respectively. The former gives you a field of view of 120 degrees, while the latter gives you an even wider field of view of 160 degrees. There are two versions of the UWL-400: The UWL400F has the standard 67mm thread mount only, while the UWL400Q can also accommodate the QRS bayonet mounting system. $400 (UWL-400F) | www.fantasea.com | $430 (UWL-400Q) | www.fantasea.com | $425 (UWL-04F) | www.fantasea.com
| | |
| --- | --- |
| | |
| UWL-400F/UWL-400Q | UWL-04F |
Fantasea-AOI UCL-900F Super Macro Wet Lens
The newest offspring of the Fantasea-AOI union is the UCL-900F, a super-macro wet lens that isn't just designed for compacts, but for mirrorless and DSLR systems, too. The +15 diopter lens aims to allow you to capture the tiniest details on the ocean's tiniest critters. Like other lenses in the Fantasea-AOI catalogue, the body is hard-anodized aluminum and glass elements have anti-reflection coatings. Here, you get the standard 67mm thread on the back and front, allowing stacking as well as filter attachment. $320 | www.fantasea.com
SeaLife 0.5x Wide Angle Dome Lens for DC2000
With its new 20MP sensor and Full HD video capabilities, SeaLife's DC2000 waterproof camera has proved a hit, but as with all compact cameras, wet lenses are a must. With their own 0.5x Wide Angle Dome, SeaLife has given their top-of-the-line camera a lens with a 100-degree field of view. Now, you've got no excuse not to shoot some awesome reefscapes, big animals, and schools of fish. $500 | www.sealife-cameras.com
---

When purchasing underwater photography equipment like the products mentioned in this article, please support DPG by supporting our retail partner—Backscatter.com.
RELATED ARTICLES
LATEST EQUIPMENT
Be the first to add a comment to this article.
Newsletter
Travel with us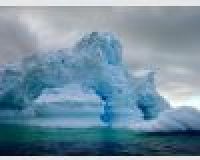 Antarctica
Plan Your Adventure >
Featured Photographer Kurt Amsler
Expert Photographer
Calling Swiss-born Kurt Amsler (1946) a veteran in the world of professional underwater photography is a tremendous understatement. The year was l956 when Hans Haas was making diving history, Kurt was 10 years old and read...