News
Underwater Photo and Video Holiday Gift Guide 2017
By DPG Editorial Staff, November 24, 2017 @ 04:00 AM (EST)

It's festive season again, folks. Time to get together with family and friends, and spend a little quality time… showing them your shiny new photographic gear! Which is why we've once again done all the hard work for you and compiled another fabulous Underwater Photo and Video Holiday Gift Guide!
So whether you have your beady eye on a glorious new mirrorless or just want to find a nifty little gadget for your dive buddy, we've got some awesome underwater imaging equipment to recommend—including some of very latest gear just unveiled at this year's DEMA show.
Please help support DivePhotoGuide by choosing to purchase your gear through our knowledgeable retail partners at Backscatter.
1. DSLRs

Nikon D850
With the D850, Nikon has managed to achieve something that hasn't been seen in a full-frame DSLR before—both mind-blowing resolution (45.7 megapixels, no less) and awesome speed (7fps continuous shooting with AF). Boasting the 153-point AF system taken from the flagship D5 and a sensitivity range of ISO 64–25,600, the D850 also offers exceptional low-light performance and class-leading dynamic range. To top it all, the camera records 4K from the full width of the sensor, plus slow motion video up to 120fps at 1080p. $3,300 | www.nikonusa.com | www.backscatter.com
Who Should Buy It?
Enthusiast and pro photographers who love shooting fast action underwater—think southern Africa's Sardine Run—finally have a camera that can deliver wall-sized prints.

Housing Options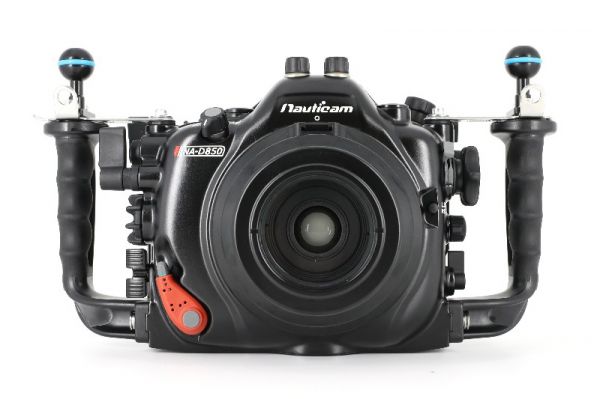 Canon EOS 5D Mark IV
Nikon's new D850 had to be awesome for one simple reason: Canon has the 5D Mark IV, the latest and greatest model in its hugely successful full-frame 5D series. It may not impress quite as much as its rival DSLR on paper—with its 30-megapixel sensor, 7fps RAW continuous shooting, and 4K/30p video recording—but the Mark IV's spectacular autofocus system (borrowed from the flagship 1DX Mark II) makes it a formidable tool for underwater imaging. $3,500 | www.canon.com | www.backscatter.com
Who Should Buy It?
For Canon users, the 5D Mark IV is a great compromise between price and performance, and remains a serious contender for the enthusiast and pro photographer's affections. As is the case with most DSLRs, even at this level, a lack of video features like focus peaking and punch in zoom while recording likely means hard-core videographers will look elsewhere.

Housing Options

Canon EOS Rebel SL2 Kit
Fancy using all those lovely Canon lenses, but don't want to spend a fortune on an underwater rig? Canon's small and lightweight entry-level DSLR, the Rebel SL2, paired with Ikelite's new housing, may be just the thing. The camera features a 24.2-megapixel APS-C sensor, the latest DIGIC 7 image processor, and Full HD 60p video capabilities, while the housing offers access to all important camera controls, the latest "Dry Lock Micro" port system, and even built-in TTL circuitry—so it's ready for hooking up a nice pair of Ikelite DS strobes. Bundled with an 18–55mm lens, this system will eat your old compact for breakfast! $700 | www.canon.com | www.backscatter.com (camera + 18–55mm lens) | $2,000 | www.ikelite.com (housing + camera + dome port + zoom gear + 18–55mm lens)*
*The previous-generation Canon EOS Rebel SL1 is also currently available from www.ikelite.com as a bundle with the 18–55mm lens, Ikelite housing, and Ikelite Tray with Dual Quick Release Handles, for only $1,500.
2. Mirrorless Cameras

Sony α9
The new flagship from Sony is a full-frame mirrorless camera geared towards professionals shooting fast action such as sports—and sharks. While the sensor is a relatively modest 24.2 megapixels, the rest of the camera's spec sheet will give DSLR loyalists the shakes: "blackout-free" continuous shooting at an incredible 20fps, a massive buffer of 241 RAW images, and an autofocus system featuring some 693 AF points—covering nearly 93% of the frame. $4,500 | www.sony.com | www.backscatter.com
Who Should Buy It?
Professional underwater photographers (with deep pockets) chasing the ocean's fastest swimmers—in natural light—will relish the α9's blistering speed. Videographers will also appreciate the decent video capabilities—4K/30p and 1080/120p recording at 100Mbps—though the pro-level video tools found in the Sony α7S II aren't on offer here.

Housing Options

Panasonic Lumix GH5
As we discovered when we tested the GH5 earlier this year, Panasonic's Micro Four Thirds mirrorless flagship is the perfect choice for the "hybrid" shooter—the user who wants a camera that can deliver both excellent stills and quality video. The 20.3-megapixel sensor, 9fps continuous shooting and snappy autofocus system allow the photographer to take on virtually any subject. But the videographer is also well looked after, with the ability to record 4K/60p video (for half-speed slow-mo playback), capture white balance accurately, and make use of a suite of pro-level video tools. $2,000 | www.panasonic.com | www.backscatter.com
Who Should Buy It?
If you're serious about shooting moving pictures, but you don't have silly cash to spend, there is (still) no other camera that can match the GH5 for video features and performance. The camera has been warmly embraced by housing makers, and there are countless options to choose from.

Housing Options

Sony α6500
While the α6500's spec sheet seems very similar to that of its sibling, the α6300—including a 24.2-megapixel APS-C sensor, 425-point autofocus system, 4K capture, and 11fps continuous shooting—there are also some important enhancements. Faster processing power means a continuous shooting buffer of 107 RAW images (up from 21 RAWs), new five-axis in-body sensor stabilization helps keep video footage wobble-free, and an improved menu interface makes the camera even easier to use. $1400 | www.sony.com | www.backscatter.com
Who Should Buy It?
If you're upgrading from compact to mirrorless—to avoid the bulk of a DSLR—the α6500 is one of the best options out there. The large APS-C sensor gives you DSLR-like image quality in all but the most demanding conditions underwater.

Housing Options

*Fantasea also makes the FA6000, an almost identical housing for the previous-generation Sony α6000, which is currently available as a bundle with lens port and two free gears for $1,000 (US price).
3. Compacts and Action Cameras

SeaLife DC2000 Pro Duo
If you're starting out in underwater photography, SeaLife's easy-to-use DC2000, which we recently reviewed, is an excellent choice, but its advanced feature set will continue to deliver as your skills progress. In the affordable Pro Duo package, the camera is combined with the Sea Dragon Flash as well as the Sea Dragon 2300 Auto, a new video light that has two switchable special modes: auto shut-off when a flash is detected and brightness that adjusts automatically depending on the distance from the subject. $1400 (Pro Duo) | www.sealife-cameras.com
Panasonic Lumix LX10
Considering its compact dimensions, the LX10 sounds impressive on paper: Equipped with a 20-megapixel 1"-type CMOS sensor and a fast 24–72mm equivalent f/1.4–2.8 zoom lens, it achieves 7fps continuous shooting with AF, and shoots both 4K/30p and 1080/60p video. But it was only when we took this tiny marvel underwater that we could appreciate just how amazing an imaging tool the LX10 is. So DSLR-like were the results that we concluded: "It's hard to imagine that a compact camera was the tool used." $600 | www.panasonic.com | www.backscatter.com
Who Should Buy It?
Even when housed, the LX10 seems tiny, making this little compact not just a very capable performer but also a travel companion that takes up the very minimum of space. Considerably cheaper than rivals such as the Sony RX100 V, it's an excellent option for beginners who want a camera that will grow with their abilities.

Housing Options

Canon PowerShot G9 X Mark II
The entry-level model in Canon's lineup of compacts with 1" sensors, the G9 X boasts 20 megapixels, the latest DIGIC 7 image processor, 8.2fps continuous shooting with a buffer of up to 21 RAW frames, and a built-in lens with an optical zoom range of 28–84mm (equivalent). The ultra-slim compact also features Full HD 60p video recording capabilities for smooth half-speed playback. $530 | www.usa.canon.com | www.backscatter.com
Who Should Buy It?
When we tested the Mark I in Fantasea's housing, we loved the camera's simple controls and impressive image and video quality. With the Mark II, Canon fixed the camera's only serious flaw—RAW continuous shooting shot up from 1fps to 8fps—and the result is a great little compact for beginners.

Housing Options


GoPro HERO6
While GoPro's hold on the market may be slipping, their action cams still command a loyal following, with each successive HERO iteration offering incremental improvements. With the HERO6, we are finally treated to 4K/60p recording, making it possible to play back footage at half speed for that coveted "cinematic" look in UHD. If Full HD is good enough for you, the HERO6 manages 1080/240p for sublime ultra slow-mo playback. The camera without a housing is waterproof to 33 feet and offers super-smooth advanced image stabilization. $500 | www.gopro.com | www.backscatter.com
4. Lighting

Retra Flash
Note: The manufacturer of this product discontinued production in April 2018
Known for their brilliant Light Shaping Device (or LSD), Retra has now joined the exclusive club of manufacturers that make underwater strobes—and the Retra Flash is a doozy. As well as being extremely bright, the strobe has a speedy recycle time of just one second when used with the optional additional battery compartment—which also allows you to shoot around 900 frames on a single charge. Multiple modes are possible, including TTL, electronic, optical slave, and an SOS signal for emergencies, and there are nine levels of brightness in manual mode. Oh, and it also looks super-cool with the matching LSD attached! $820 | www.retra-uwt.com | www.backscatter.com

SeaLife Sea Dragon 4500
SeaLife's Sea Dragon range of continuous lights has been designed for beginning and intermediate shooters, with the most powerful light in the range maxing out at 2,500 lumens—until now. The new model packs 4,500 lumens and is aimed squarely at advanced and pro videographers. With a COB LED array on board, the light's color rendering index (CRI) is 96, which is very close to natural light. The Sea Dragon 4500 offers auto-brightness, which operates based on subject distance, and an auto-off feature that turns the light off momentarily when a flash fires—in order to avoid hotspots on images. $700 (head only) | www.sealife-cameras.com

i-Torch BS40
In the crowded marketplace of underwater video lights, it's becoming increasingly hard to stand out—unless of course you have "bunny ears"! Featuring two wide-beam 2,000-lumen lights mounted on integrated flex arms, the novel BS40 mounts to a single point on your housing, such as the hotshoe, and allows you to position your light sources exactly where you want them. There are four power levels, and the burn time at full power is 55 minutes. $900 | www.itorch.ca
Fantasea Radiant 3000F
Fantasea has packed lumens, features, and the latest tech into the newest addition to their Radiant series of video lights. Depth-rated to 330 feet, the 3,000-lumen light has six modes, including a 100° flood beam, a 15° spot beam, a red light, UV/blue light, and two flashing modes for signaling or emergencies. The flood beam is produced by a COB LED array boasting a high CRI of 90, closely resembling sunlight. $500 (US price) | www.fantasea.com
5. Accessories

SeaLife Sea Dragon Mini Fluoro
SeaLife got into fluoro imaging earlier in the year with the release of its powerful Sea Dragon Fluoro-Dual Beam light. Now, the company has followed up with a handy new fluoro light for viewing fluorescing marine life. Designed in collaboration with Fire Dive Gear, the Mini Fluoro offers three brightness levels—100%, 50%, and 25%—and has a burn time of two hours at full power. The anodized aluminum light is also effective in daylight. $160 | www.sealife-cameras.com
Backscatter FLIP5 Pro Package
If the underwater footage from your lovely new HERO6 seems underwhelming, it's probably because you're not using an essential GoPro accessory: FLIP5, the latest iteration of Backscatter's easy-as-pie flip filter system. The Pro package is everything you could want: three filters for beautiful color at various depths, and the brilliant Macromate Mini +15 for crisp close-ups. $160 | www.backscatter.com
Fantasea-AOI UCL-09F Super Macro Wet Lens
At the beginning of the year, Fantasea teamed up with AOI to introduce a range of four premium-quality macro and wide-angle wet lenses. The most powerful in the lineup is the +12.5 diopter UCL-09F super-macro lens, which makes it possible to get up really close and personal with the tiniest of critters. Like the other lenses in the range, the barrel is hard-anodized aluminum, while all glass elements have anti-reflective multilayer coatings. A standard 67mm thread means the lens can be attached to most compact, mirrorless and DSLR housings. Read our review of the UCL-09F and the UWL-09F wide-angle lens. $320 (US price) | www.fantasea.com
Saga Trio
This three-in-one macro wet lens system provides users with three levels of magnification—all in one clever device. Using external levers, a +5 diopter or +10 diopter lens can be rotated into position—or both together for a combined +15 diopter lens. Best if used with a 100mm or 105mm macro lens, the Trio also works with a 60mm, 150mm, or 180mm. The device easily attaches to macro ports with a 67mm thread, but it can also be fitted to different size ports with adapters available through Saga. $815 | www.sagadive.com | www.backscatter.com
SeaLife Super Macro Lens
Designed for the DC2000 camera, this +10 diopter Super Macro Lens makes it possible to focus as close as 4" (10cm), opening up a whole new universe of tiny critters that could not previously be captured with the built-in lens. Depth-rated to 330 feet, the lens features an anodized aluminum frame and a standard 52mm mounting thread, allowing it to be used on any compatible housing. An included press-fit adapter allows the lens to be attached to SeaLife's DC-series housings. $130 | www.sealife-cameras.com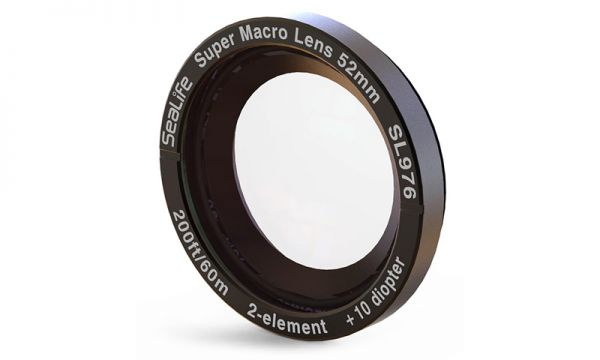 ---

When purchasing underwater photography equipment like the products mentioned in this article, please support DPG by supporting our retail partner—Backscatter.com.
RELATED ARTICLES
RELATED PRODUCTS Newsletter
Travel with us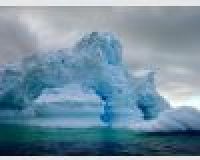 Antarctica
Plan Your Adventure >
Featured Photographer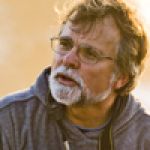 Ralph Clevenger
Expert Photographer
Ralph Clevenger grew up on the coast of North Africa and began diving in the waters of the Mediterranean Sea at the age of 7 with his father. He eventually went on to study zoology at San Diego State University and worked as a...