News
Underwater Photo and Video Holiday Gift Guide 2015
By DPG Editorial Staff, November 28, 2015 @ 06:00 AM (EST)

Welcome to the 2015 Underwater Holiday Gift Guide! As if underwater photographers need any further excuses to splurge on the latest gear, the winter season brings with it the latest gear announced at DEMA and special sales for the holiday season.
Whether you're in the market buy a complete DSLR setup to step up your imaging game in 2016, or just looking for the perfect gift for that special underwater photographer in your life, this guide has something for everyone.
Please help support DivePhotoGuide by choosing to purchase your gear through our knowledgeable retail partners at Backscatter.
1. DSLRs and Mirrorless Cameras

Olympus OM-D E-M5 II
Underwater photographers have flocked to Olympus' mirrorless cameras for their still image quality, compactness and lower price point. And with the announcement of the OM-D E-M5 II even underwater videographers will be impressed. The Mark II improves on its predecessor with a step up in frame rate to 60 frames per second at 1080p resolution. There's also an increase in bit rate to help capture more detail in each frame. $900 | www.getolympus.com | www.backscatter.com
Who Should Buy It?
The OM-D E-M5 II should attract still photographers who also want to take their video to the next level. Current compact users looking for an upgrade in image quality and ability to have dedicated wide-angle and macro setups should take note of the E-M5 II.

Housing Options


Canon EOS 7D Mark II
Arguably, the Canon EOS 7D II is the most advanced cropped sensor DSLR ever produced. The big gripe with cropped sensor cameras has never been their image quality, but rather their lack of pro-level features. As we noted in our review of this new DSLR, the 7D Mark II reverses this trend with increased processing power, fast continuous shooting (10 fps) and superior autofocus via a 65-point all cross-type sensor. $1,300 | www.canon.com | www.backscatter.com
Who Should Buy It?
Anyone who would like to invest in a DSLR but does not want the increased size of a full-frame camera will be well served by the 7D Mark II. If you're thinking of a DSLR, this one should be on your short list.

Housing Options

Sony Alpha 7 Mark II Series
It may seem strange to discover that the most hyped camera of the year is built around a measly 12.2-megapixel sensor. But it is the combination of ISO performance, dynamic range, processing speed and video capabilities that have made the Sony a7S Mark II the talk of the town. Alternatively, if crazy-high resolution is your thing, the similarly-priced 42.2-megapixel a7R II is just the ticket, while the final camera in the a7-series lineup, the a7 II, is a more-affordable 24-megapixel all-rounder. $1,700 | www.sony.net | www.backscatter.com (a7 II) | $3,200 | www.sony.net | www.backscatter.com (a7R II) | $3,000 | www.sony.net | www.backscatter.com (a7S II)
Who Should Buy It?
For those looking for incredible dynamic range in their stills and the ability to produce ultra-HD 4K resolution video, the a7S II is calling. With a 100 Mbps bit rate and 30 frames per second recording at 4K resolution, this is a powerful all-round imaging machine. Oh, and you can also play around with slow motion shooting at 120 frames per second at 1080p HD.

Housing Options
2. Compact Cameras

SeaLife Micro 2.0
We're all about foolproof solutions here at DPG, and the new SeaLife Micro 2.0 certainly embodies ease of use. The recent update to the world's first permanently-sealed underwater camera brings an improved 16-megapixel sensor and new shortcut controls to custom modes. Video gets a significant upgrade too, compared with its predecessor, with the ability to shoot crisper slow-motion footage at 60 frames per second (up from 30 fps). The Micro 2.0 starts shipping around December 10. $500/$550 (32GB/64GB) | www.sealife-cameras.com

Sony Cyber-shot DSC-RX100 IV in Fantasea housing
The big trend this year is bringing pro-level video capabilities to compact and mirrorless cameras. This continues with the RX100 IV, which offers 4K resolution footage at a bit rate of 100 Mbps. Alternatively, you can capture super slow-motion footage at almost 1,000 frames per second. Fantasea's corresponding FRX100 IV housing (which also accommodates the RX100 III) offers a quality, affordable option with higher-end finishes like a leak detector and access to the two customizable control dials. It comes with a hand strap, a great feature for those doing surf photography as well. $950 | www.sony.com | www.backscatter.com (camera) | $500 | www.fantasea.com | www.backscatter.com (housing)

Olympus TG-4 in Ikelite housing
Olympus' Tough line of compact cameras have always been a great option for the outdoorsman or casual snorkel photographer, but a lack of depth rating and subpar image quality hasn't quite made them a viable option for scuba-diving photography. That has all changed with the new TG-4, which is the first tough camera to have RAW imaging and is depth-rated to 50 feet—in addition to being "crushproof" and "freezeproof"! The camera also features a macro mode and underwater HDR settings. Ikelite offers their snug housing for the TG-4 (and TG-3), which has you covered down to 200 feet. The housing allows you to connect up to two strobes via fiber-optic cords, and accepts wide-angle or macro accessories with 67mm threads. $350 | www.getolympus.com | www.backscatter.com (camera) | $325 | www.ikelite.com | www.backscatter.com (housing)
3. Video Gear

GoPro HERO+ LCD
GoPros are a great holiday (or anytime) gift for a friend looking to get started in underwater imagery. As our ongoing Underwater Photographer's Guide to GoPro shows, you can achieve amazing results with this nifty action camera. Along with Bluetooth and WiFi connectivity, the latest model, the new entry-level HERO+ LCD, includes the key addition of a built-in LCD screen to see what you're shooting. $300 | www.gopro.com | www.backscatter.com

360Abyss
At DEMA, the most "oohs" and "ahhs" could be heard at the Hero360 booth. This NY-based company makes a 360-degree, panoramic GoPro kit that is capable of producing virtual reality underwater footage when viewed through a headset. It's definitely a game changer in the realm of underwater video, as we discovered in our profile of their pro-level model, the Hero360 Abyss. $4,985 | www.360heros.com

Nauticam Housing for Atomos Ninja 2
The Atomos Ninja 2 is much more than a monitor: It skips the camera's on-board recording, which is often slow and results in image degradation during compression. Nauticam's compact housing offers access to key controls on the Ninja's touchscreen interface. $1,800 | www.nauticamusa.com | www.backscatter.com
4. Lighting

Fantasea Radiant Pro 2500
Continuous lighting has always been a must for quality video, but with the proliferation of powerful, compact LED lights, it is becoming a more common tool in still imaging as well. Fantasea's top-of-the-line Radiant Pro 2500 emphasizes versatility with an array of modes including wide-angle white light (120 degrees), narrow white light (15 degrees), red light, ultraviolet and blue light. It comes with a YS mount for easy attachment to flex arms, four lithium batteries (includes spare set) and charger. $500 | www.fantasea.com | www.backscatter.com

Sea & Sea YS-D2
Sea & Sea has packed quite a punch with this compact strobe, which puts out light at a guide number of 32. This is, of course, the same impressive spec as the older YS-D1 strobe, but this incarnation seems to address all the concerns of the predecessor's legions of followers. Most notably, redesigned control knobs mean you can't accidentally change modes or turn your strobe off. There's also an auditory recycle notification, fiber-optic cable hook, and red focus light filter accessory. $650 | www.seaandsea.jp | www.backscatter.com
I-Torch Venom c92 and Venom 50
I-DiveSite produces a line of continuous lights of various outputs, with the Venom c92 and Venom 50 being two of the most powerful in the range, at 4,000 lumens and 5,000 lumens, respectively. The Venom c92 features an impressive color rendering index (CRI) of 92, meaning the light it produces very closely resembles natural light, while the Venom 50 offers an additional ultraviolet (UV) mode for those who want to experiment with fluorescence imagery. Both work with the optional Venom Remote, which gives you control over output intensity from the convenience of your camera's handles. $975 | www.itorch.ca (Venom c92) | $975 | www.itorch.ca (Venom 50)

Fix Neo Premium 2200 DX
Control over intensity on a video light has never been as exact as with the Fix Neo Premium 2200 DX, which offers 1% incremental change. This output can be easily viewed on the LED display, which shows intensity and time remaining. $800 | www.fixneo.com
5. Accessories

Backscatter FLIP4 for GoPro
If there are two things worth adding to your GoPro lineup, it's a tray for stability and filters to color correct. Don't skimp on quality with the latter and go for the FLIP4 filters, which come in the same types (including snorkel/shallow, blue, and green water) as the popular FLIP3.1 system. However, the new models have a redesigned latch system with a tighter grip, which makes it easier and quicker to put together and lock in place. $100 | www.backscatter.com

Backscatter Macromate Mini
Once your filters have you producing stunning wide-angle GoPro footage, you'll need another essential accessory to tackle the small stuff: a high-grade multi-element lens called the Macromate Mini. Backscatter's lens can be used with your FLIP4 system by threading into the FLIP4 55mm adapter—which is now included. $99 | www.backscatter.com

SeaLife Flex-Connect
Tired of the traditional clunky balls and rail arms? SeaLife's Flex-Connect arms feature a 100-degree bending angle and are designed to be easier to maneuver than standard ball-and-arm systems. Perfect for SeaLife's own range of Sea Dragon video lights, Flex-Connect can also be used with one-inch mounts to allow lights of any kind to be attached. $49 (Dual Tray) | $49 (Flex Arm) | $40 (Grip) | $30 (Y-S Adapter) | $269 (Dual Tray Kit, pictured) | www.sealife-cameras.com

Saga Magic Ball
You can create one-of-a-kind macro wide-angle images with Saga's Magic Ball wet lens. A unique glass ball captures macro critters in a center fisheye-esque ball and the background in beautiful bokeh around it. $250 | www.sagadive.com

Aquatica Ikelite External TTL Interface Module
Aquatica housing owners can now take full advantage of Ikelite's TTL circuitry through the newly announced external TTL interface. But this does so much more than giving the ability to shoot Ikelite TTL: You can now adjust the strobe exposure from right on the housing, rather than having to stretch out to each individual strobe. $720 | www.aquatica.ca
6. Quick Buys

Vivid-Pix Land and Sea
The holidays are a time to go diving and spend time with friends and family—not painfully edit your images. Vivid-Pix has now taken their patented algorithm behind the one-click image editing software and made it available for topside photos with the release of Land and Sea. $20 | www.vivid-pix.com

Prawno Apparel
If you want to be the hippest-looking underwater photographer on your next trip (plus be the comfiest) turn to Prawno. Ocean-inspired by DPG's Photo Editor, Lia Barrett, this clothing line has everything from baby onesies to hoodies. $25–65 | www.prawnoapparel.com

| | |
| --- | --- |
| | |
| Manta Train – Crew Tee (Men) | Schooling Sharks – Light Zip Hoodie (Unisex) |
| | |
| Manta Cloud – Crew Tee (Women) | Turtle – Short Sleeve Onesie (Baby) |
Beneath Cold Seas
David Hall's stunning collection of images from the waters of British Columbia is now available as a soft cover. Sure it might be cold outside in many parts of the world, but David's photos are certain to inspire you to take on more cold-water underwater imagery. $35 (soft cover) | $45 (hard cover) | www.washington.edu/uwpress
Positive Prints
Get in the giving spirit with a visit to PositivePrints.org, a philanthropic online underwater art gallery. Pioneered by Christine Shepard, the site sells her top-notch photography prints with 30 percent of the proceeds going straight to marine conservation organizations. $45–2,825 | www.positiveprints.org

---

When purchasing underwater photography equipment like the products mentioned in this article, please support DPG by supporting our retail partner—Backscatter.com.
RELATED ARTICLES
LATEST EQUIPMENT
Be the first to add a comment to this article.
Newsletter
Travel with us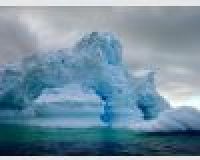 Antarctica
Plan Your Adventure >
Featured Photographer Pascal Lecocq
Expert Photographer
Pascal Lecocq, Ph.D. is a unique painter of divers and the marine environment. He is a surrealist painter and the diver has been his favorite character to focus on and supports all his ideas. Since 1977 he has held over 140...