News
Underwater Photo/Video Buyer's Guide – Summer 2023
By DPG Editorial Staff, July 28, 2023 @ 06:00 AM (EST)

We're right in the throes of summer, and from America to Europe to Asia, we're all sweltering through record-breaking temperatures. With our cooling dives providing the only respite, it's the perfect opportunity to treat ourselves to some hot new gear! Yup, it's time for the summer edition of our Underwater Photo/Video Buyer's Guide!
Of course, DPG's comprehensive guide to the best gear for underwater shooters has a permanent home that you can dip into anytime, but here we present a roundup of the latest and greatest imaging equipment to hit the market. Whether you're just starting out, looking to move up to mirrorless, or just fancy a new accessory, we've got a recommendation for you!

| | | |
| --- | --- | --- |
| CONTENTS | | When purchasing underwater photography equipment like the products mentioned in this article, please support DPG by supporting our retail partner—Backscatter. |
1. Interchangeable-Lens Cameras

Nikon Z8
With its 45.7MP stacked CMOS sensor, 8K/60p RAW video capture, and ability to shoot 20fps RAW bursts for 1,000-plus frames, Nikon's flaghip Z9 made hybrid shooters drool and weep at the same time: This was the camera of our dreams, but the price tag—a cool $5,500—was the stuff of nightmares. And then something extraordinary happened: Nikon put the same camera in a much smaller box and knocked a healthy $1,500 off the price. Behold, the Z8! Essentially, it's a Z9 with around half the battery life, and one of the two CFexpress card slots downgraded to an SD card slot. Wow! $4,000 | www.nikonusa.com | www.backscatter.com
Who Should Buy It?
In our recent review of the Z9, reviewer Nicolas Remy suggested many people would find it "hard to beat." But Nikon quite possibly did that themselves: The smaller, lighter, and much less expensive Z8—read: "baby Z9"—will be, for many pros and enthusiasts, the ultimate all-round tool for underwater imaging.

Housing Options

Ikelite: The Z8 may save you some serious money compared to its pricier sibling, but it's still not exactly cheap, so if you want a full-featured but affordable housing, Ikelite is the way to go. The new 200DL housing offers the usual Ikelite benefits, including a clear view of the camera, so you can check that your investment is safe and secure inside, as well as out-of-the-box electronic triggering of strobes in manual mode, with the option of adding a TTL converter for on-the-fly switching between manual and TTL. This housing is also among the models that can be fitted with the company's new USB-C Charging and Data Transfer Bulkhead (see Accessories), so you never need to take the camera out of the housing again! $1,895 | www.ikelite.com | www.backscatter.com
Nauticam: Serious hybrid shooters with deep pockets will want to consider the NA-Z8 housing, as it comes equipped with a large-bore M24 port for hooking up an external monitor/recorder such as the Atomos Ninja+, which is capable of capturing both 8K/30p and 4K/120p in ProRes RAW. Aside from the robust aluminum construction and ultra-ergonomic controls, Nauticam's housing also offers full compatibility with the company's range of high-end water-contact optics, including the WACP-1 and WACP-C wide-angle conversion lenses, and the SMC-1 and SMC-2 close-up lenses. $4,832 | www.nauticam.com | www.backscatter.com
Sony a7R Mark V
Not to be outdone by the likes of Nikon and Canon, Sony has upped its full-frame game with the fifth iteration of the popular high-resolution model in the Alpha 7 range. With the a7R V, not only do you get more megapixels than anyone else (61MP), but there are also significant improvements in key areas: The new Bionz XR processor powers a new "deep learning" AI focusing system, the EVF gets a boost to a staggering 9.44 M dots (as found in the Alpha 1), and the camera now records 8K/24p and 4K/60p. $3,900 | www.sony.com | www.backscatter.com
Who Should Buy It?
If poster-sized prints is your thing (or perhaps dramatic crops of blackwater critters), the a7R V's 9,504x6,336-pixel images won't disappoint. Just as impressively, you can also shoot 10fps at that crazy resolution for up to 500 uncompressed RAW images. In other words, this is very much a camera that suits almost any shooting situation.

Housing Options

Isotta: When your camera is about as sexy as a slab of coal, you need… a fiery red Italian housing to hide it in! Integrated adjustable handles, dual O-ring seals on all buttons, and the company's signature single-handed open/close are all part of the package. There's also a built-in moisture detector, dual fiber-optic ports for manual strobe triggering, and an M24 port to handle HDMI 2.0 cables for connection to external monitor/recorders. Eccezionale! $3,390 | www.isotecnic.it | www.backscatter.com
Seacam: Milled from a saltwater-proof light metal alloy that is twice hardened and anodized, Seacam's Silver housing provides a high-quality home for the Sony a7R V. Fine Austrian craftmanship is the order of the day, with top-grade materials used throughout, including stainless steel and anodized aluminum buttons and dials. You have the option of configuring the housing with S6 or N5 bulkheads for electrical strobe triggering, and there's also provision for connecting a monitor/recorder via HDMI. Seacam's leak detector is an optional extra. $5,100 | www.seacam.com | www.backscatter.com
Sea&Sea: Externally, Sony's full-frame cameras all look virtually identical, which has allowed Sea&Sea to come up with something rather ingenious: a "universal" housing. With just minor hardware tweaks, the MDX-αU supports an impressive six different models, including the a1, a9 II, a7S III, a7 IV, a7R IV, and of course, the new a7R V. Once you've done the necessary customization, you can fully enjoy the ergonomic controls, fiber-optic strobe triggering in TTL or manual modes, and peace of mind with the as-standard leak alarm. Oh, and not forgetting those lovely yellow accents! $4,500 | www.seaandsea.jp | www.backscatter.com

Panasonic Lumix S5II/S5IIX
While Panasonic has a decent slice of the Micro Four Thirds pie, their full-frame cameras have struggled to compete—not helped by the company's adherence to underwhelming contrast-based autofocus. With the arrival of the S5II and S5IIX, which employ phase detection AF, Panasonic has finally rectified this. These midrange models offer 24.2-megapixel CMOS sensors, 6K/30p and 4K/30p 10-bit 4:2:2 video recording from the full sensor width, and up to 30fps burst shooting in AFS/AFC with the electronic shutter. Five-axis sensor stabilization, a full-size HDMI port, and dual UHS-II card slots complete the packages. The "X" model, which costs just $200 more, offers a few more video perks, including RAW video output and recording onto an attached USB-C SSD. $2,200 (S5IIX) | www.panasonic.com | www.backscatter.com | $2,000 (S5II) | www.panasonic.com | www.backscatter.com
Who Should Buy It?
With their up-to-date autofocus system and very decent spec sheet for cameras in this price bracket, the S5II and S5IIX stand a fighting chance against The Big Three—Canon, Nikon and Sony. Keep in mind that the selection of suitable L-mount lenses is a little limited, so Canon EF-mount lenses via the Sigma MC-21 mount converter may often be the only option.

Housing Options

Nauticam: The NA-S5II housing has good support for L-mount lenses from Panasonic, Sigma and Leica, but also accommodates the Sigma EF-to-L adapter as well as the use of the existing focus and zoom gears for EF-mount lenses. There's Nauticam's usual hybrid focus as well, with a large-bore M24 port for connecting an external monitor/recorder via HDMI 2.0, and support for rapid-fire strobe triggering using fiber-optic cables with the addition of the company's Mini Flash Trigger. As always with Nauticam, vacuum check and leak detection electronics come as standard. $3,479 | www.nauticam.com | www.backscatter.com
Ikelite: The U.S. company concentrates on the S5II and S5IIX as picture-taking tools, with full support for automatic strobe exposure via their dedicated Panasonic/Olympus TTL converter, which, being externally mounted, gives you the ability to switch between manual and TTL during your dives. You can also trigger strobes electronically in manual mode out of the box. There's extensive support for Canon EF-mount lenses with the Sigma MC-21 as well as support for some L-mount lenses from Panasonic and Sigma. $1,795 | www.ikelite.com | www.backscatter.com
Sony ZV-E1
While the ZV-E1 is aimed squarely at serious vloggers, enthusiast underwater videographers will find a lot to love about this diminutive camera, which apparently shares much internally with Sony's high-end cinematography-oriented cameras. Equipped with the same backside-illuminated (BSI) 12.1MP sensor found in the a7S III and FX3, the ZV-E1 can shoot 4K/60p 10-bit 4:2:2 with no crop out of the box, and Sony recently announced a free upgrade that allows you to record 4K/120p and 1080/240p for capturing the action in silky smooth slow-mo. $2,200 | www.sony.com | www.backscatter.com
Who Should Buy It?
If video is your thing, and you don't want to haul around a massive rig, the ZV-E1 offers a lot of camera in a tiny package. The full-frame 12MP sensor keeps noise to a minimum while offering a claimed 15+ stops of dynamic range, allowing you to keep shooting in the most challenging lighting conditions.

Housing Options

Ikelite: The ZV-E1 squeezes into Ikelite's 200DLM/A housing, creating an extremely compact, lightweight and travel-friendly system. Adding a dual handle tray is a simple matter, with the housing accepting a shutter extension to place the record on/off control at your fingertip. The housing also features an M16 port, allowing you to install a vacuum valve. If you fancy using the ZV-E1 for photography, you can even pair the housing with a hotshoe, bulkhead and strobes, as well as hooking up Ikelite's TTL converter for automatic strobe exposure. $975 | www.ikelite.com | www.backscatter.com
Nauticam: Machined from a solid block of aluminum, the NA-ZVE1 housing offers the full range of features typical of Nauticam's videocentric housings: controls ergonomically arranged arround integrated handles; an M24 bulkhead, allowing for the attachment of an external recorder like the Atomos Ninja V or a monitor like the SmallHD Ultra 5; and full compatibility with Nauticam's range of water-contact optics, such as the WWL-1B, WACP-C, WACP-1, and CMC-1/CMC-2. $3,251 | www.nauticam.com | www.backscatter.com

2. Fixed-Lens Cameras

Olympus OM-D E-M10 IV with 14–42mm
Their may be a dearth of new compact camera releases—blame your smartphone for that—but as an underwater shooter, you can still work in a similar fashion: Use one solid standard zoom lens and attach close-up and wide-angle wet lenses when needed. The Olympus OM-D E-M10 IV with the Olympus 14–42mm f/3.5–5.6 EZ is one such combo that we're sneaking into the "Fixed-Lens Cameras" category. The fourth incarnation of this popular camera is built around a new, higher-resolution 20MP sensor as well as the TruePic VIII image processor found in the company's higher-end cameras. You're also getting 5-axis image stabilization, 4.5fps continuous shooting with AF (mechanical shutter), and 4K/30p and 1080/60p video recording. $800 | www.omsystem.com | www.backscatter.com
Who Should Buy It?
Bundled with the 14–42mm f/3.5–5.6 EZ, the Olympus OM-D E-M10 IV is incredible value for money at just $800, and with its Micro Four Thirds sensor, it's capable of far better quality images and video than even the most high-end compacts—or smartphones for that matter.

Housing Options

Backscatter: We don't need to tell you why this is called the "Octo" housing, but beyond the fun tentacle print beats the heart of a serious, full-featured camera housing specially designed for the E-M10 IV. Flat port and zoom gear for the 14–42mm EZ are included, as are vacuum electronics and manual/TTL flash trigger, so you can start shooting immediately. If you want to take on the tiniest critters and the widest scenes, all you have to do is add a couple of wet lenses, or just grab Backscatter's Wet-Mate Lens Package, which bundles AOI's UCL-09PRO macro and UWL-09PRO wide-angle wet lenses (plus other niceties). If that's not enough, you still have the option of using other "dry" lenses and ports, and Backscatter has a package for that too—from the Macro Lens Package to the Professional Lens Package. $700 | www.backscatter.com

Canon EOS R50 with RF-S 18–45mm
Another camera-and-lens combo that we're surreptitiously including in the "Fixed-Lens Cameras" category is Canon's most-affordable RF-mount camera, the EOS R50, bundled in a kit with the RF-S 18–45mm zoom lens. Boasting a 24.2MP APS-C CMOS sensor, the R50 is capable of shooting 12fps bursts with its part-mechanical-part-electronic shutter or 15fps with the full electronic shutter, as well as capturing 4K/30p 10-bit video with no crop. With the RF-S 18–45mm lens, it makes for a very compact and lightweight platform for attaching close-up and wide-angle wet lenses. $800 | www.canon.com | www.backscatter.com
Nauticam: The NA-R50 is Nauticam's first housing for an interchangeable-lens camera with one specific lens attached, in this case, the RF-S 18–45mm kit lens. Just like a fixed-lens compact camera system, the housing features a fixed flat port with a bayonet mount that allows you to attach Nauticam's various high-quality wet lenses, including the WWL-1B or WWL-C for wide-angle subjects and the CMC-1 or CMC-2 for the small stuff. You can purchase the housing on its own or as part of the "Pro Package," which adds a tray, handles, shutter extension and vacuum valve. $2,030 (Pro Package) | www.nauticam.com | www.backscatter.com | $1,494 (Housing) | www.nauticam.com | www.backscatter.com
SeaLife Micro 3.0 Sets
If f-stops, flash triggers and vacuum valves all sound like gobbledygook to you, you'll be interested to know that there's an easier way to start shooting underwater: SeaLife's Micro 3.0. This fully-sealed compact camera is ready to dive with the minimum of fuss: no O-rings to look after, no complicated settings, no memory cards to lose—just select photo or video mode and hit the shutter/record button! The only thing you might want to do is add a photo-video LED light or two to make your snaps and clips look better, and SeaLife offers a few handy sets that do the job admirably: (i) the Micro 3.0 Pro 3000 Set, which includes a single Sea Dragon 3000F light; (ii) the Micro 3.0 Pro Dual Beam Set, which includes a Sea Dragon 3000SF Pro Dual Beam light; and (iii) the Micro 3.0 Pro Duo 5000 Set, which includes two Sea Dragon 2500F lights. $1,000 (Micro 3.0 Pro 3000 Set) | www.sealife-cameras.com | $1,050 (Micro 3.0 Pro Dual Beam Set) | www.sealife-cameras.com | $1,400 (Micro 3.0 Pro Duo 5000 Set) | www.sealife-cameras.com
GoPro HERO11 Black
It won't be long now until GoPro drops the 12th iteration of their insanely popular action cam—new models have been announced every September for years—but it's hard to see how they could improve on the HERO11. As well as upping the megapixels from 23MP to 27MP, the sensor now captures up to 5.3K/60p video in 10-bit color, rather than the limiting 8 bits of old. Other niceties include a new version of GoPro's image stabilization software (HyperSmooth 5.0), and a new 16:9 super-wide view called HyperView. Plus, the company's Enduro battery now comes in the box. $400 | www.gopro.com | www.backscatter.com
Who Should Buy It?
With its newfound ability to capture 10-bit video, the GoPro is closer to a serious filmmaking tool than it's ever been—so why not have one? Add Backscatter's essential FLIP filter system and some wet lenses to make the ultimate GoPro rig (see Accessories).

Housing Options

GoPro: The "Protective Housing and Waterproof Case" is all you need to get spectacular underwater footage—down to 200 feet—with your HERO11 (or HERO9/HERO10). More importantly, the housing is an essential platform for mounting the accessories you need: filters for popping colors, macro lenses for magnifying teeny-weeny critters, and wide-angle lenses for fitting the biggest animals in the frame. $50 | www.gopro.com | www.backscatter.com
Isotta: GoPro's 50-buck plastic housing may get the job done, but if you want to show your buddies you're serious about crafting underwater movies, you'll need something metal, red and sexy! Introducing Isotta's awesome aluminum GoPro housing depth-rated to an epic 650 feet. For your money, you get the Italian company's nifty one-handed open/close mechanism, a removable hood for a clear view of the rear LCD even in bright conditions, and of course, a port with the exact same size and shape as the GoPro one—so you can blissfully keep using your favorite GoPro accessories. $540 | www.isotecnic.it | www.backscatter.com
3. Lighting

Inon S-220
Boasting a guide number (GN) of 22 and a beam angle underwater of 140° (H) × 100° (V), the S-220 is a replacement for Inon's popular S-2000 model. Equipped with a "fly-eye" dome for expanded light coverage, the new strobe offers S-TTL auto and 12-step manual flash modes, a large control dial for better operability, and a phosphorescent control panel for excellent visibility even in low-light conditions. It operates on four AA batteries and features double O-rings to reduce the risk of flooding. The S-220 is compatible with a variety of bayonet-mount filters for widening the beam angle, reducing the light intensity (for macro), and changing the color temperature. $420 | www.inon.jp | www.backscatter.com

Retra Flash (4th Generation)
The 4th-gen versions of Retra's strobe come in three flavors: (i) the top-of-the-line Flash Pro Max, which has an output of 140 Watt-seconds (Ws), includes a leakage detection system, a back panel OLED display, and high-speed sync (HSS) functionality; (ii) the midrange Flash Prime+, which has an output of 90Ws and the same features as the Pro Max except for the back panel display; and (iii) the bare-bones Flash Pure, which has an output of 70Ws but features neither leakage detection, the back panel display, nor HSS. Importantly, the battery compartment has been redesigned: It accepts four AA batteries as standard, and an additional four when adding the Booster—which, unlike its predecessor, the Supercharger, doesn't stick out like crazy. $1,575 (Flash Pro Max) | www.retra-uwt.com | www.backscatter.com | $1,250 (Flash Prime+) | www.retra-uwt.com | www.backscatter.com | $1,025 (Flash Pure) | www.retra-uwt.com | www.backscatter.com
Sea&Sea YS-D3 DUO
Eye-catching yellow accents aside, the YS-D3 DUO has a spec sheet a lot like that of Sea&Sea's flagship YS-D3 II Lightning strobe. Both strobes boast a guide number (GN) of 33, a beam angle of 110° as standard (but increasing up to 150° with the optional dome diffuser), and a recycle time of 1.7 seconds at full power. But in addition to Sea&Sea's own slave TTL system, DS-TTL II, the YS-D3 DUO can precisely control automatic flash exposure via the RC flash protocol of OM System and Olympus cameras. $850 | www.seaandsea.jp | www.backscatter.com
Backscatter Mini Flash 2
When Backscatter created a strobe specially for lighting the small stuff, the Mini Flash, macro photographers' prayers were answered—and MF-1s were soon ubiquitous additions to macro dives everywhere. Not content with that, however, Backscatter went about improving on the original and adding a slew of cool new features. With the MF-2, you get a modeling light with double the power (1,000 lumens), high-speed sync (HSS) for even darker backgrounds, automatic TTL exposure for Olympus cameras, and the ability to use a second strobe to trigger the MF-2 remotely for creative off-camera shots. Still, the MF-1 and MF-2 do have one important thing in common: They can both be paired with Backscatter's brilliant Optical Snoot (OS-1) for precise control over the strobe's light beam. $400 (MF-2) | www.backscatter.com | $500 (MF-2 and OS-1 combo) | www.backscatter.com
SeaLife Sea Dragon 5000+
The Micro 3.0—the world's only fully sealed underwater camera—isn't SeaLife's only claim to fame. The company also offers a wide variety of excellent photo/video lights of different outputs. Its top-of-the-range light is a powerful 5,000-lumen model packing a COB LED array that delivers a color rendering index (CRI) of 90—meaning that the light quality is very similar to sunlight. But the Sea Dragon 5000+ has a couple of other tricks up its sleeves: Engage SeaLife Color Boost and the color temperature drops from 5000K to 3700K for some added warmth. Switch to "over-drive" mode and get a 20% increase in brightness (i.e., 6,000 lumens) for two minutes before automatically returning to normal full power. $600 | www.sealife-cameras.com
4. Accessories
Ikelite USB Charging & Data Transfer Bulkhead
Sometimes, it's the little things that make all the difference. For instance, wouldn't it just be awesome if you could leave your camera in the housing and never have to bother taking it out to recharge it or download your photos and videos? Well, now you can! Ikelite's new USB Charging & Data Transfer Bulkhead allows you to do just that (assuming your camera offers the capability). Compatible with select Ikelite 200DL and 50DL underwater housings, the new bulkhead installs easily via the M16 port and comes with a USB-C to USB-C cable that connects the port to your camera inside the housing. After installation, all you need to do is unscrew the bulkhead cap and plug in. Genius. $175 | www.ikelite.com | www.backscatter.com
Inon Compact Grip Base for GoPro
If you're thinking of taking a GoPro underwater, make sure you check out Inon's extensive line of accessories for the planet's favorite action cam. The latest is the Compact Grip Base, a compact double handle tray designed for the GoPro housing with a plethora of attachment points. Attach ball mounts to the tops of the handles or on the tray underneath, then add lights or a lens holder. The Compact Grip Base is the perfect complement to the SD Front Mask, which attaches to the GoPro housing and facilitates Inon's convenient quick-change bayonet system for conversion lenses. $100 (Compact Grip Base) | www.inon.jp | www.backscatter.com | $70 (SD Front Mask) | www.inon.jp | www.backscatter.com
Backscatter FLIP11 for GoPro
It's no secret that things rapidly turn to blue-green mush as you go down. If you have a GoPro in your hands sans lights, mushy blue-green footage is what you can look forward to when you return to the surface. Unless, that is, you've wisely mounted Backscatter's FLIP filter system to restore those precious missing reds, oranges and yellows. Opt for a kit with one or two filters, or go all out and get the Pro Package, which bundles another essential accessory: Backscatter's +15 Macromate Mini close-up lens. The latest version, FLIP11, works with any GoPro, from HERO5 to HERO11. $200 (Pro Package) | www.backscatter.com | $100 (Two Filter Kit) | www.backscatter.com | $60 (One Filter Kit) | www.backscatter.com
---

When purchasing underwater photography equipment like the products mentioned in this article, please support DPG by supporting our retail partner—Backscatter.com.
RELATED ARTICLES
LATEST EQUIPMENT
Be the first to add a comment to this article.
Newsletter
Travel with us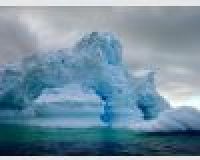 Antarctica
Plan Your Adventure >
Featured Photographer
Steve Kuo
Photographer
From the very beginning that I started underwater photography in 2003, I have had a very clear idea on how my UW photos should look like, i.e., I try to make my images to be different, dramatic, aesthetic with singular focal...