News
Underwater Photo/Video Buyer's Guide – Spring 2022
By DPG Editorial Staff, April 1, 2022 @ 09:00 AM (EST)

Spring has sprung! It's time to dust off your shelves and make room for some of the coolest gear to hit the market! Whether you're craving an upgrade to the latest mirrorless or want a handy compact or action cam so you can travel lighter, we've got a ton of camera and housing recommendations for you. Plus, we've thrown in a bunch of awesome lights and accessories that you never knew you needed!
But this isn't just about bragging to your dive buddies about the shiny gadget you've procured. More importantly, after all the COVID shenanigans, we hope you'll be inspired to get out there and create some stunning imagery.

| | | |
| --- | --- | --- |
| CONTENTS | | When purchasing underwater photography equipment like the products mentioned in this article, please support DPG by supporting our retail partner—Backscatter. |
1. Interchangeable-Lens Cameras

Panasonic Lumix GH6
It's been five years since Panasonic released the GH5 and quickly gathered a committed following among budding filmmakers. In the intervening period, the company gave us the GH5s and GH5 Mark II, but it took the unveiling of the GH6 to really get Micro Four Thirds users excited. The new flagship MFT camera boasts a new 25.2MP sensor and a new Venus image processor, which opens up fresh territory for underwater "hybrid" shooters: 4K/60p 10-bit 4:2:2, 4K/120p 10-bit 4:2:0, and 5.7K/60p 10-bit 4:2:0 video recording, as well as 75fps burst shooting with the electronic shutter. $2,200 | www.panasonic.com | www.backscatter.com
Who Should Buy It?
While the aforementioned GH5 variants probably couldn't justify an upgrade for owners of the original GH5, the new GH6 represents a significant step up in terms of video capture capabilities. At the same time, while the new camera's "hybrid" credentials are justified, pure still shooters should consider alternatives with larger-format sensors offering better dynamic range, lower noise and higher pixel count.

Housing Options

Ikelite: Traditionally targeting still shooters with its industry-leading TTL system and high-quality strobes, Ikelite has recently taken significant steps to entice videographers by offering the ability to custom-order housings with an M24 port—allowing users to attach an external monitor/recorder like the Atomos Ninja V/V+ via HDMI 2.0. That option is available for this GH6 housing, while all the usual Ikelite benefits are on offer, including TTL strobe exposure with the addition of the DL3 DS Link Panasnoic/Olympus TTL Converter Ikelite PT1 Hotshoe Kit. $1,595 | www.ikelite.com | www.backscatter.com
Nauticam: The Hong Kong company has a long history of supporting Panasonic's GH series, and the new NA-GH6 housing is as impressive as its predecessors. As well as Nauticam's robust aluminum construction and plethora of controls ergonomically arranged around integrated handles, you get a large-bore M24 bulkhead for hooking up a monitor/recorder via HDMI 2.0, two fiber-optic ports for strobe triggering, and the company's vacuum check and leak detection system as standard. $4,503 | www.nauticam.com | www.backscatter.com

Canon EOS R3
To much fanfare, Canon and Nikon, released their first full-frame mirrorless cameras back in 2018—the EOS R and Z7/Z6, respectively. Three years later and the Big Two are going head to head again with flagship cameras boasting jaw-dropping specs, Nikon with the Z9 and Canon with the EOS R3. But these dual-grip beasts are very different cameras. While the Nikon's specs compare better with those of the R5, the R3 is all about speed, very much in the vain of the 1D X Mark III, Canon's top-end DSLR for sports photo pros. The R3 shoots continuously at up to 30fps in electronic shutter mode (with no blackout) and up to 12fps with the traditional mechanical shutter, captures 6K/60p RAW as well as 4K/120p 10-bit video (with no crop), and is equipped with Canon's most sophisticated autofocus system yet: Dual Pixel CMOS AF II with more than 1,000 AF points. In a word: fast. $6,000 | www.canon.com | www.backscatter.com
Who Should Buy It?
The EOS R3 isn't for everyone, not just because of the $6K price tag. This is a camera designed to freeze fast action no matter how challenging the conditions. If you love capturing a shark feeding frenzy or marlin attacking a baitball, this could be the workhorse for you. Otherwise, you will probably be better served by something more modest.

Housing Options

Nauticam: Blending elements of Nauticam's 1D-series and R-series pro housings, the NA-R3 sports an extensive range of controls exactly where you need them while gripping the built-in handles. M24, M16 and M14 bulkheads allow for strobe triggering, external monitor/recorders via HDMI 2.0, vacuum systems, and Ethernet control, while the fiber-optic bulkheads can be used with an optional manual LED trigger or TTL-flash trigger. $7,223 | www.nauticam.com | www.backscatter.com
Nikon Z9
Showing it was serious about video with the D850 and then the Z6 and Z7, Nikon has still been playing catch-up as Canon threw down the gauntlet with the release of the 8K-capable EOS R5. But with the Z9, Nikon has itself created a game-changing camera in various ways. Doing away with the mechanical shutter entirely, the Z9 boasts a stacked CMOS sensor and image-processing engine that combine to achieve breathtaking specs: 20fps RAW continuous shooting with a buffer of more than 1,000 frames, 8K/30p (for more than two hours continuously) and 4K/120p recording from the full width of the sensor, and flash sync at up to 1/250s and up to 1/8000s with high-speed sync (HSS) enabled. $5,500 | www.nikonusa.com | www.backscatter.com
Who Should Buy It?
With its 45.7MP images, off-the-charts burst shooting, and 8K/30p video capabilities, the Z9 is a hybrid camera for serious pros—with a price tag to match. Nikon has even promised a firmware update that will add 8K/60p video capture in 12-bit ProRes RAW. Imagine sumptuous cinematic slow-mo underwater action on your 8K TV… No, neither can we!

Housing Options

Nauticam: Much as it has done with its R3 housing, Nauticam has created the ultimate pro aluminum housing for the Z9. Optimized for use with the company's high-quality water-contact optics like the WACP-1/2 and CMC-1/2, the NA-Z9 housing offers a comprehensive selection of controls within easy reach of the integrated handles, including double thumb levers for PLAYBACK/DISP and AF-ON/REC, and levers for the Fn1/Fn2 customizable buttons and the AF-Mode button. As you'd expect, you can hook up your external monitor/recorder via the housing's M24 bulkhead, and there are M16 and M14 bulkheads for strobe triggering, vacuum systems, and more. $7,223 | www.nauticam.com | www.backscatter.com
Sony a7 IV
The new "entry-level" a7-series camera offers higher-resolution stills, lossless RAW compression, and higher-quality 4K video capture than its predecessors. Built around a new 33MP BSI-CMOS sensor as well as Sony's latest Bionz XR processing engine, the Mark IV boasts a higher-resolution 3.69M-dot viewfinder, borrows the menu system from the a7S III, and inherits the a1's autofocus algorithms. On the video front, the camera shoots 4K/30p 10-bit 4:2:2 from the full width of the sensor as well as 1080/120p with no crop. $2,500 | www.sony.com | www.backscatter.com
Who Should Buy It?
With nearly a dozen models to date, the Alpha 7 series is a tried-and-true system that offers excellent all-round performance in a business-like body. The fourth incarnation of the "basic" model is the best yet and a no-brainer if you want to transition to full frame, especially for users of Sony's a6000 series of APS-C cameras.

Housing Options

Ikelite: At first glance, the a7 series cameras all look alike, but there are various differences with regards to control placement. Ikelite's just-released dedicated housing for the a7 IV shares all its main features with the company's other housings in the series: ABS-PC blend body and transparent back, Dry Lock (DL) port system, and out-of-the-box manual triggering of strobes as well as TTL exposure with Ikelite DS-series strobes after adding the optional DL2 DS Link TTL converter. You can also custom-order the housing with a large-bore M24 bulkhead to allow you to connect an external monitor/recorder via HDMI 2.0. $1,795 | www.ikelite.com | www.backscatter.com

Nauticam: Like Nauticam's other Alpha-series housings, the NA-A7IV is built around the N100 port system, features ergonomic control placement, and boasts a built-in vacuum check and leak detection system. The housing comes with an M24 bulkhead supporting HDMI 2.0, which allows you to connect an Atomos Ninja V and record 4K/60p 10-bit 4:2:2. Fiber-optic strobe triggering requires the addition of the company's Mini Flash Trigger, while electrical triggering is possible with an optional Nikonos bulkhead. $4,127 | www.nauticam.com | www.backscatter.com
Canon EOS R5
Although there are now a couple more consumer-level full-frame cameras in the 8K Club—Nikon's Z9 and Sony's Alpha 1—the Canon EOS R5 doesn't have the physical bulk of the former and offers better video specs than the latter: The R5 can shoot uncropped 8K/30p and 4K/120p video at 4:2:2 10-bit quality, while the Sony records 8K at 10-bit 4:2:0 quality and its 4K/120p 10-bit 4:2:2 video involves a slight (1.1x) crop. The R5 is no slouch in the still photography department either, with its 45MP images captured at up to 12fps with continuous autofocus. $3,900 | www.canon.com | www.backscatter.com
Who Should Buy It?
If you're on a budget—and who isn't?—you can save some serious money by opting for Canon's R5, which is over $2,500 less than the Sony a1! For most filmmakers, the R5 is hard to beat, particularly for underwater use, since any concerns about overheating—the R5 has earned a reputation for getting too hot too quickly—don't apply to underwater videographers as they shoot comparatively short clips.

Housing Options

Ikelite: Designed to be used with both RF lenses and EF lenses via Canon's adapter, Ikelite's housing comes with a left handle and can be easily upgraded with a right handle with extensions for the shutter and back button focus levers. For fast and reliable flash exposure, you just have to add an Ikelite DS strobe (or two) and the DS Link TTL Converter, which features a button on the side that allows you to switch between TTL and manual exposure on the fly. Like Ikelite's other 200DL housings, you have the option of customizing the housing with an M24 port, so you can add an external HDMI monitor/recorder. $1,695 | www.ikelite.com | www.backscatter.com
Seacam: Depth-rated to 260 feet, Seacam's Silver housing for the R5 is milled from a saltwater-proof light metal alloy that is twice hardened and anodized, and features removeable handles. The housing can be configured with S6 or N5 bulkheads for electrical strobe triggering, and there's the option of connecting a monitor/recorder via HDMI. A leak detector is fitted as standard (with the vacuum valve and pump purchased separately) and the housing is compatible with Seacam's various high-quality viewfinders. $5,100 | www.seacam.com | www.backscatter.com

Nikon Z7 II
With the Z7 II, Nikon built on the success of the Z7, the model that marked its first foray into full-frame mirrorless, and have produced a camera that comes closer still to delivering the "mirrorless D850" experience that many shooters want. The new Expeed 6 processors offer a significant boost in performance, slightly increasing burst shooting speeds to 10fps but improving buffer capacity tremendously (by a factor of three). Video also sees improvements, with the ability to record 4K/60p video (with only a slight crop), compared to the 4K/30p of the first generation. $3,000 | www.nikonusa.com | www.backscatter.com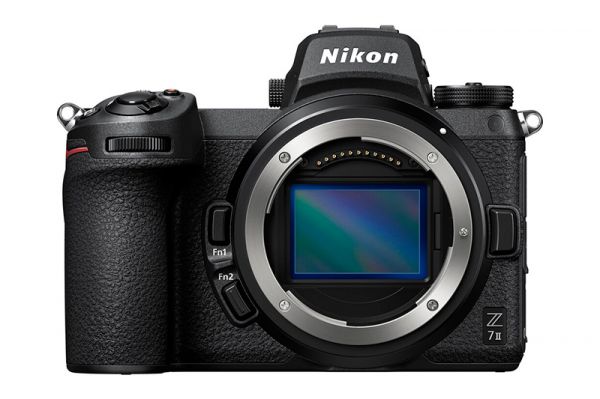 Who Should Buy It?
Experienced still shooters will appreciate the Z7 II's high-resolution images and fast continuous shooting capabilities, even if it doesn't quite match the D850 in the autofocus department. On the video side, 4K/60p is a welcome upgrade, but that's not quite using the full width of the sensor, and with rival cameras capturing 4K/120p with no crop, videographers may want to consider other options.

Housing Options

Isotta: If you like your aluminum painted fiery red, this made-in-Italy housing for the Z7 II (and Z6 II) is a great option. You get Isotta's signature one-handed opening-closing knob, dual O-ring seals on all buttons, and an integrated moisture alarm thrown in for good measure. The housing comes with two fiber-optic ports, but you have the option of adding bulkheads for strobe connection via electrical sync cords. Three M16 ports allow accessories such as a vacuum valve and external monitor to be installed. $2,690 | www.isotecnic.it | www.backscatter.com
Hugyfot: Speaking of eye-catching color… Belgian housing maker Hugyfot offers their Z7 II/Z6 II housing with a special ceramic polymer based thin film coating (which is highly resistant to scratches, chemicals, heat, UV light, etc.) in four different colors—Graphite Black, Titanium, Blue Titanium and Pink Champagne. The standard configuration includes dual aluminum handles with one-inch ball mounts (plus an additional ball mount on the top), twin optical ports for strobe triggering, an M16 port for accessories, and a vacuum and leak detection system. €3,450 | www.hugyfot.com

2. Fixed-Lens Cameras

Olympus Tough TG-6
A spec-by-spec comparison between the TG-6 and its predecessor, the TG-5, won't get you very excited. You'll see the same 12MP sensor, same 25–100mm (equiv.) f/2 lens, same 20fps continuous shooting, and same 4K video capture—the only noticeable difference is the upgraded LCD (from 460k to 1024k dots). So, what's the big deal with the latest model in Olympus' immensely popular TG series? It's small but it's hugely significant for the underwater shooter: You can now access the awesome Microscope Mode in Aperture Priority and Program Auto, allowing you to select small apertures for better depth of field and darker backgrounds. $450 | www.getolympus.com | www.backscatter.com
Who Should Buy It?
The TG-6's insane Microscope Mode allows you to get ridiculously close, making it possible to capture mind-blowing perspectives of the incredibly tiny. But if you want to go big, you can: Just pop on a suitable wide-angle wet lens and you'll be snapping sharks, wrecks and reef scenes to your heart's content.

Housing Options

Ikelite: With its wallet-friendly price and easy-to-use operation, Ikelite's housing is an excellent companion for the TG-6—as well as the TG-5. You get Ikelite's signature ABS-PC blend housing material, robust and reliable controls, and twin ports for triggering strobes via fiber-optic cords. But you also get different ways to make your TG rig even better: Add the RC1 TTL receiver and DS strobe (see Lighting below), and you can have Ikelite's reliable and accurate automatic strobe exposure. Add the Olympus FCON-T02 fisheye lens with Ikelite's dedicated dome port, and you can start shooting the biggest animals and the widest-angle seascapes. $300 | www.ikelite.com | www.backscatter.com
Kraken Sports: This anodized aluminum housing has one of the coolest features we've ever seen on any housing—period. Just drop in the TG-6, slam the door shut, and press a button: The housing will automatically pull its own vacuum, indicating with a green light when its sealed and ready to dive! Awesome. Why don't more housings do this? $745 | www.krakensports.ca | www.backscatter.com

SeaLife SportDiver for Smartphones
The camera in your pocket doesn't just take great snaps on the go; with a little help from SeaLife's SportDiver housing, it's a breeze to capture—and share—your adventures underwater. The polycarbonate housing uses Bluetooth Low Energy to communicate wirelessly with your phone (Android or iPhone), allowing you to easily and reliably navigate the accompanying app's functions using the four buttons on the rear along with the nice big shutter release. Opt for housing only or go for the bundle with tray, grip and Sea Dragon 2500 photo/video light. $300 (SportDiver only) | $650 (SportDiver Pro 2500 Set) | www.sealife-cameras.com
GoPro HERO10 Black
Externally identical to the HERO9 apart from minor cosmetic tweaks, the HERO10 received a major overhaul of its innards, including a new 23.6MP sensor and a new processor, allowing the latest model to double the frame rates of its predecessor—5.3K/60p and 4K/120p vs 5K/30p and 4K/60p. You can pull significantly larger stills from the footage as well: 19.6MP stills from 5.3K video (compared to 12MP images from the HERO9's 4K video). And with HyperSmooth 4.0, you can say goodbye to your underwater wobbles. $450 | www.gopro.com | www.backscatter.com
Who Should Buy It?
Who shouldn't buy a GoPro?! Whether it forms the heart of your video rig or functions as a B-roll camera alongside your primary camera, the HERO10 Black is an essential addition to every shooter's camera bag.

Housing Options

GoPro: We'll never understand why they stopped calling it a "Super Suit", but GoPro's own "Protective Housing and Waterproof Case" is all most of us need to get our cameras in the water and start filming. Most importantly, this unassuming housing is what you need if you want to make your colors pop (by adding a filter) and capture epic reef scenes or teeny tiny critters (by adding a wet lens). $50 | www.gopro.com | www.backscatter.com
Hugyfot: Yes, GoPros are awesome, but like most things, they're not perfect. Think puny screen. Think exasperatingly short battery life. If you want the big daddy of GoPro housings, check out Hugyfot's Vision Xs: machined aluminum build, integrated aluminum handles (with one-inch ball mounts), built-in 5-inch monitor, dual lithium-ion battery packs (one each for the monitor and camera), integrated vacuum leak detection system, plus a built-in red flip filter. Time to channel your inner Cousteau! €1,500 | www.hugyfot.com
Canon PowerShot G7 X Mark III
There are a handful of compact camera lines that are well suited to underwater work, and one of the top choices is Canon's G7 X series—largely down to the fast 24–100mm (equiv.) f/1.8–f/2.8 built-in lens that works so beautifully in combination with a good wet lens. The latest iteration, the Mark III, boasts a 20.1MP 1-inch stacked CMOS sensor combined with the powerful Digic 8 processor, giving you continuous shooting up to 20fps and both 4K/30p and 1080/120p video recording using the full sensor width. $750 | www.canon.com | www.backscatter.com
Who Should Buy It?
If your underwater imaging journey is just beginning, the G7 X Mark III is an excellent place to start. Sensibly priced, easy to use, but with advanced functionality that gives the newbie room to grow, this is a little camera that can produce big results.

Housing Options

Fantasea: This polycarbonate housing from Fantasea is both durable and functional, offering a depth rating of 200 feet and full access to the camera's functions via ergonomically designed controls. Peace of mind comes as standard: With the newly designed built-in rechargeable moisture detector and alarm, you can monitor the housing's water tightness during your dive. The FG7X III R housing also features an M16 port specially designed for the optional Fantasea M16A vacuum valve, allowing you to confirm the watertight seal of the housing prior to the dive. $360 | www.canondive.com | www.backscatter.com
Isotta: If you like your housings made of metal, then Isotta's aluminum offering—splashed with the company's signature red paint—is the way to go. For your money, you get Isotta's single-handed open/close mechanism, double O-rings on buttons and dials, and a built-in moisture detector. With the supplied adapter, fiber-optic triggering of strobes is possible, and a 67mm threaded port accepts macro and wide-angle wet lenses. $990 | www.isotecnic.it | www.backscatter.com
3. Lighting

Backscatter Mini Flash and Optical Snoot
If you're a macro shooter, you don't need a large, powerful strobe. What you want is a compact strobe specially designed for shooting macro: Enter the Backscatter Mini Flash (MF-1), which is about the same size as a chunky dive torch. And wouldn't it be handy to have full control over the beam's size and shape? Just attach Backscatter's matching Optical Snoot (OS-1), place the modeling light just the way you want it, and fire away! Oh, and by the way, they can shoot the big stuff, too. $500 (MF-1 and OS-1 combo) | www.backscatter.com | $400 (MF-1) | www.backscatter.com | $150 (OS-1) | www.backscatter.com

Ikelite TTL Strobe Bundle for Olympus TG Series
So you've popped your Olympus TG-6 (or a bargain predecessor) into a nice new housing. Now what? Add an awesome strobe, of course! Here's an elegant solution that Ikelite has already put together for you. In the bundle you'll find Ikelite's DS51 strobe (the company's small and lightweight popular model), their RC1 TTL Receiver (which utilizes the camera's built-in Remote Control flash mode for fast and accurate flash exposure), a handy Compact Ball Arm (seven inches of hard-anodized aluminum), and a fiber-optic cord. And if you want to light some serious reef, just get two sets! $900 | www.ikelite.com

Ikelite DS162 and DS230
Ikelite recently announced not one but four new strobes: the 50Ws DS51 II, the 160Ws DS160 II and DS162, and the 213Ws DS230. They stick to the successful formula the U.S. company has followed for years—straight flash tube for the entry-level model (DS51 II) and circular xenon flash tubes for the higher-end models—but the two top models (DS162, DS230) enter exciting new territory: In the center of that circular tube is a COB LED light array that produces a 2,500-lumen wide beam powerful enough to be used as a video light! $495 (DS51 II) | www.ikelite.com | www.backscatter.com | $995 (DS160 II) | www.ikelite.com | www.backscatter.com | $1,295 (DS162) | www.ikelite.com | www.backscatter.com | $1,495 (DS230) | www.ikelite.com | www.backscatter.com
| | |
| --- | --- |
| | |
| DS162 | DS230 |

SeaLife Sea Dragon 3000SF Pro Dual Beam
The Sea Dragon 3000SF Pro Dual Beam is the latest addition to SeaLife's ever-expanding catalogue of photo/video lights and torches. As the name suggests, the light offers a 3,000-lumen flood beam (with a 90° beam angle underwater) and includes a spot beam—a 1,500-lumen affair with an 11° beam angle underwater, which can be used for creative snoot-type lighting effects. Two additional LEDs provide a 180-lumen red light, which assist your camera's autofocus, allow you to see your gauges, and also won't scare off skittish fish. $550 (including tray and grip) | www.sealife-cameras.com

Keldan Video 8XR
Keldan produces some of the world's brightest underwater video lights, and this "midrange" light, which boasts 20,000 lumens, is no exception. But the Swiss company can surely now also claim to make the most sophisticated lights on the planet: Their latest models—including this new Video 8XR—can be remotely controlled. The feat is achieved with the addition of Keldan's RC1 remote control, which can control an unlimited number of lights simultaneously via two independent brightness channels. The Video 8XR has nine power settings, a beam angle of 110° in water, and runs at full power for up to 35 minutes on a full charge. $2,428 | www.keldanlights.com | www.backscatter.com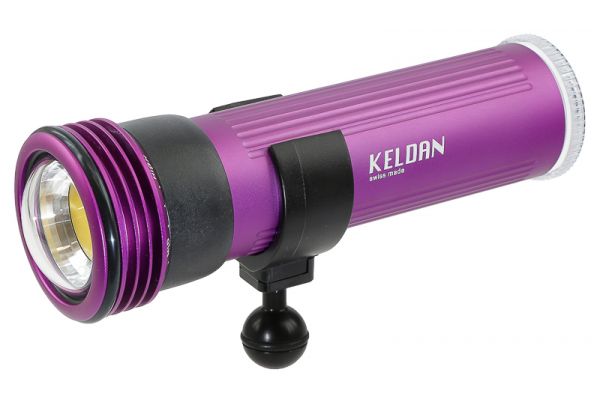 4. Accessories

SeaLife Micro Wide Angle Dome Lens
When the Micro 3.0 was announced, among the headline upgrades—4K/30p recording with no crop, faster 10fps burst shooting, minimal shutter lag, and a higher-resolution 2.4-inch LCD—was a more subtle one: a new sharper built-in lens with a field of view of 100°. By comparison, the lens on the Micro 2.0 had a 130° field of view, but distortion and corner softness were both noticeable. SeaLife's newest lens is thus the perfect companion to the Micro 3.0, converting its 19mm equivalent lens to an equivalent focal length of 13.3mm, but with minimal distortion and softness in the corners. $350 | www.sealife-cameras.com
Backscatter FLIP10 for GoPro
The GoPro may be a capable little video camera, but it can't stop your footage from turning to blue mush as you descend. For that you need Backscatter's FLIP10 filter system, which restores the lovely reds, oranges and yellows in your clips for delicious color at any depth. Get a kit with one or two filters included, or go big with the Pro Package, which bundles a couple of filters plus another critical GoPro accessory: Backscatter's +15 Macromate Mini close-up lens. $200 (Pro Package) | www.backscatter.com | $100 (Two Filter Kit) | www.backscatter.com | $60 (One Filter Kit) | www.backscatter.com

Inon UCL-G165 SD and UFL-G140 SD for GoPro HERO10
Among Inon's solid line of wet lenses are two that are aimed at GoPro users: the UCL-G165 SD wide close-up lens and the UFL-G140 SD semi-fisheye conversion lens. The former gives you an angle of view of around 110° while allowing you to get as close as two inches from your subject. The latter offers an impressive 140° field of view, almost completely restoring the GoPro's maximum on-land angle of view. To use these lenses, you'll need GoPro's Protective Case and Inon's SD Front Mask, which features a bayonet-type mount that makes it a breeze to switch between lenses. $70 (SD Front Mask) | www.inon.jp | www.backscatter.com | $220 (UCL-G165 SD) | www.inon.jp | www.backscatter.com | $380 (UFL-G140 SD) | www.inon.jp | www.backscatter.com
Seacam Housing for Atomos Ninja V+/V
If you're serious about your underwater filmmaking, and you want to access your camera's highest-quality video formats, you'll want to invest in a monitor/recorder like the Atomos Ninja V or Ninja V+. (The former can record up to 4K/60p ProRes RAW, while the latter can capture up to 8K/30p and 4K/120p in ProRes RAW.) Seacam's new housing is compatible with both and offers basic control of their functions. Like Seacam's camera housings, the unit comes with a leak detector as standard. $2,900 | www.seacam.com | www.backscatter.com

---

When purchasing underwater photography equipment like the products mentioned in this article, please support DPG by supporting our retail partner—Backscatter.com.
RELATED ARTICLES
LATEST EQUIPMENT
Be the first to add a comment to this article.
Newsletter
Travel with us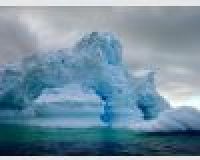 Antarctica
Plan Your Adventure >
Featured Photographer
Mark Tipple
Expert Photographer
In the last two years Mark Tipple has emerged as a notable documentary photographer focusing on social issues in Australia and neighboring countries. While working closely with social justice organizations in Indonesia and the...