News
Task Loading Tips For Underwater Photographers & Videographers
by Becky Kagan
"Take a deep breath" is what I told myself as I knelt down on the hard rock floor about 400 feet inside a Florida cave system. It's been one of those days, my buddy had a few equipment problems so I was standing around in the hot sun in my drysuit, I was using a new piece of dive gear that I wasn't comfortable with yet, my mask was leaking, and I needed to get the shots completed! I stopped; taking a deep breath after also fighting a scooter with an over weighted video camera mounted on top of it. I had just been fighting it the whole way and the stress was starting to take over. All I needed was one more thing to go wrong and I knew it wouldn't be a good situation. It just shouldn't go this far, I was too task loaded and called the dive.

Task loading can come in many forms and it's different for everyone day to day. Task loading can be anything physical to mental or a combination of both. It could be pushing an over weighted camera with lights in a strong current while trying to set up shots, positioning a model, dealing with sea sickness, a broken fin strap, and a depth and time limitation. All of these little problems can build up into one larger problem so it's important to recognize when you're overwhelmed and when to call the dive before it becomes dangerous.
Capturing a stunning underwater photograph can be challenging, and overwhelming yourself with new scuba and camera equipment along with new dive sites can add stress to an activity that should be relaxing and fun. It is a lot more challenging to shoot underwater than on land, with so many more variables to deal with. Here are some helpful tips to minimize your underwater task loading weather you're shooting stills or video. Hopefully this advice will help you get the best images possible.

The first tip I give to someone interested in getting into underwater video or still photography is become a good solid diver first! If your skills are firm, this will eliminate some of the stress just brought on by diving itself. Along with being a good diver, having proper buoyancy control and self awareness in the water will help you once a camera is in your hands and your eyes are looking through a viewfinder. So be comfortable with your scuba gear and skills before making the move! One of the best ways to task load yourself is to jump in the water with a new camera and a new piece of dive gear. This can also apply to experienced divers taking specialized classes in deep diving, tri-mix or with rebreathers. Be comfortable with the equipment before taking a camera with you, many accidents have occurred from going beyond limits and going too far too soon. Knowing how to deal with equipment problems when they occur will be stressful enough without the added stress of dealing with a camera.

Learning to use your still or video camera on land will help with minimizing the effects of task loading. I'm a big believer in doing this before ever putting it into a housing. The more knowledgeable you are about your camera's functions and settings, the more second nature it will be once you're underwater. Once you've learned how to use your camera, take it into a nice controlled area you're familiar with to practice and get used to the housing. For example, a pool or lake will give you an environment with plenty of time to become comfortable with it.


Since a majority of my dives are on a rebreather, I like to dive with a buddy that can be a safety diver while I'm shooting. This person can also help watch depth, air, time, and scouting marine life. I also love to dive with someone who knows a little something about camera equipment, that way I can hand it off to them if I'm having any issues. Having a good buddy can relieve a lot of stress in certain situations and also means that you always have a model.
Task loading can really be avoided by following those simple guidelines. If you begin to feel stressed and there's too much going on then call your dive, or at least start by taking a few deep breaths, relaxing and refocusing. The cave, reef, or wreck will always be there. Everyone has a different amount of stress that they can handle before they feel task loaded. Recognizing that the potential of a problem or that you can be task loaded before you even enter the water is the first step. I've never been afraid of calling a dive if too many problems are stacking up, even if it's all little problems - they can add up to one big problem. I wont lie, it's hard to do at times, but safety always comes first.

Photography and video should be both fun and safe. The reality is - you will be task loaded at one time or another and knowing how to problem solve, deal with the situation, and know your limitations will surely allow you to become a better underwater photographer.
---
Becky Kagan is the owner of
Liquid Productions, LLC
a full service video production company specializing in technically challenging underwater environments such as deep caves, wrecks and overhead environments.
RELATED ARTICLES
LATEST EQUIPMENT
Be the first to add a comment to this article.
Newsletter
Travel with us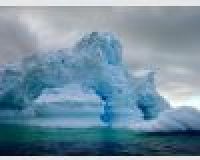 Antarctica
Plan Your Adventure >
Featured Photographer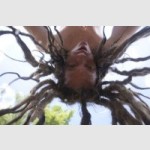 Ric Frazier
Expert Photographer
Born and raised in Texas, Ric's photographic journey began with participating in and shooting the skateboarding scene. Many scrapes and scars later, swimming with the sharks seemed like an equally stimulating experience....