News
Sunken Antarctic cruise ship leaves oil spill, threatening 2,500 penguins
About 2,500 penguins en route to their Antarctic mating grounds could be sickened by a diesel fuel spill from a Canadian cruise ship that struck an iceberg and sank last week.
A marine biologist says areas surrounding the almost two kilometre-long spill site include breeding grounds for Antarctic and Adelia penguins, and the largest mating colony for Papua penguins.
Maria Jose Rosello, a Chilean marine biologist, says: "The danger is that this fuel spill will impede the journey that species like Papua penguins make at this time of year.
Rosello says the area is also home to seals, petrels and other sea birds.
The MS Explorer, an adventure travel ship operated by a Toronto company, was on a 19-day cruise off Antarctica when it hit an iceberg on Nov. 23.
The ship's 154 passengers and crew had to get into lifeboats in the middle of the night. They waited more than three hours in unusually calm, icy waters until they were rescued by a Norwegian cruise ship.
About 190,000 litres of diesel, 24,000 litres of lubricant and 980 litres of gasoline were on board when the Explorer then sank hours later.
Chile's navy said Thursday that bad weather has kept clean-up experts from containing the spill, which is for now penned in by large chunks of floating ice in the Bransfield Strait, about 80 kilometres east of King George Island.
"The diesel oil continues flowing" from the ship, which now rests 1,460 metres below the sea, Veronica Vallegos, an official at the Chilean Antarctic Institute, told Cooperativa radio.
Vallegos and other Chilean experts who toured the spill site reported seeing no contaminated birds this week, but noted they hadn't been able to assess damage the diesel might have done to fish, krill, algae and plankton colonies, a key part of the Antarctic food chain.
"There's always environmental danger when fuel leaks, and even more so in a zone with high biodiversity," Vallegos said.
Studies by scientists who regularly conduct research in Antarctica at this time of year will be key to establishing the extent of the damage, she said.
Diesel is the least harmful type of hydrocarbon product, scientists told a news conference Thursday.
RELATED ARTICLES
LATEST EQUIPMENT
Be the first to add a comment to this article.
Newsletter
Travel with us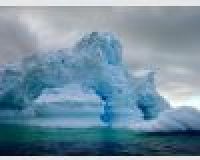 Antarctica
Plan Your Adventure >
Featured Photographer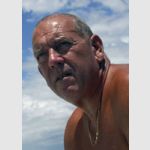 David Henshaw
Photographer
In the relatively short time I have been shooting underwater I am always trying to produce a photograph with the "WOW Factor" - an image that can capture the imagination, that inspires to do better and satisfies the...