News
Study: Many Ignore UN Code To Cut Overfishing
Thirteen years after the world rallied to curb overfishing, most nations are failing to abide by the U.N.'s code of conduct for managing fisheries, scientists found.
The U.S., Canada, Australia, Norway, Iceland and Namibia were the only nations that scored above a 60 percent compliance rate, the equivalent of a barely passing "D" grade, according to the marine scientists' research.
The survey published online Wednesday and in the journal Nature on Thursday raises troubling questions about how the world's marine fisheries can continue to supply the main source of protein for many on the planet.
"The overall conclusion is really a bit depressing. Even the countries that score at the top of our range are not doing very well," said lead author Tony Pitcher of University of British Columbia in Vancouver. "People have no excuse for not knowing what to do. We know exactly what to do. We've got into a dreadful mess on the oceans, they're severely overfished."
Two years ago, a team of ecologists and economists warned in the journal Science that just about all seafood face collapse by 2048 if current trends of overfishing and pollution continue.
The global fisheries standards were developed in 1995 by the U.N.'s Food and Agriculture Organization in Rome. Though voluntary, the 12-part code is based on rules of international law, and some of it has been made into legally binding agreements.
It was crafted to include all aspects of the fishing business, including processing and trade in fish products, aquaculture, marine research and coastal management, reducing pollution and harmful fishing practices. The code has been translated into 100 languages.
Nick Nuttall, spokesman for the U.N. Environment Program, said overfishing shows nations' failure to address "fundamental links" between ecology and the daily needs of tens of millions of people.
"It's absolutely clear that one of the great market failures of modern times is the management of the world's fisheries, and there are examples from almost every fishery across the globe where the fishing effort exceeds the available catch," he said.
A study last month in the journal Conservation Biology suggests the problem will not be so easy to fix. It found the wealthiest among 141 Kenyan fisherman were the most willing to do something else when fish stocks collapse.
Pitcher's compliance survey with marine scientists Daniela Kalikoski, Ganapathiraju Pramod and Katherine Short was based on research about 53 countries that account for 96 percent of the world's catch.
What's needed, they argue, is a mandatory fisheries code, either through a global treaty or by each nation incorporating it into their own laws.
"It's not unrealistic," Pitcher said. "What several countries have done recently — Thailand, Indonesia and Namibia — is to encapsulate most of the important aspects of the code into their own legislation."
RELATED ARTICLES
LATEST EQUIPMENT
Be the first to add a comment to this article.
Newsletter
Travel with us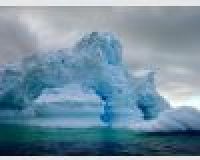 Antarctica
Plan Your Adventure >
Featured Photographer
Justin Lewis
Expert Photographer
Justin grew up diving off the Mendocino coast in Northern California. After a childhood of diving being underwater became a way of life and a means of income. He now lives and works out of San Francisco and shoots...