News
Study: Orcas Can Kill Adult Blue Whales

According to a new study in the journal Marine Mammal Science, orcas are able to hunt and kill the largest animals that have ever lived, blue whales. The work documents three blue whale killings that occurred in March and April of 2019 and March of 2021. "This is the biggest predation event on this planet: the biggest apex predator taking down the biggest prey," says study co-author Robert Pitman, a marine ecologist at Oregon State University's Marine Mammal Institute.
The hunts occurred off the coast of Western Australia, including in Bremer Bay, a well-known killer whale hangout about five hours southeast of Perth. The Bremer Canyon Sub-Basin is host to the largest congregation of killer whales in the Southern Hemisphere. A very deep Antarctic flow, the Flinders Current, enters the canyon, creating nutrient-rich upwelling waters where an intense food chain for marine life prospers. At the top of that food chain are orcas, with between 200 and 300 individuals calling this stretch of coastline home.
Juvenile blue whales were targeted in two of the documented hunts—something that has been observed before—but the third kill involved an apparently healthy adult as much as 70 feet long and more than twice the size of the largest killer whales, which grow to around 30 feet. A group of up to 50 individual orcas participated in the hunts, with smaller subgroups working together to bite and ultimately drown their prey.
Aggressive whaling throughout the 1900s decimated blue whale populations until global protections were implemented in the 1960s. Pitman believes the orca hunts indicate that blue whale numbers are recovering well: Given that it is likely killer whales have always targeted blue whales, the fact that they have been observed doing so again suggests that former habits are coming back as an old food source returns.
RELATED ARTICLES
LATEST EQUIPMENT
Be the first to add a comment to this article.
Newsletter
Travel with us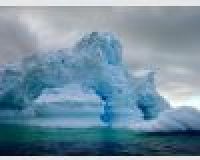 Antarctica
Plan Your Adventure >
Featured Photographer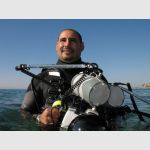 Noam Kortler
Expert Photographer
Noam Kortler is connected to the sea since he can remember him self. he was born on the coast of the Mediterranean sea of Israel and was diving and surfing when ever he could He moved to Eilat, the south popint of israel to...